DJ Khaled's "Hold You Down" is currently the number one urban song in the country. So while he holds down the spot at the top, he recruits Usher, Rick Ross, Fabolous, and Ace Hood for the official remix. Let us know what you think!
Nicki comes through the after-hours party dressed in all black, and spits her slick verse in front of a wall of TV monitors. Pharrell, who produced the funky single, makes a cameo lurking in the shadows.
Usher will release his eighth studio album UR this fall, and he will embark on "The UR Experience" tour.
These hoes my not be loyal, but Breezy tips his hat to his new hottie on his latest single featuring Rozay and Usher. X coming soon.
As Usher's tune continues to makes its rounds, today, it lands in the hands of hip-hop's rebel without a cause. Bang Bang.
Deadly shooting outside of French Montana's tour bus, Judge orders Lindsay Lohan to get competent Lawyer or waive her rights, Suspect arrested in Usher's step-son's death and Britney Spears joins Anderson Cooper's Anti-Bullying Campaign
T.I. SAYS EMINEM HELPED WIRH HIS DRUG ADDICTION
According to Billboard.com, T.I. credits Eminem with helping him overcome his drug addiction. The rapper failed to admit his drug of choice but did reveal that his addiction began after he received medication for oral surgery. Tip stated, "I haven't had a chance to speak to Em since I've been home," He said. "I heard that while I was down, he was trying to get in contact with me, but I don't know if the dots just didn't connect. [Eminem] overcoming his own adversities, winning the battle against his own demons and continuing to break the mold and re-set the standard of what it means to be the most successful hip-hop artist in the game … I salute that to no end."
AND…
SNEAK PEEK OF T.I.'S FAMILY REALITY SHOW
We're all waiting patiently for T.I. to premiere his upcoming VH1 reality series, T.I. & Tiny: The Family Hustle. In the lengthy teaser for the show, Tip returns home from his prison stint, balances being a dad to six kids and treats his wife to a romantic dinner. T.I. stated, "I got a million and one reasons to be out doing what I do professionally, but the most important thing to me in the world is family. I can't make one single mistake. Family is priority number one." Be sure to catch the series premiere on December 5th at 9 PM ET on VH1.
NEXT WATCH THE THRONE SINGLE ANNOUNCED
HipHop-N-More.com reports the next single off Jay-Z and Kanye West's Watch The Throne LP will be The Neptunes-produced cut, "Gotta Have It." Fans can expect the follow-up to "N***as In Paris" to officially impact radio December 6th. The rap duo is currently on their massive Watch The Throne tour. Here's the remaining tour stops:
12-01 Chicago, IL – United Center
12-05 Houston, TX – Toyota Center
12-06 Dallas, TX – American Airlines Center
12-09 Las Vegas, NV – MGM Grand Garden Arena
12-10 San Jose, CA – HP Pavilion
12-12 Los Angeles, CA – Staples Center
12-18 Vancouver, British Columbia – Rogers Arena
CHECK OUT ALBUM SNIPPETS FOR SNOOP, WIZ KHALIFA LP 
Before Snoop Dogg and Wiz Khalifa release the upcoming soundtrack to their stoner comedy Mac and Devin Go to High School, fans can stream lengthy snippets from the project. The disc, which includes collaborations from Juicy J, Mike Posner and Bruno Mars, will be available on December 13th and can be pre-ordered now via iTunes. Head over to Rap-Up.com to check out the 90-second previews or GET ALL 21 MINUTES BELOW!
· There is no release date for the actual film, Mac and Devin Go to High School.
LIL WAYNE, EMINEM PREP JOINT TOUR
According to his official Facebook page, Lil Wayne has announced that he plans to tour with Eminem after he wraps his I Am Still Music outing. Wayne has not revealed any dates for the highly anticipated trek with Slim Shady, but the duo is scheduled to touch down in Fiji, Australia and South Africa. We will keep you posted as more information becomes available.
· Are you excited for the tour? Would you travel overseas to see them perform?
DIDDY'S SON ACCEPTED INTO UCLA 
According to RapRadar.com, Diddy is proud to announce that his eldest son, Justin Combs, has reportedly accepted a full scholarship to play football for UCLA. The mogul expressed his joy in the following statement, "As a parent, today is one of the proudest moments of my life. This is everything a father could want for his son, for him to excel at what he loves to do and is truly passionate about. Justin is a shining example of what hard work, determination and a strong mentality can achieve. I am honored to call him my son and am happy that he is fulfilling his dream."
USHER AND EX WIFE FIGHT OVER CUSTODY 
Things between Usher and his ex-wife, Tameka Raymond, are not looking good. The mother of his two kids claims the crooner has failed to follow his legal obligations, when it comes to sharing joint custody of their sons. TMZ reports Tameka has filed documents requesting that a judge no longer allow Usher to have joint physical custody. In addition, she is seeking more money for child suppor,t since there's allegedly been a "substantial change in [Usher's] income" since they got divorced. We'll keep you posted.
 MARY J BLIGE TALKS BEYONCE DUET
During an interview with Billboard.com, Mary J. Blige spoke about her first time collaborating with Beyonce for her latest album, My Life II … The Journey Continues (Act I). On a record called "Love A Woman," MJB explained how the duet came together. Since the track was originally recorded for Beyonce's recent album, Mary explained, "She had her A&R people play the record for us. I'm sitting in the back thinking, 'Is she really going to give me this record? That's crazy! It's amazing,'" Blige recalled. "I asked her A&R person and he said, 'Yes, she wants you to have the record, but she wants to stay on it with you.' I loved that idea and I'm thankful. I thank Beyoncé for the record." Be sure to pick up My Life II … The Journey Continues (Act I), available in stores now.
ROBIN THICKE'S ALBUM SNIPPETS ARE AVAILABLE
Before Robin Thicke drops his highly anticipated album, Love After War, fans can now check out snippets from the fifth studio effort. The disc only has one guest feature, from Lil Wayne, and the 15-track project can be previewed via his official website or by clicking the image above. In addition, Love After War lands on December 6th.
· Robin dedicates "Lovely Lady" to his wife Paula Patton.
DAY26 LAUNCHES NEW ONLINE REALITY SHOW
In case you were wondering what's going on with Day26 these days, the R&B group are rebuilding and working on new material. This after they parted ways with their former member, Que. In their new online series, you can watch Willie, Brian, Mike, and Robert start to record their upcoming album, titled A New Day, which will be released early next year. Head over to their official website to catch up on the band.
· The group is still signed with Atlantic Records, but they are no longer attached to Diddy's Bad Boy imprint.
BIEBER NOT PERFORMING LIVE AT ROCKEFELLER!
Justin Bieber was rumored to be performing live at the Rockefeller Center lighting ceremony, but CBSLocal.com reports it will be a pre-taped performance. The ceremony is set on the same night President Barack Obama will be in town and the NYC Department of Transportation has issued gridlock and detour warnings.
ODD FUTURE ANNOUNCE NEW ALBUM
According to MTV, Odd Future has announced that fans can expect their debut album, Purple Naked Ladies, to be released next month. Now that he rap group secured a distribution deal with Sony Red, their long-awaited offering will arrive digitally on December 20th with the physical copy hitting stores on January 12th. Check out the tracklist:
1. Violet Nude Women
2. They Say/Shangrila (ft. Tay Walker)
3. She Dgaf
4. Cunt
5. Cocaine/Tevie (ft. Left Brain)
6. Ode to a Dream (ft Kilo Kish & Coco O.)
7. Gurl (ft. Pyramid Vritra).
8. Love Song -1
9. Lincoln (ft. Mike G & Left Brain)
10. Web of Me
11. She Knows
12. Fastlane
13. Visions (ft. Coco O.)
14. The Garden
JAY-Z TO APPEAR ON RIHANNA'S TALK THAT TALK
According to Rap-Up.com, Rihanna's highly anticipated album, Talk That Talk, will include a guest feature from the one and only Jay-Z. Stargate, who has contributed and produced on the project, revealed that Hov will appear on the title track on Ri Ri's sixth effort. He described "Talk That Talk" as a "mid-tempo banger with hard drums, dirty synths, and Rihanna and Jay at their best. We are very happy with the song and Jay's verse is crazy—same with Rihanna's part." Be sure to grab the LP when it drops on November 21st.
MONICA TO GET HONORED BY ASCAP
According to her official fansite, Monica is scheduled to be honored by ASCAP (American Society of Composers, Authors and Publishers) tonight (11/9) in New York City. The singer is being recognized for her contributions to music and will be joined by Janelle Monae. It's part of the annual Women Behind the Music Series, which in previous years honored Kelly Rowland, Melanie Fiona and others. In related news, Monica has announced that her upcoming album, New Life, will arrive on February 21st.
LIL WAYNE, DRAKE SCRAP JOINT ALBUM PLANS
Fans who were looking forward to Drake and Lil Wayne's joint album will be sad to know that the Young Money stars have scrapped the project entirely. Drake tells XXLMag.com that the decision had a lot to do with Kanye West and Jay-Z's Watch The Throne offering. Drizzy explained, "Me and Wayne scrapped the idea of a collaboration album. We just agreed that it would be looked upon as… It would be sort of this competition [with Watch The Throne]." Drake added, "It would get caught in this whirlwind of hype. [Wayne] agreed. We just said, 'If we do it, we'll do it down the line. But right now is not the time.'"
JEEZY ALREADY BEGINS NEXT ALBUM?
Young Jeezy is slated to release his oft-delayed TM103: Hustlerz Ambition LP on December 20th, but this is not stopping the rap star from recording material for the follow-up. According to XXLMag.com, the rapper spilled, "I'm working now man. I guarantee it won't be no wait like that no more. I'm in tip top shape. I'm feeling good. I'm just gonna go in."
· His upcoming disc includes guest spots from Ne-Yo, Fabolous, Jadakiss, Jay-z and Andre 3000.
PRE-ORDER BEYONCE'S ELEMENTS OF 4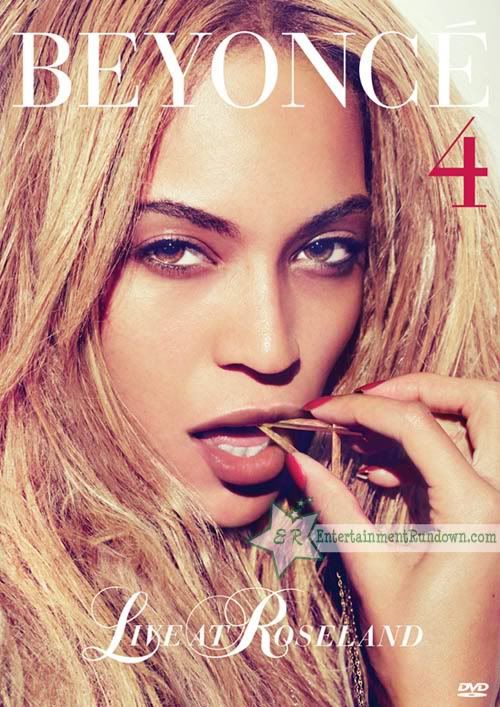 According to her official Facebook page, Beyonce wants fans everywhere to know that you can now pre-order her upcoming concert DVD, Live at Roseland: Elements of 4. The two disc set, which includes a video anthology, will be available to purchase on November 29th. If you want to pre-order it, CLICK HERE!
USHER BEGINS NEXT LP WITH RICO LOVE
According to SingersRoom.com, fans should expect big things from Usher's next studio effort. One of the songwriters for the disc, Rico Love, shared that the singer is "experimenting with different sounds." Love added, "My job is to make sure it stays classic. I don't feel like Usher is just a Top 40 artist or just an R&B artist or just a rhythmic artist. I gotta make records that connect to all formats." In addition, his seventh effort will include contributions from Jim Jonsin, Pharrell Williams, Miguel and Diplo.
50 CENT REACTS TO MJ VERDICT
Following the news that Dr. Conrad Murray was found guilty of involuntary manslaughter in the Michael Jackson case, 50 Cent shared how he felt about the conviction. While on the red carpet at the Immortals film premiere, Curtis stated, "I think justice was served in that situation," adding, "I understand the process of when an artist becomes really, really successful, and Michael Jackson was probably the epitome of that lifestyle. I can see people following the regimen of doing what Mike says to do. But they should still follow medical standards and practices." Murray is due back in court towards the end of the month. We'll keep you posted on further details.
· Janet Jackson reacted to the news by tweeting, "Justice was good today."
SEAN KINGSTON ADDED TO LATIN GRAMMY PERFORMERS
Sean Kingston has been added as a performer at next week's 12th Annual Latin GRAMMY Awards. He joins Pitbull and Marc Anthony, Shakira, Demi Lovato, and Romeo Santos and Usher, who will make their debut TV performance together. The Latin GRAMMY Awards air live tomorrow night (11/10) from the Mandalay Bay Events Center in Las Vegas on the Univision Network at 8 PM Eastern.
MOBB DEEP TALKS RICK ROSS COLLABO
Mobb Deep are preparing to drop their Black Cocaine this month, followed by their ninth, self-titled album at the top of 2012. Meanwhile, Prodigy and Havoc are looking to expand their horizons with a series of new collaborations, including one with Rick Ross. Prodigy recently told MTV News correspondent Sway Calloway that he has already reached out to Ross for a feature. After wrapping up a three-year prison stint for weapons possession in March, Prodigy said he headed directly to G-Unit's New York City offices, where he met with 50 Cent – who signed the group to G-Unit in 2005 – to discuss the collaboration. 50 Cent and Rick Ross have a notorious beef, which hit fever pitch in 2009 when Fif launched a full-scale attack against Rozay on his blog, ThisIs50.com. Prodigy didn't talk specifics about his intended Rick Ross collaborations, but did confirm that fans could expect a Mobb Deep collaboration soon.
· Prodigy on a possible Rick Ross collaboration: "All that is in the works, man. We like Rick Ross. I'mma be honest: We come from an era where longevity and consistency is key, and in the beginning, I ain't really see that in him. Then while I was locked up, he was dropping more and more music. I was like, 'Damn, I'm starting to like this dude.' That's when I was like, 'We need to holla at son and do some music with him.'"
TREY SONGZ DROPS TWO NEW TUNES 
According to Rap-Up.com, Trey Songz dropped two new songs from his new mixtapes #Lemmeholdatbeat2 and Anticipation II, both out now. The crooner released "Boop" and "Sex Soundz," which should keep fans happy until Songz releases a new album.
JAY-Z AND KANYE WEST KICK OFF WATCH THE THRONE TOUR!
Jay-Z and Kanye West kicked off their Watch The Throne Tour in Atlanta on Friday. The two-and-a-half hour show features the pair performing together and then doing mini-sets of their individual material. The Watch The Throne Tour rolls into Baltimore tonight and Philadelphia tomorrow.
FUTURE DOESN'T WANT TO BE A ONE-HIT WONDER
Future is super aware of haters thinking that his smash record, "Tony Montana," will be his first and only hit single. The rapper said being a one-hit wonder is simply not an option. Fans can expect the Future's debut album, called Pluto, at the top of 2012.
· Future recently finalized a contract with new Epic Records chairman, Antonio "L.A." Reid.
DRAKE TALKS TAKING CONTROL, DOING IT HIS WAY 
Drake has proven time and time again that he's not going anywhere. And to make sure that his upcoming Take Care effort achieves the same success as his debut, Drizzy told MTV News he's decided to be more hands-on with promoting, recording and taking control of his career. Fans can expect his sophomore effort to arrive on November 15th.
PHARRELL AND USHER LOVE BIEBER
According to Rap-Up.com, Pharrell has paid Justin Bieber a huge compliment. The Neptunes hit-maker told the young singer that he was impressed with his vocals on his new holiday album, Under the Mistletoe. The two were in the studio working on new music for his next studio album along with Usher, who added that Bieber's voice is "incredible." Hear for yourself as Bieber's Under the Mistletoe album is out now. His next studio album, Believe, is due in early 2012 and is set to feature Drake and Kanye West.
T.I. DENIED LEGAL COUNSEL IN PRISON
According to TMZ, T.I. just might have to serve the remainder of his sentence in prison – especially since he has not been allowed to contact his lawyer. The rapper's lawyer told TMZ that The Federal Bureau of Prisons stated in letter that Tip is "not entitled to legal counsel." Why? Well, apparently prison officials are still in the process of reviewing what led to him being re-incarcerated. As previously reported, the troubled emcee was released from prison and sent to halfway house only to be locked up again after he was caught conducting business with his manager while en route to the halfway house.
JAY-Z TO HOST CARNIVAL IN NYC
Jay-Z has announced that at the end of the month, he'll host a lavish carnival-themed benefit for his Shawn Carter Scholarship Foundation. The New York Daily News reports that the event will help raise funds for people needing financial assistance to attain higher education. Taking place on September 29th, tickets can be purchased for a thousand dollars each via SCFCarnival.com.
· The benefit is being held at Pier 54 in New York City.
KANYE TO DROP WOMEN'S LINE AT PARIS FASHION WEEK
We previously reported that Kanye West was looking to release his first clothing line dedicated specifically for women. The mogul was initially looking to launch his line during New York Fashion Week, but HarpersBazaar.com reports Yeezy will debut his S/S 2012 collection at 9.30 PM on October 1st, during Paris Fashion Week.
· West recently interned at Fendi and launched a collection of scarves.
SWIZZ BEATZ CAUGHT SEXTING ANOTHER WOMAN?
Are things going bad between Swizz Beatz and his second wife, Alicia Keys? Several gossip sites are reporting that the hitmaker allegedly sent a naked picture of himself to a woman named Christina Elizabeth. Since Elizabeth recently lost her cell phone, Bossip.com reports their conversation has surfaced on the Internet. Swizz is yet to confirm or deny sending the pictures. We'll keep you posted.
YOU CAN CHECK THE WHOLE CONVO HERE!
WIZ KHALIFA AND AMBER ROSE NOT MARRIED
There were rumors going around that Wiz Khalifa and Amber Rose secretly got hitched in Las Vegas last week. However, Billboard.com has learned that the pair has not exchanged vows. A source confirmed that they "were simply celebrating Wiz's birthday with close family and friends in Vegas." The pair has been dating for nearly a year now.
SUBMIT SONGS FOR MARIAH'S NEW ALBUM
Now that she's gotten the hang of raising her twins, Mariah Carey is looking to begin recording her 14th studio album. Interestingly enough, the diva is allowing newer artists and up and coming writers to contribute to her next project. According to MusicXRay.com, an A&R agency that is representing Carey said in a statement, "Mariah Carey is working on her new studio album. Her label is looking for songwriters and producers that have impeccable talent to collaborate with." To learn more about how you can get involved, SUBMIT YOUR MUSIC HERE!
DRAKE ENJOYED JOJO'S "MARVIN'S ROOM" REMIX
During an interview with Paper magazine, Drake gave his honest opinions of JoJo's remix to "Marvin's Room." Drizzy admired the singer for "taking the time to write really potent new lyrics." He added, "It was really shocking, I think, for her audience since throughout her career she's been kind of stereotyped as this teen pop star and then she comes out with this different kind of substance." Drake went on to say, "It's very rare that people take your song and do it over like that."
ICE-T TALKS NEW VH1 DOCUMENTARY
On Monday night, we got the chance to speak to Ice-T before the premiere of the Vh1 documentary Planet Rock: The Story of Hip-Hop and the Crack Generation. The film, which includes interviews with Snoop Dogg, Cypress Hill's B-Real, and the Wu-Tang Clan's RZA and Raekwon, follows the crack epidemic and shows rappers who traded the crack game and for the rap game. Planet Rock: The Story of Hip Hop and the Crack Generation premieres on Vh1 on Sunday at 10 PM Eastern.
· Ice-T is the film's narrator and executive producer.
· The premiere was held at the Paley Center for Media in New York City.
PITBULL, DEMI LOVATO WIN ALMA AWARDS
Pitbull and Demi Lovato were among the winners at the 2011 ALMA Awards on Saturday night. The show honors Latino artists for their work in movies, TV and music. Lovato won for Favorite Comedy Actress, TV for Sonny With a Chance, while Pitbull won for Male Musical Artist. Jessica Alba and Antonio Banderas were also among the winners at the show, which will air on Friday at 8 PM Eastern on NBC.
· The 2011 Alma Awards were hosted by Eva Longoria and George Lopez and featured performances from Lovato, Pitbull and Gloria Estefan.
LADY GAGA, USHER & MORE FOR BILL CLINTON PARTY
Lady Gaga, Usher and Bono and The Edge from U2 are set to perform at party for former president Bill Clinton next month. According to The Hollywood Reporter, the event will celebrate the 10th anniversary of the William J. Clinton Foundation and takes place at the famed Hollywood Bowl on October 15th.
· The William J. Clinton Foundation has raised more than 10-billion dollars for HIV/AIDS treatment, economic empowerment, food aid and global health initiatives.
AND…
LADY GAGA AND EMINEM WIN EMMYS
Lady Gaga and Eminem each quietly won an award at the Creative Arts Emmy Awards on Saturday night. HBO took home an award for the Lady Gaga Monster Ball concert special and the Chrysler 200 commercial starring Eminem also took home a trophy. The commercial, titled Born of Fire, features the Detroit-born rapper driving through his hometown while his track, "Lose Yourself," plays in the background. The Creative Arts Emmy show will air on the ReelzChannel on Saturday. The primetime Emmys will take place Sunday in Los Angeles.
CHRISTINA'S SEAT ON THE VOICE IS SAFE
According to various reports, Christina Aguilera's position as a vocal coach on The Voice is secure, dismissing earlier reports that she would be fired after the completion of next season's singing competition. A rumor about Aguilera's proposed firing erupted after X17 Online reported that producers were unhappy working with her and planned to replace her in third season of the show. An NBC executive cleared the air saying, "There is absolutely no truth to the rumor." Aguilera, Adam Levine, Cee-Lo Green and Blake Shelton will all be back when The Voice returns on Sunday, February 5th, after the Super Bowl.
AMY WINEHOUSE WOULD HAVE BEEN 28 TODAY
Today would have been Amy Winehouse's 28th birthday. The embattled singer passed away on July 23rd at her home in London, and while the official cause of death is yet to be announced, it's been ruled out that it was the result of an illegal substance, and her father Mitch revealed that he believes she died from a seizure suffered while going through detox. In honor of her birthday, her final song, a duet with Tony Bennett of the classic "Body & Soul," will be released today. Download it on iTunes.
USHER TO ISSUE OMG TOUR DVD
According to his official website, Usher has announced that he's going to release a concert film of his latest OMG tour. The crooner filmed his performance at London's O2 Arena and showcased new hit songs including "DJ Got Us Falling Love" and "Lil Freak," as well as classics like "U Don't Have To Call" and "You Make Me Wanna." Fans can expect the OMG Tour – Live From London to be available on DVD and Blu-Ray on November 1st.
· The film will reportedly include behind-the-scenes with Usher and much more.
GAME SAYS CLOSETED GAYS SPREADING AIDS
The Game is never one to bite his tongue. During an interview with VLADTV, the rapper openly stated that there are "several rappers that are in the closet and gay and those are the only type of people I have a problem with." While he says he has nothing against homosexuals, the "Pot Of Gold" emcee added, "The number one issue with that is you could be fooling somebody and you could give them AIDS and they can die … and that s**t spreads because that girl you might be fooling might leave you and go find another dude who ain't gay and give him the disease." He concluded that "it aint cool to be in the closet."
· Do you agree with his statements?
WANNA KNOW WHY T.I.'S BACK IN PRISON?
According to TMZ, the real reason T.I. is back behind bars has less to do with his method of transportation to the halfway house and more to do with his upcoming reality show with Vh1. After the rapper announced the new series, prison official reportedly believed Tip was conducting business while on his tour bus, which is not allowed. It was believed that the artist was traveling with the camera crew when he was only supposed to be transported from the jail to his halfway house with his wife. Officials claims two Vh1 producers and manager were seen on Tip's tour bus and that's the reason he was sent back to prison to serve the remainder of his probation violation. He is expected to be released on September 29th.
LIL WAYNE LEADS BET HIP HOP AWARDS
We've just learned Lil Wayne leads the pack with a record-breaking 18 nominations at the BET Hip-Hop Awards '11. The rapper is up for just about every category including Lyricist of the Year and Video of the Year for "I'm on One." Elsewhere, Kanye West and Wiz Khalifa tied with nine nods each while Rick Ross was recognized with eight nominations. Hosted by Mike Epps, the ceremony will be taped to air on October 11th at 8 PM Eastern.
· Visit BET.com for a list of all nominees.
9/11 IS ANNIVERSARY OF JAY-Z'S BLUEPRINT
While all the focus this Sunday is on the tenth anniversary of September 11th, CNN.com reports the day also marks the tenth anniversary of Jay-Z's sixth album, Blueprint. In an article titled Why Jay-Z's Music Still Mattered on 9/11, the website investigates how Hova was able to sell more than 420-thousand copies in the first week; a feat which occurred while the country was still coping with one of the biggest tragedies in U-S history. To learn more, CLICK HERE.
WIZ KHALIFA'S DRUG CHARGES DROPPED
According to The Daily Reflector, Wiz Khalifa has been cleared of the drug charges he faced stemming from an arrest last November. As previously reported, the rapper was handcuffed following a performance at East Carolina University for allegedly trafficking marijuana on his tour bus. The Pittsburgh native's case was dropped due to an error at the time of his arrest. Hopefully, Wiz will stay on the straight and narrow and avoid any other run-ins with the police.
MARC ANTHONY DEBUTS CLOTHING LINE
Marc Anthony officially unveiled his new clothing collection for Kohl's with a ribbon-cutting ceremony at a store in Jersey City, New Jersey yesterday. According to Billboard, the Marc Anthony Collection includes outerwear, sportswear, suit separates, sport coats, dress shirts and accessories, with prices ranging from 28 dollars for accessories to 225 dollars for a sport coat. Anthony kicks off his U-S tour in East Rutherford, New Jersey tonight.
AMY WINEHOUSE FOUNDATION ALMOST UP AND RUNNING
The Amy Winehouse Foundation might finally be getting off the ground. According to the Twitter page of the fallen singer's father Mitch, the charity is set to launch on September 14th. He also wrote that the family's "grief" will now be turned into "positive action."
· There were problems surrounding the Amy Winehouse Foundation name, as someone registered it before Mitch could. No word on if Mitch purchased the rights to it or came up with something else.
· Will you donate to the Amy Winehouse Foundation?