Justin Bieber was attacked while performing in Dubai!  Farrah Abrams sex tape is out, well, kinda…, Trey Songz off the hook from Strip Club incident and shots fired while J-Lo was filming her new video for "Live It Up!"
Crisco Kidd brings you the latest in music news, gossip and celebrity ridiculousness daily with the Word On The Block.
Today's WOTB:Tyga Totals His 300K Lambo, 2 Chainz Goes Gold, Trey Songz Arrested, Jay-Z Disgusted with Rihanna
Music
Make sure to check out and download the new TRAE THA TRUTH mixtape, "BLACK PRINT" here
Here are the looks on Meek's new video, With Trey Songz "FACE DOWN"

FASHION
Here are the looks on some new ODD FUTRE gear!
NEW DVD's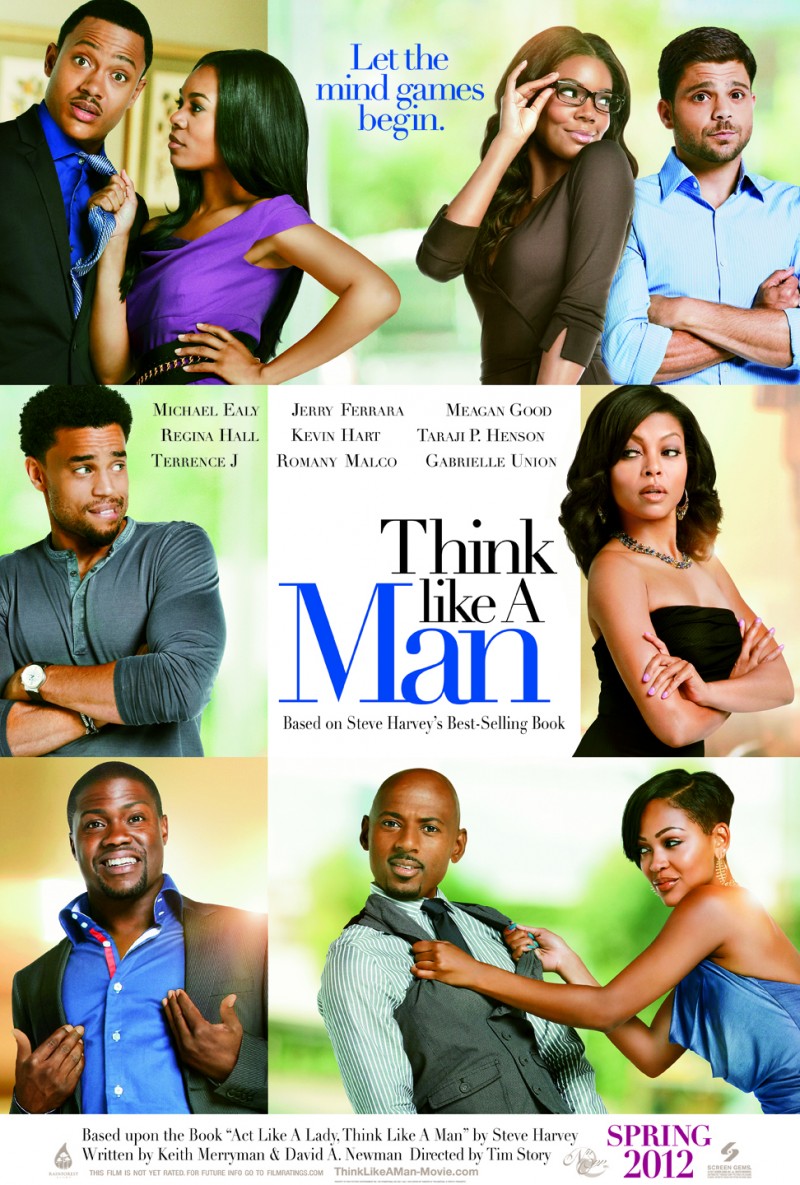 NICKI GOES DOUBLE PLATINUM, SHOOTS NEW VIDEOS
Nicki Minaj recently announced to fans on Twitter that her debut album, Pink Friday, has gone double platinum. The disc has amassed sales over 2.2-million copies since being released. In addition, the fem-cee spilled that the videos to her new singles, "Roman in Moscow" and "Stupid Hoe," have already been shot and will be released in two weeks. The songs are lifted from her highly anticipated sophomore effort, Pink Friday: Roman Reloaded, which is scheduled for a February 14th release.
Do you think she'll be able to re-do her success with her next LP?
TREY SONGZ ANNOUNCES ANTICIPATION 2OUR
According to Rap-Up.com, Trey Songz has revealed the dates for his upcoming outing, which is being dubbed the Anticipation 2our. The singer's trek will begin on February 10th in Louisville, Kentucky and will travel through Chicago, Los Angeles, Las Vegas and Oakland. While you can purchase passes through TreySongz.com, you can also expect more dates to be announced soon.
In related news, the crooner is working on his upcoming album, Chapter V.
Feb. 10 – Louisville, KY – Palace Theatre
Feb. 11 – Chicago, IL – Auditorium Theatre
Feb. 17 – Los Angeles, CA – Nokia Theatre
Feb. 18 – Las Vegas, NV – Pearl Concert Theater at Palms Casino
Feb. 19 – Oakland, CA – Paramount Theatre
B.O.B. ANNOUNCES LAUNCH DATE FOR STRANGE CLOUDS
According to his official Twitter page, B.o.B has announced the launch date for his highly anticipated sophomore release, Strange Clouds. He tweeted that fans can expect his second studio effort to arrive on March 13th. He wrote, "I been havin fun doing mixtapes and gettin back to my Eastside roots…. but I really can't wait til the album … #StrangeClouds." In related news, the Grand Hustle artist posted a Ustream studio session with Waka Flocka Flame.
CHRISTINA MILIAN OPENS UP ABOUT DIVORCING THE DREAM
During an interview with Yahoo!, Christina Milian gave new insight as to what caused her to file for divorce from her ex-husband, The Dream. The singer stated, "A lot of men would say, 'I can't believe a man would cheat on Christina' but it happens." She added, "Beauty has nothing to do with it. I know I'm a really good wife. I know I'm a really good girlfriend. I know we're supposed to take the blame for certain things but I gotta say I'm pretty good at all that stuff." As far as what she's learned from her failed marriage, Milian stated, "Sometimes we are just so carried away with love and we might even mistake some things like lust for love." In related news, Christina will serve as the digital correspondent for the new season of The Voice.
UPDATE ON USHER'S CUSTODY BATTLE
We previously reported Usher was being accused of not being a good father by his ex-wife, Tameka Raymond. After his ex made a request to alter their joint custody agreement, TMZ reports that the crooner filed a counter suit and claims Tameka's allegations are false. The former couple will hash out their issues in court on February 27th.
Tameka claimed that Usher failed to get permission to travel with the kids out of state and she wants more child support.
RICK ROSS READIES NEW MIXTAPE
Now that Rick Ross has his health in check, the rapper has completed a new mixtape that will be released this week. Rozay announced that the project, titled Rich Forever, which is hosted by DJ Scream and Shaheem Reid, will be released on Friday, January 6th at 3:05 PM Eastern. The material will help tide fans over until his upcoming fifth album, God Forgives, I Don't, arrives later this year.
The project is Rick's follow-up to Ashes to Ashes and The Albert Anastasia EP.
WALE DID SOUL SEARCHING TO MAKE AMBITION
Hands down, one of our favorite albums of 2011 was Wale's Ambition. During an interview with the Washington Post, the Maybach Music Group rapper said, "I'm about to bring D.C. a gold album in 2012" and hopes to sell over 500-thousand copies by "early April."
What did you think of his album?
UPCOMING HIP HOP ALBUMS FOR THIS YEAR!
Now that 2012 is underway, we wanted to give hip hop heads a list of upcoming albums that they should keep an eye on. This year, you'll be able to check out Nicki Minaj's Pink Friday: Roman Reloaded and T.I.'s much talked about effort, Trouble Man. Here's what other projects coming soon:
January 17, 2012
Juvenile – Rejuvenation
January 30, 2012
Kid Cudi x Dot Da Genius – W Z R D
February 14, 2012
Nicki Minaj – Pink Friday: Roman Reloaded
February 21, 2012
Monica – New Life
February 28, 2012
Ja Rule – Pain Is Love 2
March 13, 2012
B.o.B. – Strange Clouds
March 2012
T.I. – Trouble Man
Chris Brown – Fortune
April 2012
Cam'Ron – Untitled
KEYSHIA COLE WORKING ON NEW ALBUM
Keyshia Cole is gearing up for the release of her fifth studio album, Woman to Woman. While it's unknown when the disc will be released, the singer recently tweeted, "Just sat in the car and wrote a song, old school style. Used to come up wit good stuff in my car. And I just did again. My team loved it." We'll keep you posted.
 AND…
KEYSHIA COLE'S MOM PREPS MEMOIR ON DRUIG ADDICTION
According to SingersRoom.com, Keyshia Cole's mom, Frankie Lons, is reportedly working on a memoir called Best Years I Never Had. Cole's mother, who has appeared on VH1′s Celebrity Rehab with Dr. Drew, delves into her years battling drug addiction, prostitution and family struggles. The Best Years I Never Had is scheduled to go on sale on January 20th.
MOBB DEEP TALKS RICK ROSS COLLABO
Mobb Deep are preparing to drop their Black Cocaine this month, followed by their ninth, self-titled album at the top of 2012. Meanwhile, Prodigy and Havoc are looking to expand their horizons with a series of new collaborations, including one with Rick Ross. Prodigy recently told MTV News correspondent Sway Calloway that he has already reached out to Ross for a feature. After wrapping up a three-year prison stint for weapons possession in March, Prodigy said he headed directly to G-Unit's New York City offices, where he met with 50 Cent – who signed the group to G-Unit in 2005 – to discuss the collaboration. 50 Cent and Rick Ross have a notorious beef, which hit fever pitch in 2009 when Fif launched a full-scale attack against Rozay on his blog, ThisIs50.com. Prodigy didn't talk specifics about his intended Rick Ross collaborations, but did confirm that fans could expect a Mobb Deep collaboration soon.
· Prodigy on a possible Rick Ross collaboration: "All that is in the works, man. We like Rick Ross. I'mma be honest: We come from an era where longevity and consistency is key, and in the beginning, I ain't really see that in him. Then while I was locked up, he was dropping more and more music. I was like, 'Damn, I'm starting to like this dude.' That's when I was like, 'We need to holla at son and do some music with him.'"
TREY SONGZ DROPS TWO NEW TUNES 
According to Rap-Up.com, Trey Songz dropped two new songs from his new mixtapes #Lemmeholdatbeat2 and Anticipation II, both out now. The crooner released "Boop" and "Sex Soundz," which should keep fans happy until Songz releases a new album.
JAY-Z AND KANYE WEST KICK OFF WATCH THE THRONE TOUR!
Jay-Z and Kanye West kicked off their Watch The Throne Tour in Atlanta on Friday. The two-and-a-half hour show features the pair performing together and then doing mini-sets of their individual material. The Watch The Throne Tour rolls into Baltimore tonight and Philadelphia tomorrow.
FUTURE DOESN'T WANT TO BE A ONE-HIT WONDER
Future is super aware of haters thinking that his smash record, "Tony Montana," will be his first and only hit single. The rapper said being a one-hit wonder is simply not an option. Fans can expect the Future's debut album, called Pluto, at the top of 2012.
· Future recently finalized a contract with new Epic Records chairman, Antonio "L.A." Reid.
DRAKE TALKS TAKING CONTROL, DOING IT HIS WAY 
Drake has proven time and time again that he's not going anywhere. And to make sure that his upcoming Take Care effort achieves the same success as his debut, Drizzy told MTV News he's decided to be more hands-on with promoting, recording and taking control of his career. Fans can expect his sophomore effort to arrive on November 15th.
PHARRELL AND USHER LOVE BIEBER
According to Rap-Up.com, Pharrell has paid Justin Bieber a huge compliment. The Neptunes hit-maker told the young singer that he was impressed with his vocals on his new holiday album, Under the Mistletoe. The two were in the studio working on new music for his next studio album along with Usher, who added that Bieber's voice is "incredible." Hear for yourself as Bieber's Under the Mistletoe album is out now. His next studio album, Believe, is due in early 2012 and is set to feature Drake and Kanye West.
CELEBRITIES REMEMBER AALIYAH
Tonight, BET will air their upcoming special, Aaliyah: One In A Million, to mark the 10th anniversary of the tragic passing of the R&B singer. It's hard to believe that she was killed a decade ago in a plane crash. We caught up with famous faces like Johnny Gill, Jordin Sparks and others to see what they remember most about the singer who Timbaland and Missy Elliott affectionately called "Babygirl." BET's Aaliyah: One In A Million airs tonight (8/25) at 8 PM Eastern and Pacific.
· Ciara told Billboard.com, "[Aaliyah] was true to who she was and she didn't seem to care about it. The core of her art to me is heavily, heavily urban based. When an artist's music is so urban based, sometimes people like to take risks with artists like that. When you think about it, it really is pop, it really is cultural and that's the one thing that I thought was cool about her music is that it never felt like she was trying to reach across or do anything more than just keep that cool, soulful, heavy urban core about it."
· While promoting the collector's edition of her debut album, songs in A minor, Alicia Keys told Rap-Up.com that "If I Ain't Got You" actually "came together right after Aaliyah passed away. It was such a sad time and no one wanted to believe it. It just made everything crystal clear to me—what matters, and what doesn't."
· Ginuwine, who was a close friend of the late singer, told TheBoomBox.com that if she were still alive today, she'd be serious competition for Beyonce. The R&B crooner believes "Aaliyah was in a class by herself, if Aaliyah were still here, she and Beyonce would be neck and neck. Everyone should aspire to be someone great… Aaliyah was one of the great ones."
LIL WAYNE ISSUES "HOW TO LOVE" VIDEO 
According to his official website, Lil Wayne has leaked the visual to his latest single, "How to Love." In what is sure to be argued as his best video yet, Weezy narrates the troubled life of woman who prostitutes herself and contracts HIV. He also shows how her pitfalls could have been avoided. Check it out now! In addition, Tha Carter IV arrives on Monday orrrrr if you found the leak, it's out NOW!
KANYE, JAY-Z GO GOLD WITH WTT
Jay-Z and Kanye West's collaborative effort, Watch The Throne, remained at the number one spot on the Billboard 200 chart. The disc also achieved gold status after selling an additional 177-thousand copies, bringing the total tally over 613k. Elsewhere on the chart, Hova's wife, Beyonce, sits at the number nine spot with her latest album, 4. The singer's project sold another 25-thousand units and has now amasses sales over 679-thousand.
· Could Game's R.E.D. Album will de-throne Watch The Throne for the number one spot?
BEYONCE ANNOUNCES NEXT SINGLE OFF OF 4
According to All Access, Beyonce has revealed what the next single off her latest album, 4, will be. The singer has decided to shoot a video for fan favorite, "Party" featuring Andre 3000. The Kanye West-produced song will impact radio on Tuesday. Hmmm, perhaps this will be the tune that Beyonce will perform during the 2011 MTV Video Music Awards. Be sure to see when the show airs Sunday night at 9 PM Eastern!
· There are whisper that Bey has already shot the video for two other stand out tracks, "End of Time" and "Countdown."
AND…
BEYONCE TO PERFORM AT VIDEO MUSIC AWARDS
MTV has just that announced Beyonce has joined the official line-up of performers at the 2011 MTV Video Music Awards. The singer, who is up for three nominations this year including Best Female Video and Best Choreography, joins previously confirmed acts including Adele, Lil Wayne, Chris Brown, Lady Gaga, Bruno Mars, Pitbull, Jeesie J and Young The Giant. In addition, Will Ferrell, Jack Black, Zoe Saldana, Kevin Hart and Victoria Justice will appear on the show as presenters. Be sure to tune in to the 2011 MTV Video Music Awards when they air live from the Nokia Theater in Los Angeles on Sunday at 9 PM (Live Eastern/Tape delayed Pacific).
TREY SONGZ WANTS TO DO JOINT LP WITH DRAKE
According to TheSource.com, Trey Songz has caught the joint-album itch and revealed who he'd like to do a collaborative LP with. The singer stated, "When thinking along the lines of that, Drake is the first person that comes to mind that I am that musically comfortable with in that space. He is a friend of mine as well, and I think we can pull something off like that could sound very authentic." As far as when this idea will become a reality, Trigga won't put a deadline on it. He explained, "It has to be something that you are definitely going into for music's sake."
· TIDBIT: In related news, Trey is working on the follow-up to last year's Passion, Pain & Pleasure.
KANYE TO HEADLINE CALL OF DUTY XP
According to Rap-Up.com, Kanye West has agreed to perform during Activision's first-ever Call of Duty XP celebration. The event will attract over six-thousand video gamers who are competing for one-million dollars in a Call Of Duty tournament. The rapper is expected to take stage and perform new and old hits. Tickets are available for 150 dollars with all proceeds going to the Call of Duty Endowment fund.
· The event takes place over Labor Day weekend in Los Angeles.
COULD WINEHOUSE HAVE BEEN ON PRESCRIPTION DRUGS?
Toxicology results have shown that Amy Winehouse had no illegal drugs in her system when she passed away on July 23rd. But what about prescription drugs? TMZ is reporting that a "source close to the family" refused to say yay or nay about those when asked. The site also reports that there are a number of drugs that you can get legally, such as OxyContin and morphine, which "contain the opiates similar to heroin." We'll keep you posted as we learn more.
· Toxicology did reveal that alcohol was present at the time of death.
AND…
WHO TOOK THE WINEHOUSE FOUNDATION NAME?
British paper The Sun caught up with the guy who registered the name Amy Winehouse Foundation before the fallen singer's dad, Mitch, could. His name is Martin McCann, and the West Londoner is demanding an apology from Mitch for putting "pressure" on him to sell before he even considers making a deal. He also added that Amy's family needs to "detach" themselves from emotion and begin to "think business." Mitch said recently that he's had to return donations for the foundation as he has nowhere to put the money since the name is taken.
ADELE KICKS BACK WITH BASKETBALL WIVES
So what does Adele do when her bandmates are busy partying while they're out on the road and she doesn't feel like going out? Well apparently, she watches Vh1. According to the L-A Times, the singer joked while on stage in Las Vegas earlier in the week that her band was "out all night getting drunk," and that she was holed up in her room "like a true rock star" watching Basketball Wives. Apparently, Adele's been keeping it pretty mellow since going back out on tour after having to cancel a slew of dates with throat problems earlier in the year.
VMA FACTS
Missy Elliott has scored 37 VMA nods and has won six awards.
Aerosmith have received 36 VMA nominations and won ten.
U2 have received 32 VMA nods and five wins.
R.E.M. have scored 31 VMA nods and seven wins.
The late Michael Jackson received 31 VMA nominations and won 11 Moon Men.
Bette Midler and Dan Aykroyd hosted the first VMA show in 1984.