Listen to Rich Rocka's latest recording, "Only Luv." Another one released for the internet and streets. Ya Boy Rich Rocka has recently been named, "Top, Up & Coming Emcees in LA" by LA Weekly. He's not letting any time pass by and announces his upcoming project, Alien & The Fix 3 scheduled to be dropped later 2015. Let us know what you think!
Listen to Curtiss King's new project, Raging Waters. The 14-track project includes features from Bee Tarver, WalterFRENCH, Daylyt and others. The project is available for purchase and for free download. Be sure to listen to, Raging Waters in its' entirety. Let us know what you think!

You can stream the project below!
Watch Sincerely Collins' new visuals for, "Soul." These classic black and white visuals showcase the rapper's emotions. Let us know what you think!
The game gets ugly when there's a mole in the team. Watch Kidd Kidd's new visuals for, "The Game". The track is found off Kidd's recent, Fuk Da Fame tape. Let us know what you think!
Watch Ty DOlla $ign's new visuals highlighting his life on the road. This vintage video features Rae Sremmurd and Future. Let us know what you think. Ty's upcoming album, Free TC drops November 18th.
An Anti Society produced film, watch David Sabastian's new visuals for his latest single, "Shit Just Got Real". The video highlights the harsh truth about our current times. Let us know what you think!
Jamal Wade has released his highly anticipated single, "Stay On Point". Jamal Wade is a Florida native based out of Tampa Bay, he recently released a free project back in November, 2014 under the name of "Molly Mal". Fast forward now he has decided to grow with his birth name, "Jamal Wade Johnson". Listen to his new single as he gives you an insight for what's to come! Let us know what you think!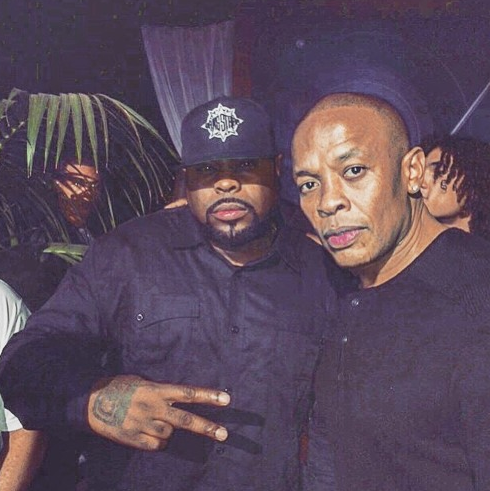 Dr. Dre has made an enormous return to the limelight in 2015 with the release the successful N.W.A. biopic "Straight Outta Compton" as well as his long awaited third studio album "Compton". Now, KXNG CROOKED is paying homage to the legendary artist and entrepreneur with a new record called "If I Was Dre". On this song, Crooked puts himself in the shoes of the good doctor and boasts about his extraordinarily successful career. Production on this record is handled by Aftermath Entertainment's DJ Silk as well as Chris Noxx of the Grammy Award Winning team Tha Piecemakerz. Let us know what you think!
Check out as Tyga invite you into his stylish lifestyle. The track can be found in his recent mixtape, Fuk Wat They Talkin. Let us know what you think!