To commence our celebration of the National Hispanic Heritage Month, we have recording artist Hi-Tone's new visuals. Speaking up in behalf of his race being Mexican-American. Let us know what you think of his latest single "The Voice".
Too $hort tries to flea from cops and not happy with drug charges, Christina Aguilera turns heads at The Voice Season 4 premiere and Rihanna granted permanent restraining order against intruder
BEYONCE, JAY-Z THANK FANS FOR SUPPORTING THEIR BABY
Just a few days after delivering their first child together, Beyonce and Jay-Z have released a statement to thank everyone for their well wishes and ongoing support. Here's the statement in its entirety:
"Hello Hello Baby Blue!

We are happy to announce the arrival of our beautiful daughter, Blue Ivy Carter, born on Saturday, January 7, 2012.

Her birth was emotional and extremely peaceful, we are in heaven. She was delivered naturally at a healthy 7 lbs and it was the best experience of both of our lives.

We are thankful to everyone for all your prayers, well wishes, love and support.

Beyoncé & JAY Z"
JAY-Z WRITES SONG FOR DAUGHTER
According to RapRadar.com, Jay-Z wasted no time to record a song that captured his feelings toward his newborn, Blue Ivy Carter. The proud father released a song called "Glory," which was produced by Pharrell Williams. On the record, Hov chronicles how the baby was conceived in Paris just before Beyonce shot her album packaging for her latest effort, 4. In addition, Jay raps about an apparent miscarriage the couple endured and even debuts his daughter on the song, who cries at the end. Check it out now via Life&Times.com.
TYGA SPILLS ON NEXT ALBUM
During an interview with ThisIs50.com, Tyga gave new details on his next studio album. The rapper said of the disc, "It's a theme album so it's the first installment of the story. It's about me becoming a king in this place called Careless World. It's just a story from beginning to end." The "Rack City" rapper added that the project will show "a lot of growth in the music and a lot of maturity." We'll keep you posted on the release date for Careless World.
AND…
TYGA ARRESTED IN VEGAS!
Young Money's "Rack City" rapper Tyga has been racking up some driving violations that landed him in trouble over the weekend.
According to TMZ, the 22-year-old artist was arrested in Las Vegas after a routine stop for a traffic violation turned into the discovery of a warrant out for his arrest due to four other traffic-related incidents.
Previous charges include driving without a license, registration violation and unlawful acts of financial responsibility.
Tyga, real name Michael Stevenson, was taken to Clark County Detention Center and released the following day.
Stevenson was in Vegas for a tour show in support of his upcoming album Careless World: the Rise of the Last King, expected in stores January 24.
Tyga has yet to make a formal statement on the arrest.
NICKI MINAJ AWARDED FOR PINK FRIDAY SALES
Nicki Minaj has proven that she's a force to be reckoned with. Because Nicki sold over two-million copies of her debut album, Pink Friday, Birdman rewarded the fem-cee with a lavish gift – a diamond encrusted luxurious watch. After receiving it, Nicki turned to Baby and said, "Why are you so amazing and epic?" then joked, "How many watches are you going to get me? This is too rich for me. I'm not on this level yet." You can check out the footage via her official fansite now.
50 CENT APOLOGIZES TO RECORD LABEL
50 Cent has decided to apologize for his recent Twitter rant aimed against his record label. After learning that one of his new songs was leaked, the mogul accused someone from the label of intentionally putting out his material. He wrote, "Discovered a computer glitch leaked my song. Sorry to team at Interscope for overreacting! I put a lot in to this project but I don't care if it ever comes out. Jimmy Iovine has been like a mentor for me. I just want to stay friends." No word yet on when the follow-up to 2009's Before I Self Destruct will arrive.
AMBER ROSE RELEASES "FAME" ft. WIZ KHALIFA
Earlier this year, Amber Rose announced that she was in the studio every day, working on new music and now we get a chance to see what she's been cooking up.
Her debut single, 'Fame' dropped this morning and with a little studio magic, Amber gives her first-hand account of the ups and the downs of the glamorous life. In the new joint, she sings over a pop tune while expressing that even though people think it's easy to be her, they have no clue. Being flown in private jets and constantly being photographed while out shopping for exclusive bags sounds like a dream to most girls but Amber paints a different picture:
"Scrutinized,
being blindsided by all the lights,
The questions one made up
like these rumors were made up,
Can't shop for clothes.
or by some cigs
Without paparazzi looking for a flick.
This is a new situation.
You're an overnight sensation."
Of course an Amber Rose debut wouldn't be complete without a flow from Wiz Khalifa who drops a hot 16 to finish off the track. Oh, and this sounds nothing like Amber. More like an alter ego.
Check out the record below:
– nicolebitchie.com
NE-YO JOINS CEE-LO'S TEAM ON THE VOICE
According to SingersRoom.com, Ne-Yo has reportedly signed on to appear on NBC's The Voice. The crooner will join Babyface and serve as an advisor for Cee-Lo Green's team. Ne-Yo said in a statement, "It's about the talent. Before there was music videos; before there was the internet and all of that stuff; all you had was the voice — that was it." The Voice premieres on February 5th.
RIHANNA SAYS "THERE'S NOBODY IN MY LEAGUE"
People are always comparing Beyonce and Rihanna. During an interview with Look magazine, the latter finally addressed the ongoing topic. Ri Ri stated, "There's nobody really in my league." She added, "But there's competition everywhere. The whole music industry is competition. There are people who like other artists, those who like me and others who like both." The singer, who was just named the highest selling digital artist, went on to say, "Beyonce is a great artist and I feel honored to be mentioned in the same sentence, but we're different performers with different styles."
· Who do you think is better?
JUSTIN BIEBER TALKS TO GOD
Just days after debuting his new Jesus tattoo, Justin Bieber is opening up about his views on God and religion in the new issue of V magazine. Beiber said, "A lot of people who are religious, I think they get lost. They go to church just to go to church. I'm not trying to disrespect them, but for me, I focus more on praying and talking to Him." The 17-year-old singer, who is on the cover of the magazine, adds that he doesn't have to go to church to talk to the lord. The issue hits newsstands on January 12th.
Bieber is currently recording his next album, Believe, which will arrive later this year.
MARY J. BLIGE, FLORENCE AND THE MACHINE, JENNIFER HUDSON, KELLY CLARKSON AND MORE FOR VH1 DIVAS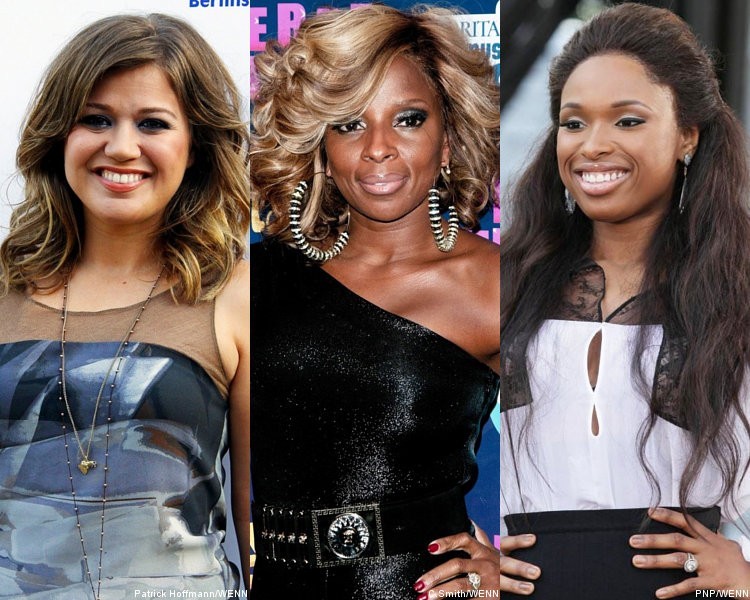 Vh1 Divas returns this year and will pay tribute to the cities where soul gave birth to music's most powerful classics and inspired today's divas. Mary J. Blige, Jennifer Hudson, Jill Scott, Florence and the Machine, Kelly Clarkson and Jessie J will take the stage at New York's Hammerstein Ballroom on December 19th to pay homage to Chicago, Detroit, London, Memphis and Philadelphia. The Roots are confirmed as the house band for the night. The show will air on December 19th at 9 PM Eastern on Vh1, so be sure to tune in. Visit Divas.Vh1.com for more details.
BEYONCE TO RELEASE LIVE DVD 
Beyonce is set to release a live DVD next month. It's called Live at Roseland and comes out, exclusively through Wal-Mart, on November 21st. Bey will also release a deluxe live DVD package on November 29th that features bonus behind-the-scenes footage, seven music videos from her 4 album and more.
SEX ABUSE CHARGES DROPPED AGAINST BIG SEAN 
Billboard reports that Big Sean accepted a plea deal for a misdemeanor count of unlawful imprisonment, after an incident in August following a concert in Buffalo, New York when a 17-year-old girl claimed he assaulted her. The deal means Sean has to pay a 750 dollar fine. The third degree sex abuse and forcible touching charges against him have been dropped. His lawyer tells XXLMag.com, "Mr. Anderson regrets any misunderstandings that occurred that day and reiterates he did not engage in any type of sexual misconduct."
PITBULL, MARC ANTHONY & MORE ADDED TO LATIN GRAMMY AWARDS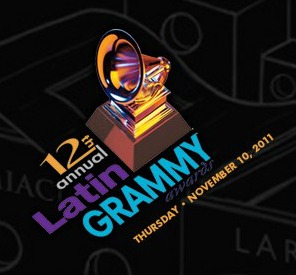 Pitbull and Marc Anthony will perform together at the 12th Annual Latin GRAMMY Awards next month. Ricky Martin will also perform on the big show and Usher will join Romeo Santos for their debut television performance together. The 12th Annual Latin GRAMMY Awards airs live from the Mandalay Bay Events Center in Las Vegas on November 10th on Univision at 8 PM Eastern.
· Ricky Martin has three nominations: Record Of The Year, Song Of The Year, and Best Short Form Music Video for "Lo Mejor De Mi Vida Eres Tú."
· Pitbull also is up for two awards: Best Urban Music Album for Armando and Best Urban Song for "Bon Bon."
CHRISTINA MILIAN NAMED SOCIAL MEDIA CORRESPONDENT FOR THE VOICE 
Christina Milian has been named as the new Social Media Correspondent for the second season of NBC's The Voice. The singer and actress will use social media to touch base with fans of the show and give insight into the backstage happenings. The singing competition returns for second season right after the Super Bowl on February 5th, 2012 at 10 PM Eastern on NBC. The show is hosted by Carson Daly and marks the return of Christina Aguilera, Cee Lo Green, Adam Levine and Blake Shelton as the vocal coaches.
· You can follow Christina Milian on Twitter @CMilianOfficial.
COLDPLAY COVERS RIHANNA 
Coldplay covered Rihanna's latest single, "We Found Love," during their performance on BBC Radio 1's Live Lounge. The British group collaborated with Rihanna on their song "Princess of China," which is in the top five tracks on iTunes.
ROBIN THICKE DELAYS LOVE AFTER WAR
According to Rap-Up.com, Robin Thicke has delayed his fifth album, Love After War. The follow-up to 2009's Sex Therapy was supposed to arrive on November 15th but will now come out on December 6th. The title track is currently available and his next single, "Pretty Lil' Heart" featuring Lil Wayne, will arrive on November 8th.
· Nicole Scherzinger, Bow Wow, Taio Cruz, The Roots and T-Pain all release their new albums on December 6th.
T.I. DENIED LEGAL COUNSEL IN PRISON
According to TMZ, T.I. just might have to serve the remainder of his sentence in prison – especially since he has not been allowed to contact his lawyer. The rapper's lawyer told TMZ that The Federal Bureau of Prisons stated in letter that Tip is "not entitled to legal counsel." Why? Well, apparently prison officials are still in the process of reviewing what led to him being re-incarcerated. As previously reported, the troubled emcee was released from prison and sent to halfway house only to be locked up again after he was caught conducting business with his manager while en route to the halfway house.
JAY-Z TO HOST CARNIVAL IN NYC
Jay-Z has announced that at the end of the month, he'll host a lavish carnival-themed benefit for his Shawn Carter Scholarship Foundation. The New York Daily News reports that the event will help raise funds for people needing financial assistance to attain higher education. Taking place on September 29th, tickets can be purchased for a thousand dollars each via SCFCarnival.com.
· The benefit is being held at Pier 54 in New York City.
KANYE TO DROP WOMEN'S LINE AT PARIS FASHION WEEK
We previously reported that Kanye West was looking to release his first clothing line dedicated specifically for women. The mogul was initially looking to launch his line during New York Fashion Week, but HarpersBazaar.com reports Yeezy will debut his S/S 2012 collection at 9.30 PM on October 1st, during Paris Fashion Week.
· West recently interned at Fendi and launched a collection of scarves.
SWIZZ BEATZ CAUGHT SEXTING ANOTHER WOMAN?
Are things going bad between Swizz Beatz and his second wife, Alicia Keys? Several gossip sites are reporting that the hitmaker allegedly sent a naked picture of himself to a woman named Christina Elizabeth. Since Elizabeth recently lost her cell phone, Bossip.com reports their conversation has surfaced on the Internet. Swizz is yet to confirm or deny sending the pictures. We'll keep you posted.
YOU CAN CHECK THE WHOLE CONVO HERE!
WIZ KHALIFA AND AMBER ROSE NOT MARRIED
There were rumors going around that Wiz Khalifa and Amber Rose secretly got hitched in Las Vegas last week. However, Billboard.com has learned that the pair has not exchanged vows. A source confirmed that they "were simply celebrating Wiz's birthday with close family and friends in Vegas." The pair has been dating for nearly a year now.
SUBMIT SONGS FOR MARIAH'S NEW ALBUM
Now that she's gotten the hang of raising her twins, Mariah Carey is looking to begin recording her 14th studio album. Interestingly enough, the diva is allowing newer artists and up and coming writers to contribute to her next project. According to MusicXRay.com, an A&R agency that is representing Carey said in a statement, "Mariah Carey is working on her new studio album. Her label is looking for songwriters and producers that have impeccable talent to collaborate with." To learn more about how you can get involved, SUBMIT YOUR MUSIC HERE!
DRAKE ENJOYED JOJO'S "MARVIN'S ROOM" REMIX
During an interview with Paper magazine, Drake gave his honest opinions of JoJo's remix to "Marvin's Room." Drizzy admired the singer for "taking the time to write really potent new lyrics." He added, "It was really shocking, I think, for her audience since throughout her career she's been kind of stereotyped as this teen pop star and then she comes out with this different kind of substance." Drake went on to say, "It's very rare that people take your song and do it over like that."
ICE-T TALKS NEW VH1 DOCUMENTARY
On Monday night, we got the chance to speak to Ice-T before the premiere of the Vh1 documentary Planet Rock: The Story of Hip-Hop and the Crack Generation. The film, which includes interviews with Snoop Dogg, Cypress Hill's B-Real, and the Wu-Tang Clan's RZA and Raekwon, follows the crack epidemic and shows rappers who traded the crack game and for the rap game. Planet Rock: The Story of Hip Hop and the Crack Generation premieres on Vh1 on Sunday at 10 PM Eastern.
· Ice-T is the film's narrator and executive producer.
· The premiere was held at the Paley Center for Media in New York City.
PITBULL, DEMI LOVATO WIN ALMA AWARDS
Pitbull and Demi Lovato were among the winners at the 2011 ALMA Awards on Saturday night. The show honors Latino artists for their work in movies, TV and music. Lovato won for Favorite Comedy Actress, TV for Sonny With a Chance, while Pitbull won for Male Musical Artist. Jessica Alba and Antonio Banderas were also among the winners at the show, which will air on Friday at 8 PM Eastern on NBC.
· The 2011 Alma Awards were hosted by Eva Longoria and George Lopez and featured performances from Lovato, Pitbull and Gloria Estefan.
LADY GAGA, USHER & MORE FOR BILL CLINTON PARTY
Lady Gaga, Usher and Bono and The Edge from U2 are set to perform at party for former president Bill Clinton next month. According to The Hollywood Reporter, the event will celebrate the 10th anniversary of the William J. Clinton Foundation and takes place at the famed Hollywood Bowl on October 15th.
· The William J. Clinton Foundation has raised more than 10-billion dollars for HIV/AIDS treatment, economic empowerment, food aid and global health initiatives.
AND…
LADY GAGA AND EMINEM WIN EMMYS
Lady Gaga and Eminem each quietly won an award at the Creative Arts Emmy Awards on Saturday night. HBO took home an award for the Lady Gaga Monster Ball concert special and the Chrysler 200 commercial starring Eminem also took home a trophy. The commercial, titled Born of Fire, features the Detroit-born rapper driving through his hometown while his track, "Lose Yourself," plays in the background. The Creative Arts Emmy show will air on the ReelzChannel on Saturday. The primetime Emmys will take place Sunday in Los Angeles.
CHRISTINA'S SEAT ON THE VOICE IS SAFE
According to various reports, Christina Aguilera's position as a vocal coach on The Voice is secure, dismissing earlier reports that she would be fired after the completion of next season's singing competition. A rumor about Aguilera's proposed firing erupted after X17 Online reported that producers were unhappy working with her and planned to replace her in third season of the show. An NBC executive cleared the air saying, "There is absolutely no truth to the rumor." Aguilera, Adam Levine, Cee-Lo Green and Blake Shelton will all be back when The Voice returns on Sunday, February 5th, after the Super Bowl.
AMY WINEHOUSE WOULD HAVE BEEN 28 TODAY
Today would have been Amy Winehouse's 28th birthday. The embattled singer passed away on July 23rd at her home in London, and while the official cause of death is yet to be announced, it's been ruled out that it was the result of an illegal substance, and her father Mitch revealed that he believes she died from a seizure suffered while going through detox. In honor of her birthday, her final song, a duet with Tony Bennett of the classic "Body & Soul," will be released today. Download it on iTunes.
PITBULL TO ROCK THE TODAY SHOW ON FRIDAY
Pitbull and Marc Anthony will take the stage for the first time together for The Today Show's Summer Concert Series in New York City tomorrow morning. Pitbull and Anthony will debut their new single, "Rain Over Me." The Miami-based rapper will also be joined by Ne-Yo for his current single, "Give Me Everything,"which was just crowned number one on Billboard's Top 100, and T-Pain will join him on "Hey Baby (Drop It To The Floor)"
DICAPRIO TO PLAY BEYONCE'S LOVE INTEREST?
According to Deadline Hollywood, things might get steamy in the Clint Eastwood's remake of A Star is Born. Leonardo DiCaprio is being considered to play Beyonce's on-screen lover in the upcoming flick. The news comes as Will Smith was also said to be in the running for the role. We'll keep you posted.
· There were two earlier versions of A Star Is Born, one with Judy Garland and James Mason in 1954. The other had Janet Gaynor and Fredric March in 1937.
AND…
BEYONCE'S YEAR OF 4 SPECIAL AIRS TONIGHT!
A half-hour television special titled Beyoncé: Year of 4 is scheduled to air later tonight. The show will follow the singer's recording process for her newly released album, 4. You don't want to miss this! Be sure to tune in tonight (6/30) at 7:30 PM Eastern on Vh1 and Palladia as well as on MTV.com, Vh1.com, BET.com, MTV Hits and MTV Jams immediately following the premiere.
THE VOICE TO GO ON TOUR
NBC's The Voice will be hitting the road this summer on a concert tour featuring the show's eight finalists. However, their superstar coaches, Christina Aguilera, Cee Lo Green, Blake Shelton and Adam Levine, will not be joining them. The Voice Live on Tour kicks off on July 27th and tickets are on sale now at LiveNation.com.
RICK ROSS IS BEING SUED OVER DEADLY PITBULLS
According to TMZ, Rick Ross is facing a lawsuit for allegedly owning the pitbulls that killed his neighbor's pet. According to the suit, three of the rapper's dogs escaped from Rozay's Atlanta mansion and attacked the neighbor's three-year-old Yorkshire Terrier. As a result, Ross is being sued for 15-thousand dollars in damages and court costs. He is yet to apologize for the incident.
· The puppy was so badly injured that the neighbor was forced to euthanize it.
JILL SCOTT IS NUMBER ONE!
We're happy to report that Jill Scott has scored her first number one album of her career with her newly issued project, The Light of the Sun. The singer's LP sold over 135-thousand units during its first week. This marks Scott's fourth studio effort.
ALICIA KEYS CONCERT TO STREAM ONLINE!
In case you weren't able to score tickets for Piano & I: A One Night Only Event With Alicia Keys, AOL Music will be streaming the concert live. Fans can watch the singer run through her biggest songs from New York City's Beacon Theater tonight (6/30) beginning at 9:30 PM Eastern. Be sure to purchase the collector's edition of her debut album, Songs in A Minor, available in stores now.
· On Tuesday, Keys was immortalized by Madame Tussauds Wax Museum in Times Square. She spoke to MTV News about her wax figure, saying, "I actually think it's really, really good! I was looking close up: It's like my eyebrows are for real, and it's like my eyes are for real, and the bone structure of my chin, like, 'Look, that's my chin! That's my jaw. It's incredible. It's really incredible, and I think it's so cool to be a part of the New York City part of the exhibit. I was born and raised here, this is my home, so it's so perfect."
FACT OF THE DAY: FLO RIDA
Despite lackluster first week sales of his latest album, Only One Flo (Part 1), we're confident that Flo Rida will turn things around. Why? Well this happens to be the same artist whose hit song, "Low" featuring T-Pain, became the most successful Hip-Hop song on the Billboard Hot 100 chart. Within the 50-year period of 1958 to 2008, no other song has spent ten weeks at number one and sold over five-million digital downloads.
KELLY ROWLAND ISSUES HERE I AM TRACKLIST
In addition to leaking the artwork for Here I Am, Kelly Rowland has released the official tracklist for her upcoming album. The 10-track disc includes collaborations with Lil Wayne, Big Sean and Rico Love. Fans who purchase the deluxe edition will get to hear four extra songs, one of which features Nelly. Be sure to pick up your copy on July 26th. Here's the tracklist:
Standard Edition
1. "I'm Dat Chick"
2. "Work It Man" feat. Lil Play
3. "Motivation" feat. Lil Wayne
4. "Lay It on Me" feat. Big Sean
5. "Feelin' Me Right Now"
6. "Turn It Up"
7. "All of the Night" feat. Rico Love
8. "Keep It Between Us"
9. "Commander"
10. "Down for Whatever"
Deluxe Edition
11. "Heaven & Earth"
12. "Each Other"
13. "Motivation (Rebel Rock Remix)" feat. Lil Wayne
14. "Commander (Urban Remix)" feat. Nelly
GAME SHOOTS NEW VIDEO
According to Rap-Up.com, Game has spilled about what fans can expect of his upcoming video for "Pot of Gold." The rapper said of the Chris Brown-assisted song that the visual walks "back through the days when I didn't have anything, taking my son with me and showing him how we used to live." The Bryan Barber-directed clip was shot in Compton. Expect it to premiere in the coming days.
AND…
GAME WANTS FANS TO RAP ON "RED NATION"
Game has announced a new contest where he's asking fans to submit a new verse for his single, "Red Nation." In a short video message, he explained, "You could write or record your best 16 bars. I'm going to record my favorite verses on video and share with the world. For the winning verses, your name and link will pop up during your lyrics so everyone knows that your verse was pretty f**king hot and I chose it." To learn more, visit Facebook.com/TheGame or TalentHouse.com.
· The rapper's oft-delayed R.E.D. Album is expected to drop on August 23rd.
FANTASIA IS PREGNANT?!
Stop playing! After pictures surfaced online, it seems Fantasia is pregnant with her ex-boyfriend, Antwaun Cook. This is the same guy that the singer attempted to kill herself over last year. In any case, the couple was spotted vacationing in Barbados over the weekend with Fanny's nine-year-old daughter from a previous relationship. Check out the photos via TheYBF.com now.
· Even though he's coming off a bitter divorce, do you think Cook will propose to Fantasia?
· In case you forgot about the home-wrecking scandal, CNN reported that the 26-year-old "testified that she knew from the first day of her relationship with Cook that he was married and still living with his wife, according to two sources who were in the courtroom."
· Today is the American Idol winner's 27th birthday!
NEW SEAN PAUL MUSIC!
Finally! Sean Paul has just released a new single, "Got 2 Luv U" featuring Alexis Jordan. The track is the first offering from his forthcoming effort, which will be available later this year.
· Fans can purchase the tune for $1.29 via AtlanticRecords.com.
· Sean hasn't dropped a new LP since 2009's Imperial Blaze.
ANOTHER "MARVIN'S ROOM" REMIX!
Artists just can't get enough of revamping Drake's free song, "Marvin's Room." After Jo Jo, Teyana Taylor and Chris Brown laid down their vocals, Sammie has offered up another version of the song that became a huge trending topic on Twitter. Check it out now:
CALI SWAG ISSUES KICKBACK TRACKLIST
According to Amazon.com, the official tracklist for Cali Swag District's debut album, The Kickback, has surfaced. The 15-song effort will be available in stores and online on July 12th.
· After one of the band's members was killed last month, the rap group decided to put all four members on the album cover.
· The surviving rappers recently released their Deeper Than the Dougie mixtape hosted by DJ Kay Slay.
1. "Roof Back"
2. "Disgusting"
3. "Kickback"
4. "Burn Out (Drive Fast)"
5. "Me & U" (feat Recognition)
6. "I'm Freaking You" (feat YP Da'Writa)
7. "Hip Hop Fiend"
8. "Rock N Republic"
9. "9th Inning"
10. "I Don't Need Your Money"
11. "Back It Up and Dump It"
12. "Run That"
13. "Can't Live Without My Music" (feat Ashley A)
14. "Teach Me How To Dougie"
15. "Go"
JACKASS'S RYAN DUNN DIES
In very sad news, Jackass star Ryan Dunn has died in a car crash in Pennsylvania. The 34-year-old, who appeared in all of the Jackass movies, reportedly died in a car crash at three AM Monday morning along with another unidentified person who was in the car.
The West Goshen Township Police Department says officers found Dunn's 2007 Porsche 911 GT3  "off the road and in the woods."
Both Dunn and his passenger "died as a result of injuries sustained in the accident." Cops will release more information on the passenger once officials can positively identify the body.
Cops say "speed may have been a contributing factor to the accident."
An investigation into the crash is ongoing. TMZ has more details and we'll keep you updated.
Just hours before his death, Dunn posted a photo on Twitter showing himself drinking with friends. 

JAY-Z, DIDDY APPEAR ON FORBES HIGHEST PAID LIST
According to Forbes.com, Diddy, Jay-Z, Beyonce and Rihanna have all placed high on Forbes' Top 25 Highest-Paid Musicians list. The figures are based on income generated between May 2010 through May 2011. Check it out now:
1. U2 ($195 million)
2. Bon Jovi ($125 million)
3. Elton John ($100 million)
4. Lady Gaga ($90 million)
5. Michael Buble ($70 million)
6. Paul McCartney ($67 million)
7. Black Eyed Peas ($61 million)
8. Eagles ($60 million)
9. Justin Bieber ($53 million)
10. Dave Matthews Band ($51 million)
11. Toby Keith ($50 million)
12. Usher ($46 million)
13. Taylor Swift $45 million)
14. Katy Perry ($44 million)
15. Brad Paisley ($40 million)
16. Tom Petty & the Heartbreaks ($38 million)
17. Jay-Z ($38 million)
18. AC/DC ($35 million)
18. Sean "Diddy" Combs ($35 million)
18. Beyonce ($35 million)
18. Tim McGraw ($35 million)
18. Muse ($35 million)
23. Rascal Flatts ($34 million)
24. Kenny Chesney ($30 million)
25. Rihanna ($29 million)
ALICIA PLANS SPECIAL SHOWS IN L-A, NYC
To further celebrate ten years since her debut album dropped, Alicia Keys is playing a series of one-night-only shows in select locations. After already showcasing in Paris and London, the diva is scheduled to perform an intimate show at the Pantages Theatre in Los Angeles on Friday, June 24th. In addition, her New York fans can expect her to also take stage at the Beacon Theater on June 30th. To learn more about the Piano & I: A One Night Only Event With Alicia Keys shows, visit AliciaKeys.com.
·  Keys stated, "I am thrilled to bring this show to all of the fans in Los Angeles. These performances have been an absolute blast and the intimate environment of these shows is truly my favorite way to perform. I really can't think of a better way to celebrate the 10th anniversary of songs in A minor."
EMINEM, ROYCE SALES PREDICTIONS
According to HitsDailyDouble.com, Eminem and Royce Da 5'9″'s joint EP, Hell: The Sequel, is projected to sell between 150 to 160-thousand copies in its first week. In addition, the disc is expected to claim the number one spot on the Billboard 200 chart. The news comes just a few days after we reported the project is listed at number one on the iTunes Album Chart.
LUPE BEGINS NEXT ALBUM
Lupe Fiasco has already begun recording his next studio album, titled Food & Liquor 2. The rapper explained that he will take all the lessons he's learned from recording his latest effort, Lasers, and apply them to the new disc. We asked Lupe about the album and he gave us an update.
"Music on the ground, we are probably at like 30 percent, 30 to 40 percent, but idea-wise it's probably about 80 to 90 percent there. Yeah, it's good."
Lupe told us there will be some musical themes revisited and sequels to songs featured on his debut album, Food & Liquor, which was released in 2006.
· After calling Barack Obama a "terrorist," Lupe will clarify his statements on an episode of The O'Reilly Factor, which airs next week.
FACT OF THE DAY: MARIAH CAREY
While Mariah Carey focuses most of her attention on raising her set of twins with Nick Cannon, we're confident that her next album will be amazing. Why? Well, we bet you didn't know that Mi Mi is the only female artist to have her first five singles all reach number one on the Billboard Hot 100 chart. The songs include "Vision of Love," "Love Takes Time," "Someday," "I Don't Wanna Cry" and "Emotions."
TINIE TEMPAH TALKS "WRITTEN IN THE STARS"
Tinie Tempah's debut single, "Written in the Stars" featuring Eric Turner, is still making waves. The track peaked at number 12 on the Billboard Hot 100 chart and now is at number 24. We caught up with the British rapper, who is enjoying the success of the song.
"You know I've been some different places in America in the middle of America. The fact that they know the song and they can sing the song word-for-word is out of this world."
"Written in the Stars" has sold over one-million copies and is featured on Tinie's 2010 album, Disc-Overy.
· "Written in the Stars" is featured in ESPN's 2011 NCAA Women's Division I Basketball Tournament commercials and is the WWE's WrestleMania XXVII theme song.
CEE-LO TALKS FAME
Cee-Lo Green is one of the most recognizable singer's around, and apparently that's not as good a thing as you might imagine. According to The Hollywood Reporter, in a recent interview, the "Forget You" crooner is quoted as saying, "To have to talk and talk and talk — it takes a toll on you. There's no way you can avoid people unless you can afford to fly private all the time, and I can't…It's a toll of being talented." Cee-Lo's role as a judge on The Voice has only made him even more popular.
· According to PerezHilton.com, Cee-Lo makes 75-thousand dollars an episode for The Voice.
BLACK EYED PEAS TALK CONCERT 4 NYC
The Black Eyed Peas have announced they are exploring options to reschedule their benefit concert that was canceled due to inclement weather last week. The show was set to benefit the Robin Hood Foundation, which fights poverty in New York City, and would have taken place on Central Park's Great Lawn. Besides the Peas, a bunch of special guests were also set to perform, such as Taylor Swift and Natasha Bedingfield.
· "The heat couldn't stop us. The rain couldn't stop us. The lightning…it stopped us. As much as we hate poverty, we hate the idea of putting anyone's safety at risk. Which was why, due to inclement weather, the Concert 4 NYC presented by Chase was officially cancelled by the City of New York. At Robin Hood we aren't quitters. We'll never stop fighting poverty. And we're not about to give up on the Concert 4 NYC. We are exploring our options and hope to announce to you soon what our next plan will be. So stay tuned. Stay involved. Together we can accomplish anything. Thanks for coming. Thanks for caring. Thanks for understanding."
SKYLAR GREY DROPS DEBUT SINGLE
Skylar Grey's debut single, "Invisible," has been released to radio. The song features Grey singing over an Alex Da Kid-produced hip-hop beat. The 25-year-old told us the song is about feeling neglected and ignored and wanting to scream out for help. She hopes people connect with the song's strong message. Skylar Grey will be performing at Lollapalooza this August in support of her upcoming album, Invisible, which is due out this fall.
· Lollapalooza will take place August 5th through 7th at Grant Park in Chicago.
LIL WAYNE DELAYS ALBUM RELEASE!
This might upset some fans, but Lil Wayne has delayed his upcoming album, Tha Carter IV, from June 21st to August 29th. The rap star's label, Universal Motown, failed to confirm what caused the push-back. Interestingly enough, the new launch date falls just a day after the 2011 MTV Video Music Awards.
· So far, Wayne has leaked three singles from the project, "6 Foot 7 Foot," "John" featuring Rick Ross, and "How to Love."
WIZ KHALIFA GOES TRIPLE PLATINUM
The song that put Wiz Khalifa on the map, "Black & Yellow," has reportedly gone triple platinum. The news comes just a day after his second single, "Roll Up," also reached platinum status. Both songs are lifted from the rapper's latest album, Rolling Papers. We know Amber Rose must be proud.
· To date, the disc has sold over 417-thousand copies since its release.
· In related news, Wiz recently announced that Big Sean and Chevy Woods will join him during his upcoming Rolling Papers World Tour. Fans can expect the trek to begin on June 12th in Missouri and wrap on August 3rd in Canandaigua, New York.
ODD FUTURE'S MELLOWHYPE READY NEW ALBUM
Two members from Odd Future team, Hodgy Beats & Left Brain collectively known as MellowHype, will be re-releasing their latest album, titled Blackenedwhite. While the project leaked online last fall, the effort will be remixed and re-mastered and available in stores on July 12th.
· No one on the Odd Future team is over the age of 25.
· The disc will also feature original artwork designed by the artists themselves.
JENNIFER LOPEZ SEX TAPE?
TMZ reports select porn outlets are placing bids to purchase a naughty video of Jennifer Lopez. The American Idol judge shows off her butt, and does some booty spanking, but she is not having sex in the video that her ex-husband, Ojani Noam, filmed on their honeymoon back in 1997. In addition, an L.A. judge ruled that J-Lo cannot prevent the sale of the tape, which could potentially end up on Red Light District, YouPorn.com or PornHub.com.
· Do you think it's fair that the judge is allowing this to happen?
T-PAIN TO NEVER USE AUTO-TUNE AGAIN
According to a recent press release, T-Pain has announced that he is no longer using Auto-tune. The singer who is responsible for some of the biggest Auto-tune laced songs has "vowed" to never use the studio effect again because, he plans to use something "bigger and better called The T-Pain Effect." In fact, the "Can't Believe It" crooner has partnered with an audio technology company iZotope to "bring new vocal processing possibilities to mainstream and professional products worldwide." Learn more via T-PainEffect.com now!
· Pain is currently working on his upcoming album, rEVOLVEr, which is due this fall.
LLOYD'S KING OF HEARTS TRACKLIST LEAKS
We recently told you that Lloyd's upcoming album, King Of Hearts, will hit stores on July 5th. The crooner has leaked the official track-listing for the 10-song project, which was executive produced by Polow Da Don. Check it out:
1. "Lay it Down"
2. "Cupid"
3. "Be The One" Ft. Trey Songz & Young Jeezy
4. "Love Me Girl" Ft. Chris Brown & Teyana Taylor
5. "Naked"
6. "I Miss That" Ft. Lil Wayne & Andre 3000
7. "Angel"
8. "World Cry" Ft. R. Kelly & Keri Hilson
9. "Since You Left Me"
10. "Tear It Up"
(Bonus) "Let's Get It In" Ft. 50 Cent
JENNIFER HUDSON CAST IN THE THREE STOOGES
According to Billboard.com, Jennifer Hudson is expected to portray a nun in the upcoming film, The Three Stooges. The 20th Century Fox movie will also star Chris Diamontopoulos, Sean Hayes, Will Sasso, Stephen Collins and Jane Lynch. In related news, the singer's portrayal of Winnie Mandela in Winnie will hit theaters soon.
MAINO ANNOUNCES LAUNCH DATE
It's been a long time coming, but Maino has finally announced the release date for his long-awaited sophomore album, The Day After Tomorrow. According to his official website, the disc will hit shelves on October 4th.
PREVIEW JILL SCOTT'S NEW ALBUM BEFORE IT DROPS
Fans will be delighted to know that you can preview eight songs off Jill Scott's upcoming album, Light Of The Sun. Visit iTunes for your first listen now. The 18-track project will be available in stores on June 28th.
· Do you think Jill will have strong first week sales since she shares the same launch date as Beyonce's 4?
QUESTLOVE JOINS NEW YOUTUBE SENSATIONS
If you haven't heard of Karmin on YouTube, then you've missed out on the duo posting videos of amazing covers of popular artists, including Chris Brown's "Look At Me Now." In their newest clip, Questlove from The Roots plays the drums to an impressive rendition of Nicki Minaj's "Super Bass." Check it out on YouTube.
CASSIE TO CHANNEL AALIYAH FOR NEXT LP?
Have you been wondering when Cassie plans to drop another album? Well the "Me N U" singer is promising big things for her oft-delayed sophomore effort, Electro Love. The singer tells Nylon Magazine, her project is "a cool blend of pop, hip-hop, and ska. It's urban Gwen Stefani meets Aaliyah. I hate referencing people but if you had to compare, that's it." No release date has been revealed.
DJ KHALED DELAYS ALBUM RELEASE
DJ Khaled took to his Twitter account to reveal that his upcoming album, We The Best Forever, will now be released on July 19th. In addition, fans can expect the visual for his new single, "I'm On One" featuring Drake, Lil Wayne and Rick Ross, to premiere in coming days.
GAGA'S TALKS SELLING HER ALBUM FOR 99-CENTS
Lady Gaga sold 1.1-million copies of her new album Born This Way in its first week, and that was partly due to the fact that she offered the record for just 99-cents on two separate days on Amazon.com. Well she told the Wall Street Journal that the cheap price was justified because digital music is worth much less than the physical copy of an album. She said that MP3's are "invisible" and "in space" and she applauds the website for "giving the opportunity to everyone to buy music." Read more at WSJ.com.
CEE-LO TALKS THE VOICE
Cee-Lo Green, Blake Shelton, Adam Levine and Christina Aguilera are ready to begin battling in NBC's The Voice. Each of the four vocal coaches has their top four singers and the competition is heating up. Cee-Lo told us it is just getting better and better.
"The follow through has been even more of a plus because my counterparts Christina, Adam, Blake, these are great, great people. Very talented, very warm and generous and compassionate toward not only the concept of the show, but there's a warmth and a connection that we have even though we are competing."
The Voice, hosted by Carson Daly, returns Tuesday night at 9 PM Eastern on NBC.
JESSIE J IS NOT PREGNANT
Rumors have been flying around the internet that "Price Tag" singer Jessie J may be pregnant, but she swiftly put an end to them on Thursday. Jessie wrote on her Twitter account that "no, it's not true," and that she just "ate a lot" while on vacation in the Bahamas.
LUDACRIS TALKS NEW ALBUM
According to AllHipHop.com, Ludacris is spilling new details regarding his upcoming album, Ludaversal. When asked what fans should expect from the project, the rapper said, "People can expect me to take it to a level they know I'm capable of." He added, "If anybody has doubts, I have no problem continuing to prove myself. And I have no problem slapping the ones who're sleeping to make them wake up. It's about consistency."
– Luda's new film, Fast Five, co-stars Vin Diesel and is due in theaters this Friday (4/29).
– Ludaversal is due in stores in early 2012.
BEYONCE NOT PERFOMING AT ROYAL WEDDING
By now, you may have heard that Beyonce Knowles and Jay-Z have been invited to attend and take stage during Prince William and Kate Middleton's upcoming wedding on April 29th. However, her rep has told Enterntainment Tonight, "The ceremony is not on her schedule and she has a shoot in New York on Saturday (April 30)." Looks like Bey won't be performing after all.
· It is unknown if Hova will take stage at the royal affair.
COMMON TO STAR IN NEW MOVIE
According to HipHopDX.com, Common will reportedly star in an upcoming independent film titled L.U.V. The rapper will portray the uncle of a 13-year-old who is seeking a better life. While it's unknown when the movie will open, Danny Glover, Charles S. Dutton and Megan Good are attached.
· Common said of his character, "'Vincent' is a uniquely conflicted character. I found an appeal in his desire to move past his failures and onto the right track, and the challenges that presents."
ARETHA'S BUCKET LIST…
Aretha Franklin sat down with People Magazine to talk about all the things she wants to do before she dies. The Queen of Soul revealed that her bucket list includes sailing the Nile River, seeing the Pyramids and the Sphinx, starring on Broadway and having tea with the Queen of England. The 69-year-old doesn't know when she'll start checking things off this list since she is "really taking far better care of [herself]" and "feel fabulous."
RICK ROSS TO PERFORM AT BMI SHOWCASE
Rick Ross has been tapped to perform during BMI's 14th Annual Unsigned Urban Showcase. The rapper will be joined by Travis Porter, Ace Hood and Sean Garrett. The event takes place at The Buckhead Theatre in Atlanta on Wednesday, May 18th. In related news, Rozay's compilation album, Self Made, will be available on May 24th.
· If you want to attend, limited advance tickets can be purchased today at Ticketmaster for $25.
FORMER DESTINY'S CHILD ARRESTED
TMZ reports a former member of Destiny's Child was arrested over the weekend. Farrah Franklin was booked and released for disorderly conduct around 6:45 AM on Saturday morning. Details are sparse but alcohol was definitely involved in the arrest.
· The singer, who was the replacement for LaTavia and LeToya Luckett in February 2000, is currently working on her debut album.
RYAN LESLIE DEBUTS FIRST VIDEO FROM LES IS MORE
Ryan Leslie debuted his new video for "Glory," a track about resisting being labeled in the music industry. The song is from the BET and GRAMMY Award nominee's highly anticipated album, Les Is More, which is set to be released on July 4, 2011.
BRUNO MARS GOES PLATINUM
Bruno Mars is officially a worldwide hit. The singer's 2010 debut album, Doo-Wops & Hooligans, has now been certified platinum for sales over one-million units in the U-S, the U-K, Canada, Australia and elsewhere. He's also now sold 14-million singles worldwide. See him live when his Hooligans in Wondaland tour with Janelle Monae kicks off in New York on May 4th.
BRITNEY'S REMIXED WITH NICKI MINAJ AND KE$HA
Just days after it was leaked on Friday, Britney Spears dropped her official remix of "Till the World Ends," which features Nicki Minaj and Ke$ha. The song, which was written by Ke$ha, was produced by Dr. Luke and Dream Machine. Spears and Minaj have been hanging out a lot in the lead-up to their summer tour. They were together at the Factory nightclub on Friday night after Minaj's show in Los Angeles. Spears later tweeted, "Early rehearsal after a late night with my girl @NickiMinaj. Can't WAIT to get out on the road with you."
BIEBER AND GOMEZ TOP AOL'S REGAL POP COUPLES LIST
Justin Bieber and Selena Gomez top AOL's Regal Pop Couples list. The list was compiled just in time for Friday's Royal Wedding. Beyonce and Jay-Z, Chris Martin and Gwyneth Paltrow, Jennifer Lopez and Marc Anthony, and Swizz Beats and Alicia Keys round out the top five. Katy Perry and Russell Brand, Mariah Carey and Nick Cannon, Gavin Rossdale and Gwen Stefani and Ryan Adams and Mandy Moore are also on the list.
CHRISTINA AGUILERA OPENS UP
While it has been a whirlwind year for Christina Aguilera, things seem to be looking up for the recently divorced singer. Her stint as a vocal coach on NBC's The Voice kicks off tonight and she admitted to USA Today that she is in a more positive space now. Over the past year, Aguilera's Bionic album under-performed, as her marriage ended. She said she was humbled by her divorce and everything else she has been through. The Voice films in Los Angeles and has allowed Aguilera to stay near her son, Max, and begin recording her new album. Christina says the next record will focus on her personal evolution. The Voice airs tonight on NBC at 9 PM Eastern.
· Aguilera says The Voice represents a new beginning for her in every sense. "Being in this business for quite a few years now, sometimes you do take things for granted. I've had my ups and I've had my downs. You have to take the good with the bad in this business. It gets me back to the root of why I got into this business, and that's real, raw talent."
GAME GETS GOOD ADVICE FROM JAY-Z
While fans have continued to wait for Game's R.E.D. Album, we're starting to think he's taking the advice that he got from Jay-Z…very seriously. The rapper has definitely sparked new interest in the project by dying his mohawked-hair red. But most importantly, he's made his fans miss his music! The West Coast veteran is expected to release the R.E.D. Album by the end of the summer.
NEW BEACHY KEYSHIA COLE CLIP
ThatGrapeJuice.net has posted the new Keyshia Cole video for "Take Me Away." The Taj-directed clip shows Keyshia and her friends being pampered in a beach house complete with champagne and a massage. "Take Me Away" is featured on Cole's fourth album Calling All Hearts.
ESTELLE IS BACK WITH "BREAK MY HEART"
Estelle has returned with "Break My Heart" featuring Rick Ross. The song is the first single off her upcoming album, All of Me. The soul-infused love song, which was produced by Don Cannon, features an intro verse from Rozay. You can check it out here and download the song on iTunes now.
CEE-LO THINKS IDOL IS OVER THE HILL
The new singing show The Voice premieres just one week from tonight (4/26), and Cee-Lo Green, who is a judge on the program, thinks that it's going to better than anything Simon Cowell has been involved with. According to Billboard.com, the "Forget You" singer said that he was offered a role on Cowell's forthcoming show The X-Factor, but turned it down because he felt that shows like that, as well as American Idol, Cowell's old program, "had run their course." Green also added that he likes his show "better."
· Other judges include Adam Levine, Christina Aguilera and Blake Shelton.
· Cee-Lo did admit that he thought American Idol has been better since adding Steven Tyler and Jennifer Lopez as judges.
CIARA ROCKS SUPAFEST
Ciara took the stage at Supafest in Brisbane, Australia over the weekend. According to ThatGrapeJuice.net, the singer performed hits like "Ride," "Promise" and "Love, Sex, Magic." Ciara's Basic Instinct album is in stores now.
DR. CONRAD MURRAY SAVES A LIFE!
Dr. Conrad Murray, who has been accused of accidentally killing Michael Jackson, helped save a life on an airplane en route to Minneapolis. According to CBSMinnesota.com, Murray was flying on a Delta flight from San Francisco to Minneapolis Sunday morning, on his way to Boston. During the flight, the pilot made an announcement calling for doctors to help a passenger in distress. Murray and another doctor responded and stabilized the passenger. When they landed in Minneapolis, paramedics checked out the passenger at the gate. Murray continued on to Boston.
KATY PERRY SCORES FOUR CHART-TOPPING HITS OF TEENAGE DREAM
Katy Perry's Teenage Dream becomes just the third album in the 18-year history of Billboard's Pop Songs chart to yield four number one hits, as "E.T." featuring Kanye West ascends to the summit. The song follows "California Gurls" featuring Snoop Dogg, the title cut and "Firework" to the top of the Nielsen BDS-based mainstream top 40 radio airplay ranking.
· The only prior albums to generate four Pop Songs chart-toppers were Justin Timberlake's "FutureSex/LoveSounds," back in 2006 and 2007, with "SexyBack," "My Love" featuring T.I., "What Goes Around…Comes Around" and "Summer Love;" and Lady Gaga's The Fame in 2009, with "Just Dance" featuring Colby O'Donis, "Poker Face," "LoveGame" and "Paparazzi."
· "E.T." marks Perry's sixth Pop Songs number one overall. She posted two toppers from her prior effort, One of the Boys, back in 2008 and 2009: "Hot N Cold" and "Waking Up in Vegas." With six chart-toppers each, Perry, Beyonce and Mariah Carey trail Rihanna, the leader with eight number ones, and Lady Gaga and P!nk, who each have seven.