From director, Ryan Hope, our Crisco Kidd Block Party fam, Ty Dolla $ign releases his new visuals for "Love U Better" featuring The Dream and Lil Wayne. Beach House 3 coming soon!
Stream "Love U Better" here: https://Atlantic.lnk.to/LoveUBetterAY
And if you wanna grab one of those exclusive 18K gold plated "Love U Better" necklaces: http://smarturl.it/LoveUBetterMerchYT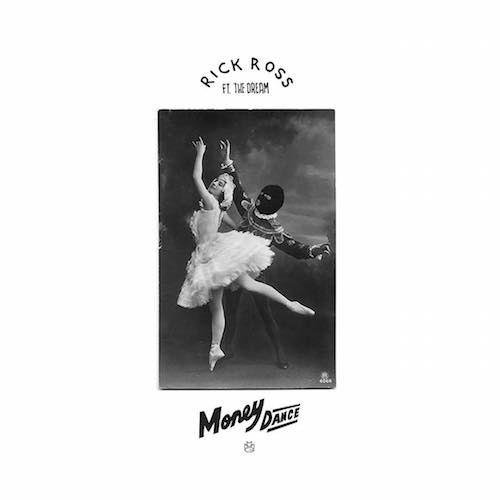 Rozay has a lot to celebrate, with his album, Black Dollar dropping this Thursday. Hear his latest offering on, "Money Dance" featuring The Dream. Produced by Jake One. Let us know what you think!

Surrounded by beautiful women, The-Dream and T.I. live out every man's fantasy in their latest video. The track will appear on Dream's forthcoming EP Crown dropping March 31. The Dream also plans on following the EP up with another project, Jewel,dropping in June.
Dayum! Viewer discretion is advised! The Dream just released the official video for "Turnt" featuring Beyonce and 2 Chainz. Just like his "P*ssy" video The Dream is not afraid to let the world see a real "Trunt" experience of a twerk vixen.
The video has no appearances by The Dream, Beyonce or 2 Chaniz. I'm sure it's not a great disappointment. Leave a comment and tell us what you think! The Dream next video is highly anticipated, "just saying!"
The-Dream releases a 4-track EP titled "Climax", which features two new tracks and two previous heard records. His album "IV Play" in stores now!
[HNHH]
Got a chance to hear some of The Dream's IV Play Album, here's one R&B fans will like, "Where Have You Been," featuring Kelly Rowland.
Here's Dream's video for the title track off his upcoming album, IV Play, dropping May 28th.
The-Dream revealed his tracklist for IV Play featuring Jay-Z, Beyonce, Big Sean, 2 Chainz, Kelly Rowland and more. Check it out.
Tracklist
1. High Art (Feat. Jay-Z)
2. IV Play
3. Equestrain
4. Pussy (Feat. Big Sean & Pusha T)
5. Turnt (Feat. Beyonce & 2 Chainz)
6. Where Have You Been (Feat. Kelly Rowland)
7. Too Early (Feat. Gary Clark Jr.)
8. Michael
9. Loving You/Crazy
10. New Orleans
11. Self-Conscious
12. Holy Love
13. Outro
14. Slow It Down (Feat. Fabolous)
15. Divine
16. Y'All
17. Tron
18. Psycho
Pre-order your copy on iTunes.