Premiered by Usher during last night's iHeartRadio Awards, JT lends his soulful voice to the late MJ's new single. Produced by Timbaland, the track was penned by Michael and Paul Anka in 1983. Michael Jackson's posthumous album Xscape drops May 1
Happy Birthday to the King of Pop, Michael Jackson! In celebration of what would have been MJ's 55th birthday, here's the Crisco Kidd Block Party's own, DJ Rockwell's Tribute Mix. Enjoy!
Over the weekend, Justin Bieber's pet monkey was quarantined in Germany and Michael Jackson's mother Katherine and family is suing AEG for $40 billion, for their hiring of Dr. Conrad Murray (the doctor held responsible for MJ's death).
WOMAN GETS DRAKE'S NAME TATTOOED TO HER HEAD
In Drake's song "Free Spirit" with Rick Ross, he says on the hook: "Tat my name on you so I know it's real." According to MTV.com, a fan has done just that and showed her devotion to Drizzy by getting a tattoo of the rapper's name on her forehead. Kevin Campbell, the tattoo artist responsible for the ink, told Vibe magazine that the young lady wasn't drunk and "really psyched and was pretty adamant about putting it on her forehead." He adds, "She acted as if she had planned it out for a while; though I'm not really sure how much extended coherent thought could actually go into getting such a stupid tattoo on your forehead."
AND…
DRAKE ANNOUNCES CLUB PARADISE TOUR
According to his official website, Drake has released the dates for his upcoming Club Paradise tour, which will travel to cities in the U-S and Europe. The highly anticipated trek will begin next year on February 14th in Miami and wraps on March 11th in San Diego only to begin in Dublin, Ireland on March 24th. Be sure to pick up his latest Take Care LP – here's the full U-S stops:
The tickets for the European dates will be available December 16th onwards on Live Nation.
2012 The Club Paradise Tour North American Dates:
2/14/2012 – Miami, FL Bank United Center
2/15/2012 – Gainesville, FL Stephen C. O'Connell Center
2/17/2012 – Nashville, TN Bridgestone Arena
2/18/2012 – Columbus, OH Schottenstein Center
2/21/2012 – Columbia, SC Colonial Life Arena
2/22/2012 – Lexington, KY Rupp Arena
2/24/2012 – Tallahassee, FL Tallahassee-Leon County Civic Center
2/25/2012 – New Orleans, LA UNO Lakefront Arena
2/27/2012 – Austin, TX Frank Erwin Center
2/28/2012 – Oklahoma City, OK Chesapeake Energy Arena
3/01/2012 – Kansas City, MO Sprint Center
3/02/2012 – Arlington, TX College Park Center
3/04/2012 – Tuscon, AZ Tucson Arena
3/05/2012 – Los Angeles, CA Galen Center
3/08/2012 – Fresno, CA Save Mart Center
3/10/2012 – San Jose, CA Event Center
3/11/2012 – San Diego, CA Viejas Arena
T.I. TO DROP NEW MIXTAPE
In case you missed it, T.I. has announced that he will release a mixtape on New Year's Day. The rapper wrote on Twitter, "Breaking News! Its official…I'm puttin out a mixtape midnight Jan.1 2012 called #F**kdacityup. Wanna be the 1st thing yall hear next year," he wrote. "When da ball drop…We drop!!!! Out with da old, in with da TRUE!!!! A-town….Weeee Baaaaaack!!!!!" In related Tip news, the rap star's upcoming eighth album Troubleman is due next year.
NEW ACTS ADDED TO VH1 DIVAS
We've just learned Anita Baker, Mavis Staples, Wanda Jackson and Ledisi have just been added to the list of performers for this year's VH1 Divas. In addition, Dolly Parton, Queen Latifah, Terrence Howard, Nas, Common and La La Anthony are all expected to present at the ceremony, which is paying tribute to great cities of soul including Chicago, Detroit, London, Memphis and Philadelphia. Taking place inside New York City's Hammerstein Ballroom, be sure to tune in when VH1 Divas airs Monday, December 19th at 9 PM/8c on VH1.
The headlining "divas" were announced earlier and includes Mary J. Blige, Kelly Clarkson, Florence + The Machine, Jennifer Hudson, Jessie J. and Jill Scott. Previously announced performers include: Chaka Khan, Erykah Badu, Sharon Jones & the Dap-Kings, Boyz II Men, Estelle, Marsha Ambrosius and Travie McCoy.
ALICIA KEYS SAYS HER ALBUM IS ALMOST DONE
If you've followed Alicia Keys on Twitter recently you'd know that she's currently recording her fifth studio album. Wanna know how many tracks she's competed so far? During a recent interview on GMA, the singer said of the upcoming disc, "I think we got a couple more months and we're ready to fly," she said. "You deserve the best and I want to give you the best, so when you hear this music you're blown away, like you're filled." The follow-up to 2009's Element Of Freedom is slated to arrive early next year.
SNOOP DOGG SHARES BLUNT IN CONCERT?
According to TMZ, Snoop Dogg gave one fan the experience of a lifetime during a concert in Atlanta this past weekend. The rapper lit a massive "blunt-type object" and passed in to an unidentified concert-goer who joined in on the fun. In related news, the soundtrack to Snoop's stoner-comedy with Wiz Khalifa, Mac and Devin Go to High School, is out in stores now!
BET TO HONOR MARIAH CAREY
According to BET.com, Mariah Carey's contribution to music is scheduled to be celebrated during the fourth annual BET Honors Award Ceremony. The diva is being recognized with the Entertainer award for her tremendous impact to black music and the culture. She reportedly joined previous recipients Alicia Keys and Jamie Foxx. We'll keep you posted with more details for the BET Honors 2012.
MYSTIKAL REACTS TO SINGING TO YOUNG MONEY
In a press release, Mystikal issued a statement about his recently deal with Cash Money Records. Similar to Busta Rhymes, the rapper is excited about the new partnership. He stated, "It has been a truly long time since I have felt like a rapper and with this signing, and partnership, Birdman and Slim have given me my life as a rapper back. I am ready to go. I am going to put my red Superman drawers, cape and boots on and go! This is a huge moment for me and I am truly excited to be with Cash Money Records." Lead by his first single, "Original" featuring Lil Wayne, Mystikal's next album is expected for a spring 2012 release.
FANTASIA WELCOMES BABY BOY!
According Vibe, Fantasia has reportedly delivery a healthy baby boy at a North Carolina hospital on Tuesday morning. The bundle of joy marks her first child together with her and partner Antwaun Cook, who was allegedly married when they first started dating. The singer has told People.com, "I feel so blessed that my son Dallas Xavier was born healthy, and is a wonderful new addition to our family," she said. "I thank all my fans for their well wishes and continued support." The bundle of joy weighed at 7 lbs., 9 oz. and 21 inches long. Dallas marks her first child together with her and partner Antwaun Cook, who was allegedly married when they first started dating.
The baby join big sister Zion Quari Barrino, 10.
MICHAEL JACKSON AUCTION
According to JuliensAuctions.com, personal items from the L-A home where Michael Jackson died in are being auctioned off. The items up for auction include messages from his children, a carved dining table and a Victorian grand piano and more. Other items include an ornate bedroom mirror, on which the late singer wrote: "Train perfection March, April full out May," in the build up to his planned London comeback gigs, and a shower bench on which Jackson drew a series of stick figures. Contrary to rumors, the bed in which the singer died in will not be included in the sale.
The auction begins Saturday. For more information go to http://www.juliensauctions.com/.
JANELLE MONAE READIES TWO NEW ALBUMS
According to SingersRoom.com, Janelle Monae has big plans for the New Year. Fans can expect the singer to release two new albums which she revealed has "84.799 percent of the writing is done." As for when the "Tightrope" entertainer will drop the projects, Monae stated, "I will release them according to my soul clock; so I reserve the right to change that. But I will try to stick to the scheduled release dates, which I know but can't say." We'll keep you posted.
FLO RIDA IS BACK ON TRACK AFTER DUI
TMZ is reporting that Flo Rida got off lightly from prosecutors for his DUI case. The rapper was busted in Miami Beach back in June on suspicion of DUI, according to Police his blood alcohol level was twice the legal limit. Flo Rida's attorney got the judge to send Flo to a first-time offenders program instead of jail. The program, called Back on Track, requires for Flo Rida to complete substance abuse classes, counseling, community service and drug testing. If Flo completes all of the requirements, prosecutors will know the DUI charge down to the lesser charge of reckless driving.
ODD FUTURE, WU-TANG READY PAID DUES FEST
According to HipHopDX.com, Wu-Tang Clan and Odd Future have just been announced as performers for the 7th annual Paid Dues Festival. Taking place on April 7, 2012, concert-goers can expect to see over 20 acts for the event which will be held at the NOS Events Center in San Bernardino, California. If you want to attend, passed for the show go on sale to the general public on Saturday, December 17th at 10 AM.
JAY-Z REACTS TO J COLE GRAMMY NOMINATION
Following the news that J.Cole was nominated for Best New Artist for the 2012 GRAMMY Awards, his boss, Jay-Z, told MTV News how he feels about it. Hova said of his Roc Nation artist, "I think it's great for him, because I'm sure it's a dream of his. We grew up seeing Michael Jackson, and I'm sure he grew up seeing whatever moment stuck in his mind, so I know it's great for him to do that," he said. "I think he's already won Best New Artist, to me. His journey is what I'm really excited about." Be sure to pick up the rap rookie's debut today.
CELEBRATE NEW YEARS WITH CHRIS BROWN!
2011 has been a big year for Chris Brown. So it makes sense that the crooner is looking to have one last bash before the year is completed. He is scheduled to host New Year's Eve celebration at PURE Nightclub at Caesars Palace in Las Vegas. If you'd like to attend, tickets are priced at $150 each – visit his official website to learn more.
LIL WAYNE'S TOUR GROSSES 47-MILLION
According to his official website, Lil Wayne's I Am Still Music tour has reportedly become one of the most successful tours of 2011. The trek, which stretch along North America, Africa and Australia, has grossed 47-million dollars. His manager, Cortez Bryant, said in a statement, "The tour exceeded our own expectations. The amount of tickets he sold in both primary and secondary markets across the country was phenomenal and we are now focusing on the expansion of his global success." The outing was designed to further support his latest album, Tha Carter IV, which is out now.
WALE TEAMS UP WITH THE WIZARDS FOR NBA EVENT
Wale will perform a free show in Washington D.C. on Saturday. The Maryland native is helping the Washington Wizards kick off their 2012 season with Fan Fest, on Saturday night. The event will feature face painters, balloon artists, magicians and much more. Free popcorn and soda will be provided to all courtesy of the Washington Wizards and the event will include autographed items for fans. The first five-thousand fans in attendance will receive a souvenir credential. Fan Fest takes place on Saturday night at 6 PM Eastern and is free and open to the public.
Wale attended Quince Orchard High School in Gaithersburg, Maryland.
Wale released the following statement: "I am an avid sports fan who is very passionate about our DC teams and to be officially involved with the Wizards is a blessing. I am overjoyed that our team is returning to the court and can't wait to see them compete this season. Fan Fest will be a great opportunity to get our fans excited about this team and this season. I am confident that Ted Leonsis, myself and the entire Wizards organization can create something special for this event that will set that tone for more great things to come this year." #TeamAmbition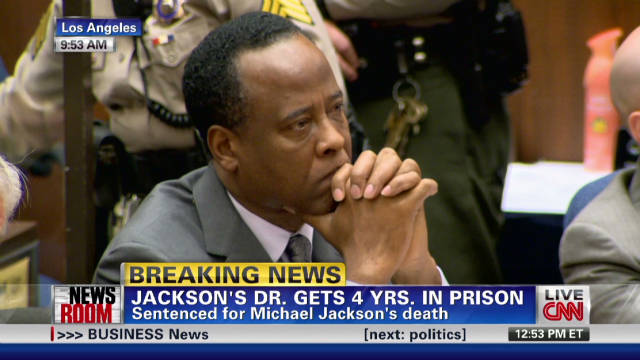 A judge has given Doctor Conrad Murray the maximum sentence, of four years in prison, for his conviction in the involuntary manslaughter of Michael Jackson. However, a new law in California, will actually prevent Murray from serving time in prison.  Instead, he'll end up staying in the Los Angeles County Jail for, at most, only two years of his sentence. Judge Michael Pastor also ruled that Conrad must pay an 800 dollar fine. Head to TMZ.com for more.
·       Do you think Murray deserved four years?
·       Do you think Murray deserves to only serve half of his sentence in a jail cell?
ODD FUTURE ANNOUNCE NEW ALBUM
According to MTV, Odd Future has announced that fans can expect their debut album, Purple Naked Ladies, to be released next month. Now that he rap group secured a distribution deal with Sony Red, their long-awaited offering will arrive digitally on December 20th with the physical copy hitting stores on January 12th. Check out the tracklist:
1. Violet Nude Women
2. They Say/Shangrila (ft. Tay Walker)
3. She Dgaf
4. Cunt
5. Cocaine/Tevie (ft. Left Brain)
6. Ode to a Dream (ft Kilo Kish & Coco O.)
7. Gurl (ft. Pyramid Vritra).
8. Love Song -1
9. Lincoln (ft. Mike G & Left Brain)
10. Web of Me
11. She Knows
12. Fastlane
13. Visions (ft. Coco O.)
14. The Garden
JAY-Z TO APPEAR ON RIHANNA'S TALK THAT TALK
According to Rap-Up.com, Rihanna's highly anticipated album, Talk That Talk, will include a guest feature from the one and only Jay-Z. Stargate, who has contributed and produced on the project, revealed that Hov will appear on the title track on Ri Ri's sixth effort. He described "Talk That Talk" as a "mid-tempo banger with hard drums, dirty synths, and Rihanna and Jay at their best. We are very happy with the song and Jay's verse is crazy—same with Rihanna's part." Be sure to grab the LP when it drops on November 21st.
MONICA TO GET HONORED BY ASCAP
According to her official fansite, Monica is scheduled to be honored by ASCAP (American Society of Composers, Authors and Publishers) tonight (11/9) in New York City. The singer is being recognized for her contributions to music and will be joined by Janelle Monae. It's part of the annual Women Behind the Music Series, which in previous years honored Kelly Rowland, Melanie Fiona and others. In related news, Monica has announced that her upcoming album, New Life, will arrive on February 21st.
LIL WAYNE, DRAKE SCRAP JOINT ALBUM PLANS
Fans who were looking forward to Drake and Lil Wayne's joint album will be sad to know that the Young Money stars have scrapped the project entirely. Drake tells XXLMag.com that the decision had a lot to do with Kanye West and Jay-Z's Watch The Throne offering. Drizzy explained, "Me and Wayne scrapped the idea of a collaboration album. We just agreed that it would be looked upon as… It would be sort of this competition [with Watch The Throne]." Drake added, "It would get caught in this whirlwind of hype. [Wayne] agreed. We just said, 'If we do it, we'll do it down the line. But right now is not the time.'"
JEEZY ALREADY BEGINS NEXT ALBUM?
Young Jeezy is slated to release his oft-delayed TM103: Hustlerz Ambition LP on December 20th, but this is not stopping the rap star from recording material for the follow-up. According to XXLMag.com, the rapper spilled, "I'm working now man. I guarantee it won't be no wait like that no more. I'm in tip top shape. I'm feeling good. I'm just gonna go in."
· His upcoming disc includes guest spots from Ne-Yo, Fabolous, Jadakiss, Jay-z and Andre 3000.
PRE-ORDER BEYONCE'S ELEMENTS OF 4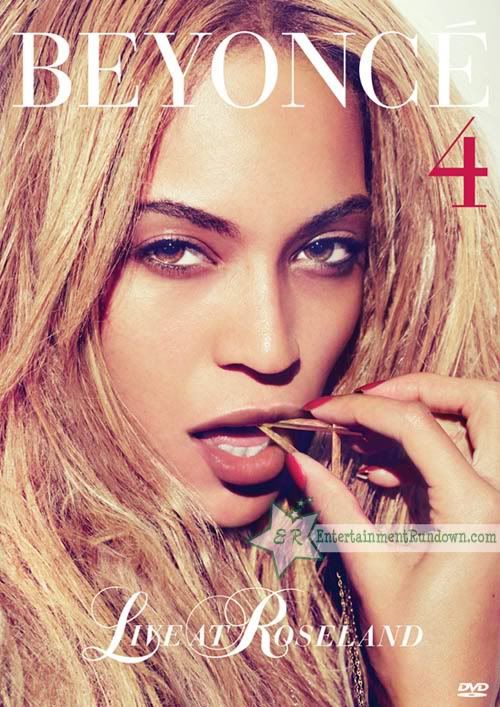 According to her official Facebook page, Beyonce wants fans everywhere to know that you can now pre-order her upcoming concert DVD, Live at Roseland: Elements of 4. The two disc set, which includes a video anthology, will be available to purchase on November 29th. If you want to pre-order it, CLICK HERE!
USHER BEGINS NEXT LP WITH RICO LOVE
According to SingersRoom.com, fans should expect big things from Usher's next studio effort. One of the songwriters for the disc, Rico Love, shared that the singer is "experimenting with different sounds." Love added, "My job is to make sure it stays classic. I don't feel like Usher is just a Top 40 artist or just an R&B artist or just a rhythmic artist. I gotta make records that connect to all formats." In addition, his seventh effort will include contributions from Jim Jonsin, Pharrell Williams, Miguel and Diplo.
50 CENT REACTS TO MJ VERDICT
Following the news that Dr. Conrad Murray was found guilty of involuntary manslaughter in the Michael Jackson case, 50 Cent shared how he felt about the conviction. While on the red carpet at the Immortals film premiere, Curtis stated, "I think justice was served in that situation," adding, "I understand the process of when an artist becomes really, really successful, and Michael Jackson was probably the epitome of that lifestyle. I can see people following the regimen of doing what Mike says to do. But they should still follow medical standards and practices." Murray is due back in court towards the end of the month. We'll keep you posted on further details.
· Janet Jackson reacted to the news by tweeting, "Justice was good today."
SEAN KINGSTON ADDED TO LATIN GRAMMY PERFORMERS
Sean Kingston has been added as a performer at next week's 12th Annual Latin GRAMMY Awards. He joins Pitbull and Marc Anthony, Shakira, Demi Lovato, and Romeo Santos and Usher, who will make their debut TV performance together. The Latin GRAMMY Awards air live tomorrow night (11/10) from the Mandalay Bay Events Center in Las Vegas on the Univision Network at 8 PM Eastern.
Dr. Conrad Murray has been found guilty in the involuntary manslaughter of Michael Jackson. Earlier today, the jury announced they'd reached a decision and the verdict was read out at 1 PM Pacific Time. The jury, made up of seven men and five women, have only been deliberating since Friday.  Dr. Murray was accused of causing the King of Pop's death on June 25th, 2009 after allegedly administering an overdose of of the drug Propofol. Dr. Murray looked nauseous and nervous as the verdict was read out and remained stone-faced the entire time. The judge called the cardiologist a "public safety hazard" and refused to let him free on bail while he waits for sentencing, which will take place on November 29th. That day, he will face anywhere from probation to four years behind bars.
CHRIS BROWN AND KELLY ROWLAND DATING?
Kelly Rowland was supporting Chris Brown on his F.A.M.E. Tour and things might have gotten a little spicy between the two artists. A source tells InTouch Magazine that, although Kelly was a little worried about the age gap, she could not resist Chris' charm after the lap dance he gave her on tour. Chris' rep says the two are only friends.
BEYONCÉ READIES NEW "PARTY" VIDEO
Beyoncé teamed up with J. Cole for her new video for "Party." According to Rap-Up.com, the video should arrive sometime this week. The colorful clip for the Kanye West-produced song is a backyard bash that features a cameo from Bey's sister, Solage, who rocks the turntables for the soiree.
· Beyonce's 4 album has sold over 848-thousand copies to date.
DRAKE COLLABORATES WITH THE WEEKND ON FOUR TRACKS
Drake has teamed up with Toronto outfit The Weeknd for his upcoming album, Take Care. In an interview with MTV News, Drizzy says Weeknd's Abel Tesfaye worked on four songs off the new record. The rapper goes on to say, "He's like a writer, collaborator on four songs on my album, which I am very proud of…I usually don't branch out writing-wise working with other people. I usually write all my own stuff, but we get it. We try to tap into the same emotions because we're from the same city." Take Care is set to come out on November 15th.
ODD FUTURE WANTS TO COLLABORATE WITH LIL WAYNE
Lil Wayne says he's a fan of Odd Future. The rap superstar told MTV News, "I just rock with 'em…I'm just real cool with the homies. Shouts out, Tyler." Tyler, the Creator says the respect is mutual and that he'd like to work with Weezy. The Odd Future leader says he has a beat he'd like to get Wayne on, but says he's too scared to ask him to collaborate.
MONICA RELEASES EMOTIONAL VIDEO
Monica has released an emotional video for "Until It's Gone," the first single off her upcoming album, New Life. The video stars Malinda Williams, who confronts her husband, played by Brian White, about his cheating. Monica plays White's friend who helps put things in perspective at a hospital as the wait for news about his wife, who was injured in an accident. Check out the video at Monica.com now.
RIHANNA DROPS A GRAND IN PARISIAN SEX SHOP
According to TheSun.com, Rihanna dropped over one-thousand dollars at a sex shop in Paris. The singer left the store with toys, handcuffs, scented candles and lingerie. Rihanna apparently spent over the equivalent of 15-hundred dollars in just five minutes and left the story with a smile on her face.
JIM JONES ATTACKED WITH METAL PIPE BY THREE ARMED MEN!
Rapper Jim Jones was walking the streets of Harlem alone when he was approached by three anonymous men. The men brutally attacked him, with one of them using a metal pipe. Jim continued to defend himself throughout the attack, until one of the attackers pulled out a gun. Jones fled the scene and ended up back at his studio without serious injury. He is happy he made it out alive and he does not plan on walking the streets of Harlem alone ever again.
T-PAIN DROPS VISUAL TO LATEST LEAK
T-Pain has dropped the visual for "Nothin," the latest leak off of his upcoming album. The video is filled with fancy cars and a whole lot of dancing. T-Pain releases his new album, Revolver, on December 6th.
SOULJA BOY DYES HAIR BLONDE!
Soulja Boy seems confidently pleased with his new hair color. The rapper posed for a picture with a fan shortly after having his hair dyed. He even changed his Twitter background to a picture of his blonde hair to show the world his new do. Chris Brown went blonde for some time and so did Wiz Khalifa so it seems like blonde is the way to go this year.
MICHAEL JACKSON MAKES THE MOST OF ALL DECEASED CELEBRITIES
Billboard reports that Michael Jackson is the top-earning deceased celebrity. The King of Pop tops Forbes' annual list of high-earning artists who have passed away. Jackson reportedly earned 170-million dollars in the past year. Elvis came in second with 55 million. Late Beatles John Lennon and George Harrison also made the list.
JAY-Z ISSUES LIMITED EDITION VINYL
According to his label, Jay-Z has decided to release a limited-edition blue vinyl to commemorate the 10th anniversary of the release of his classic album, The Blueprint. The collector's must-have will be available exclusively via Jay-Z.Fanfire.com now. Hurry, there are only 2011 copies being released!
PUSHA T ISSUES NEW TRACKLISTING
According to Rap-Up.com, Pusha T has unleashed the official tracklisting for his upcoming album, Fear of God II: Let Us Pray. The 12-track project, which will include contributions from 50 Cent, Rick Ross, Pharrell, Kanye West, Young Jeezy and Tyler, the Creator, will be available on November 8th via Yeezy's G.O.O.D. Music label. In addition, fans can download the lead single, "My God," on iTunes now.
Here's who made the cut:
1. Changing of the Guards feat. Diddy
2. Amen feat. Kanye West and Young Jeezy
3. Trouble on My Mind feat. Tyler, The Creator
4. What Dreams Are Made Of
5. Body Work feat. Juicy J, Meek Mill, and French Montana
6. Everything That Glitters feat. French Montana
7. So Obvious
8. Feeling Myself feat. Kevin Cossom
9. Raid feat. 50 Cent and Pharrell
10. My God
11. I Still Wanna feat. Rick Ross and Ab Liva
12. Alone in Vegas
RIHANNA MAKES BILLBOARD HISTORY
According to Bilboard.com, Rihanna's newest single, "We Found Love," has helped the singer break a record held by Madonna. Ri Ri now holds the record for having 20 Billboard Hot 100 top 10 singles in the shortest amount of time. While it took the "Material Girl" six years and nine months to score 20 hit songs, it only took Rihanna six years and four months to accomplish the feat. Further, Rihanna is inching closer to taking another record that is currently held by Madge – she has 37 top 10 singles to date.
NICKI MINAJ JUMPS ON WILLOW'S NEW SINGLE
We previously reported that Willow Smith tweeted about dropping a new single, and boy did she deliver. The "Whip My Hair" singer just released her newest single, "Fireball," which includes guest verses from Nicki Minaj. Head to Willow's official fansite to hear the teen anthem now!
BEYONCE CONGRATULATES J. COLE
If having Jay-Z congratulate him on his success of his debut album wasn't enough, J. Cole also received high praises from Beyonce. The rapper bragged during a recent interview that Bey emailed him congrats for his latest project, Cole World: The Sideline Story, being the number one effort in the country. The disc amasses sales over 218-thousand in just seven days. Be sure to grab the disc today!
TUPAC'S FAMILY NEVER WANT SEX TAPE TO COME OUT
Tupac's family says the sex tape featuring the rapper that recently surfaced will never see the light of day. According to TMZ, Tupac's mother, Afeni Shakur, stated, "Get the legal team ready because we will not allow someone to put it out." Two rival pornography companies have put in bids for the tape, which features the late rapper receiving oral sex from a woman at a party.
MARIAH CAREY TEAMS UP WITH JUSTIN BIEBER FOR CHRISTMAS ALBUM
Mariah Carey will be featured on Justin Bieber's upcoming Christmas album, Under the Mistletoe. The two will team up for her classic Christmas tune, "All I Want for Christmas is You." Carey confirmed the collaboration saying, "I am very excited about it. I think a lot of you are very surprised about it, and you're going to be even more surprised when you hear it, the song sounds great." Under the Mistletoe is due out next month.
THE BLACK EYED PEAS PULL OUT OF MJ TRIBUTE
According to The Associated Press, the Black Eyed Peas have pulled out of this week's Michael Jackson tribute concert in Wales. Organizers say the band has withdrawn due to "unavoidable circumstances." The Michael Forever concert will boast performances from Christina Aguilera, Smokey Robinson, Gladys Knight, Leona Lewis and Cee-Lo Green and takes place Saturday night at Cardiff's Millennium Stadium in Wales.
PRESIDENT OBAMA "INTIMIDATED" BY LADY GAGA
Barack Obama may be the leader of the free world, but even he gets a little intimidated when meeting Lady Gaga. The President of the United States admitted as much this past weekend, when, during his address at the annual Human Rights Campaign gala in Washington, D.C., he joked that meeting Lady Gaga was "intimidating." According to ABC News, Obama said, "She was wearing 16-inch heels. She was 8 feet tall. It was a little intimidating." Gaga and Obama met late last month at a Silicon Valley fundraiser held at the home of Facebook Chief Operating Officer Sheryl Sandberg. Gaga used the opportunity to make good on a Twitter vow she'd posted in reaction to the suicide of bullied teen Jamey Rodemeyer, asking the president what his administration planned on doing to stop bullying. At the Human Rights gala, Obama joked with the crowd, which included gay and lesbian advocates, saying, "I held some productive bilateral talks with your leader." The remark reportedly drew laughter and applause.
CONRAD MURRAY TRAIL UPDATE:
On Wednesday, the jury at the involuntary manslaughter trial of Michael Jackson's personal physician Conrad Murray heard first hand from the former pop star. In one of the most anticipated days of the trial, personal conversations between Murray and Jackson, recorded on Murray's phone, were played for the court. In the recording, Jackson talks to Murray about his grand plans for the This Is It shows, including raising enough money to start the Michael Jackson Children's Hospital. He said in the recordings, "I love them because I didn't have a childhood. I had no childhood. I feel their pain. I feel their hurt." When Jackson goes silent for 13 seconds, Murray asks, "Are you OK?" Jackson's response: "I am asleep." Murray has pleaded not guilty to the charge of involuntary manslaughter.
NICK ASHFORD PASSES AWAY
According to the New York Times, Nick Ashford from Motown songwriting duo Ashford & Simpson passed away on Monday at a New York Hospital after a battle with throat cancer. He was only 70 years old. We'll keep you posted with funeral arrangements.
· Nick and his wife, Valerie Simpson, were known for duets including "Solid," "You're All I Need (To Get By)" and "Ain't No Mountain High Enough."
TWITTER REACTIONS TO NICK ASHFORD'S DEATH
· Alicia Keys tweeted, "I'm so sad that he's gone…..So many of the greatest are going to a greater place….what a legacy of infectious music… man!"
· Lenny Kravitz wrote, "Left rehearsal. Heard Nick Ashford passed. A legend. My heart goes out to Valerie. My Lord, ain't no mountain high enough. Solid as a rock."
· Ashanti wrote, "R.I.P Nick Ashford one of the most Soulful & Amazing Singer/Songwriters Timeless Classic Music. Many Prayers & Blessings to his Family."
· Russell Simmons tweeted, "R.I.P. Nick Ashford has left his body Most cannot see his everlasting spirit, but the eyes behind the eyes remain w/us."
· MC Hammer wrote: "Nick Ashford (RIP) your songs and melodies touched millions of lives and will never fade. We #Salute your Life."
WATCH THE THRONE SINGLES ANNOUNCED
Wanna know what the next singles off Jay-Z and Kanye West's Watch the Throne are? It looks like the next songs to receive the single treatment off their collaborative effort will be the Hit-Boy produced banger "N*ggas In Paris" as well as "Why I Love You" featuring Mr. Hudson. Fans can expect both tracks to impact radio on September 13th.
ROBIN THICKE LEAKS "I'M AN ANIMAL"
Just when we were starting to wonder what Robin Thicke has been up to, the singer just issued a new song called "I'm An Animal." The track is likely to appear on his fifth studio album, which will arrive early next year. Perfect timing, as the crooner just performed at Kim Kardashian's much-hyped and soon-to-be-televised wedding. Head to his official fansite to hear the tune now!
· The singer reportedly performed "Lost Without You," "Angel" and "Still In Love" at the reality star's ceremony.
CLICK HERE TO PREVIEW AND DOWNLOAD!
SCARFACE RELEASED FROM JAIL
According to XXLMag.com, Scarface has been released from Harris County Jail in Texas after serving nearly a year in prison. The rapper was being held for failing to pay child support in four separate child support cases. A rep said in a statement, "Face is home and he's already busy working on releasing new material. It's not going to take him long to fall right back into the swing of things."
· In related news, Scarface is currently working on his 12th album, The Habit.
LAURYN HILL TALKS RECORDING MISEDUCATION LP 
During an interview with Reebok Classics, Lauryn Hill spoke of recording her classic debut album, The Miseducation of Lauryn Hill. The singer, who is headlining this year's Rock the Bells 2011 Festival, said of the disc, "I think we understood that it was going to be landmark, but I didn't understand to what degree other people would be really impacted by what was done," she said. "I was really trying to express myself. Like I say all the time, I make music not necessarily for selfish reasons, but I make the music that I want to hear. And when you find out that other people want to hear that too, how could you not be excited about that?" The singer is said to be working on new material, which will mark her first album in over in 13 years.
JAY-Z, BEYONCE NAMED ON HIGHEST PAID COUPLE LIST
According to Forbes.com, Jay-Z and Beyonce appear on the newly released World's Highest-Paid Celebrity Couples list. The power couple took second place after earning an impressive 72-million combined, only to be beat out by NFL/supermodel couple, Gisele Bundchen and Tom Brady, who raked in 76-million. Interestingly enough, no other music couples are featured on the list. Visit Forbes.com to see which famous faces made the cut.
· Angelina Jolie and Brad Pitt came in third on with a combined income of 50-million dollars.
Q-TIP ANNOUNCES MJ TRIBUTE SHOW 
According to his official website, Q-Tip has announced that he'll be hosting this year's Michael Jackson Birthday Tribute Show alongside DJ Spinna. The rapper said in a statement, "Michael Jackson was a huge influence on my music and was an inspiration to me and so many others. I want to bring people together to celebrate the man, his music and his legacy that will undoubtedly live on forever!" The event will take place at New York's Irving Plaza on Saturday at 9 PM.
· Tickets are currently available for $20.
DIDDY'S SON OFFERED SCHOLARSHIP
According to the NYPost.com, Sean "Diddy" Combs' son, Justin, has just received an athletic scholarship to attend UCLA. The cornerback also received offers from schools including Illinois, Iowa, West Virginia and Virginia. While we're happy for the mogul's kid, we're sure Puff would have been just fine paying the full tuition.
TWEET OF THE DAY: CHRIS BROWN
Following the unexpected earthquake that hit the East Coast on Tuesday afternoon, Chris Brown tweeted, "Please pray for Virginia." This prompted a Twitter user to respond back with: "Oh, God. What did you do to her?"
T.I. TO RELEASE A BOOK?
T.I. has less than a month to go before he'll be released from prison and the rapper has plans to soon release his first book. Close friend DJ Drama told HipHopDX.com that Tip has a book in the works and he's also ready to record the follow up to last year's No Mercy. Drama stated, "We talked via email about two weeks ago. He should be home in a couple of weeks; he's ready to get back to work." In terms of the direction of Tip's comeback project, the hitmaker shared that fans can "expect some good records." We'll keep you posted on when the rapper completes his sentence for probation violation.
WALE, KID CUDI WORKING ON COLLABORATION
During an interview with MTV News, Wale revealed that his reconciled relationship with Kid Cudi will lead to their first collaboration. Wale told MTV that the former rivals have "figured it all out," adding, "We went from not having s**t to having money at our disposal, so it kind of f***ed up our friendship." Fans can expect to hear the duo on a song called "Focused," which will appear on Wale's sophomore effort, Ambition. Look for the disc on November 1st.
BEYONCE CONFIRMS 4 DVD RELEASE 
According to NeonLimeLight.com, Beyonce recently confirmed that there will be a special DVD from her recent 4 Intimate Nights With Beyonce shows in New York City. The diva, who had her first four-night residency at the city's Roseland Ballroom, secretly filmed the final show. She said to the unsuspecting crowd, "You may not know this, but tonight I'm filming the show for a DVD." We will keep you posted on when she announces the date the concert film will be released.
RIHANNA DROPS NEW VIDEO
Rihanna's new video for "Cheers (Drink To That)" is out now. The singer debuted the clip on iTunes this morning. The song is the latest single off Rihanna's Loud album, which has sold over 1.4-million copies to date.
· Rihanna has just helped to launch a new flavor of Vita Coco water called Coco Tropical Fruit. The drink is a blend of coconut water, pink guava, orange, red dragon fruit and pineapple.
MJ FAN CLUBS WORKING TO CANCEL TRIBUTE CONCERT
According to Reuters, a group of Michael Jackson fan clubs across the world have banded together in an open letter to event organizers, asking for the cancellation of a Jackson tribute concert scheduled for October in Wales. The 35 fan clubs said that the event, which will include performances by Christina Aguilera, Cee Lo Green and Beyonce is "doomed to fail." The letter goes on to explain that the show is set to take place during the trial of Conrad Murray, who is accused of involuntary manslaughter in the death of Jackson back on June 25th, 2009.
· The stadium in Wales holds about 75-thousand people, but organizers have not yet said how many tickets, which range in price from around 90 to 360 dollars, have been sold or how many are still available to the public. The concert is scheduled to be broadcast around the world on paid television channels.
VMA FACTS
The Silver Flag on the Moon Man trophy is almost ten inches high and displays the MTV logo.
960-degree Zinc is poured into a ten-piece steel die to form the Moon Man.
Each award is personalized with a nickel silver plate. Each plate is etched with the MTV logo, color-filled black and engraved with the recipient's name, video, date and nominated category.
The 2006 VMAs were the first show in more than 15 years to not feature an award for Breakthrough Video.
Madonna is listed twice in a list of the MTV Top 10 VMA Openings: the 1984 "Like a Virgin" performance and her 2003 kiss with Britney Spears and Christina Aguilera.