LOS ANGELES, October 4, 2013 — Lady Gaga makes her acting debut in the upcoming movie MACHETE KILLS alongside an all-star cast featuring Danny Trejo, Michelle Rodriguez, Sofia Vergara, Amber Heard, Carlos Estevez, Antonio Banderas, Jessica Alba, Demian Bichir, Alexa Vega, Vanessa Hudgens, Cuba Gooding, Jr., William Sadler, Marko Zaror and Mel Gibson.  Check out this new trailer for MACHETE KILLS featuring a sneak preview of Lady Gaga's never-before-released song "Aura" — from her forthcoming album ARTPOP, available November 11.  To celebrate the song, MACHETE KILLS created a special lyric video featuring the entire "Aura" song that will launch Tuesday, October 8.  Stay tuned to @MacheteKills for the launch of the lyric video.
Ever since MTV stopped being known for music television, Youtube and other media platforms have taken over and are given credit to the discovery and launch of thousands of careers. Me and my coworkers at Q104-7 were just saying "I don't know why Youtube just doesn't hold their own awards, especially after the last VMA's." Our thoughts were heard.
It is now official, YouTube will hold its first ever Music Video Awards.
The inaugural award show will celebrate the most viewed YouTube videos over the past year based on global music-video views and shares. Nominations will be released on October 17th and a few big name artists, such as Eminem and Lady Gaga, have already been announced to perform. It only makes sense, since Eminem's video for "Love The Way You Lie" featuring Rihanna broke YouTube's single day view record by gaining over 6.6 million views in 24 hours in 2010.
"We're getting together a group of amazing artists and filmmakers to do this live — tune in to see what happens live.
The award show will feature performances from all over the globe including Moscow, Seoul, London and Brazil." says filmmaker Spike Jonze, the award show's creative director.
The LIVE award show will take place at New York City's Pier 36, Sunday November 3rd.
Em's new album, The Marshall Mathers LP II, drops November 5th.
YOUNG JEEZY, DRAKE REMAIN IN TOP 5 ON BILLBOARD CHART
Drake continues to enjoy his reign on the Billboard 200 chart as his sophomore album, Take Care, has remained at the number two spot for the second consecutive week. The disc reportedly moved an additional 42-thousand copies, bringing its total sales to over 1.2-million copies. Elsewhere, Young Jeezy's latest album, TM103: Hustlerz Ambition, has slipped to number four and raked in over 334-thousand units since being released in December.
LUPE FIASCO'S LASERS GOES GOLD
Lupe Fiasco announced on his website that his latest album, Lasers, has officially reached gold status. The rapper's effort has amassed sales over 500-thousand copies. As previously reported, Lasers was one of the few rap albums to debut at number one on the Billboard 200 chart in 2011.
SWIZZ BEATZ WORKING ON NEW MIXTAPE
Aside from raising his son with Alicia Keys, Swizz Beatz is still working on his highly anticipated third album, Haute Living. Since the LP currently has no release date, the hitmaker wrote on Twitter that fans will get new music in the form of a mixtape. The free project will surface soon and we'll keep you posted with more updates.
AND…
ALICIA KEYS UP FOR DIRECTOR'S GUILD AWARDS
According to SingersRoom.com, Alicia Keys has received a nomination for the upcoming Directors Guild of America Awards. The singer recently made her directorial debut with a movie called Lili, which was created for Lifetime's short film series on breast cancer. Keys is up for Outstanding Directorial Achievement in Movies for Television and Mini-Series category. The ceremony takes place on January 28th in Los Angeles.
BEYONCE'S BABY CALLED "SATAN" BY CHURCH VANDAL
People seem to have mixed opinions about Jay-Z and Beyonce's new baby, Blue Ivy Carter. According to TMZ, an unidentified vandal recently defaced a sign for the North Carolina Baptist church and made it read: "Beyonce had her baby. Satan is on Earth." The pastor, who claims the church was unaware of the incident, told TMZ that he received numerous complaints and removed the sign immediately.
Do you think news like this will upset Beyonce?
AND…
SOLANGE DEFENDS BEYONCE ON TWITTER
Solange recently lashed out at critics of the birth of Beyoncé and Jay-Z's daughter, Blue Ivy Carter. The singer shared on her Twitter page, "It has really gotten out of hand. I've been doing my best at keeping my mouth shut….but the ignorance is really sad and upsetting." While she feels hard to not react to false allegations, Solo said of her niece, "The most beautiful girl in the world. In love. So THIS is what Aunty-hood feels like." Photos of the couple's bundle of joy have yet to be released, we'll keep you posted.
YELAWOLF SHOOTS VIDEO WITH KID ROCK
Yelawolf has released the video for "Let's Roll," which includes an appearance from Kid Rock. While you can peep the visual via the rap rookie's fansite, be sure to pick up his Shady Records debut Radioactive, available in stores now.
JENNIFER HUDSON DENIES RUMORS OF PRECIOUS ROLE
We previously reported that Jennifer Hudson turned down the lead role in Precious due to the excessive weight gain she would have to put on. However, according to TMZ, the singer claimed that putting on extra pounds was not the reason she declined the offer. She explained, "I turned it down because I felt it was just too graphic for me at that time." Interestingly enough, Hudson told Dateline that she passed because she "would have had to be the big girl again." If you remember, Hudson agreed to put on weight to for her character in Dreamgirls and in the upcoming film, Winnie.
Do you feel Jennifer should have to explain why she turned down the role?
MARY J BLIGE RE-RELEASES "MR. WRONG" VIDEO
Rap-Up.com reports Mary J Blige has just issued a slightly altered visual to her latest single, "Mr Wrong." This time, the video includes an appearance from Drake, who raps his guest verses at the beginning of the clip. The Rico Love and Jim Jonsin-produced song is lifted from Blige's latest album, My Life II, which is out now.
RIHANNA BEATS LAGA GAGA FOR MOST VIEWS ON YOUTUBE
According to RihannaDaily.com, Rihanna has just beat out Lady Gaga for the most views on YouTube. The "We Found Love" singer, who already has more Facebook likes that Gaga, has a whopping two-million more views. In related news, Robin's latest album, Talk That Talk, currently sits at the number six position on the Billboard 200 chart and has sold over 541-thousand to date.
Ri Ri currently stands at over two-billion views!
 JUSTIN BIEBER IN THE STUDIO!
Justin Bieber entered the studio this week to begin working on his new album, Believe. His manager, Scooter Braun, took to Twitter to write that the album "is going to be ridiculous!" The 17-year-old singer recently told V magazine that he wants the album to recall Justin Timberlake's FutureSex/LoveSounds record sonically, but he noted that his lyrics would be a little more PG than the topics Timberlake covered on the effort. Bieber did take a break from recording this week to hit up the Consumer Electronics Show, which is currently under way in Las Vegas.
ARETHA, MARY, FANTASIA & MORE TO HEADLINE ESSENCE FEST
Finally! Essence has just sent a press release for the lineup for the 2012 Essence Music Festival in New Orleans. This year, the show will include main stage performances from Mary J Blige, who headlined last year, Aretha Franklin, Fantasia, Charlie Wilson, Ledisi and Keyshia Cole. The three-day festival will also feature sets from Bridget Kelly, Stephanie Mills, SWV, Dru Hill, Vivian Green, Goapele, The Stylistics, Raheem Devaughn and more. Be sure to visit EseenceMusicFestival.com to learn more.
DRAKE GOES PLATINUM WITH TAKE CARE!
Drake continues to make his haters sick as his sophomore album, Take Care, has reportedly reached platinum status. We're sure the feat means so much to the rapper, who recently told us that he took control over his career with this project. This marks Drizzy's second consecutive LP to sell over a million copies. Up next, Drake will kick off his Club Paradise tour next year on February 14th in Miami. Congrats!
J. COLE PREPARED HIMSELF FOR GRAMMY LET DOWN
Even though J. Cole was recognized in the Best New Artist category for the 2012 GRAMMY Awards, the rapper told LA Times' Pop & Hiss that he certainly didn't expect to be nominated. He shared, "I wasn't thinking people had seen what I had done, so I had already kind of prepared myself for the letdown. But it caught me off guard," he said. "It would be incredible to win. That's an understatement … since I didn't even expect to get nominated. But I'm not walking in there with the attitude that I'm the guy [to beat]." He is reportedly going up against The Band Perry, Skrillex, Nicki Minaj and Bon Iver.
His debut album Cole World: The Sideline Story opened at number one on the Billboard 200 chart.
NICKI MINAJ DROPS "STUPID HOE"
After leaking "Roman In Moscow," Nicki Minaj has released a new song called "Stupid Hoe." The fem-cee name drops Angelina Jolie and Jennifer Anniston and once again declares herself as the female Weezy. While you can download the tune via iTunes now, fans should look out for her much anticipated sophomore effort, Pink Friday: Roman Reloaded, which arrives on Valentine's Day 2012.
Are you feeling the song? Do you think Nicki has showed any growth?
UPCOMING ALBUMS TO CHECK FOR IN 2012
It's been a great year for hip hop. Aside from great projects, including Kanye West and Jay-Z's Watch The Throne and Lil Wayne's Tha Carter IV, music lovers should know that there's a nice lineup of material scheduled for 2012. Check out the highly anticipate projects for the New Year:
December 31
Waka Flocka Flame – Triple F: Friends, Fans, & Family
January 17, 2012
Juvenile – Rejuvenation
January 24, 2012
Ja Rule – Pain Is Love 2
January 30, 2012
Kid Cudi x Dot Da Genius – W Z R D
February 14, 2012
Nicki Minaj – Pink Friday: Roman Reloaded
February 21, 2012
Monica – New Life
March 2012
T.I. – Trouble Man
Chris Brown – Fortune
April 2012
Cam'Ron – Untitled
BRANDY IS INSPIRED BY FRANK OCEAN
According to BET.com, Brandy knows that the end of 2011 will bring her that much closer to releasing the follow-up to 2008's Human. The singer, who is working on her sixth studio effort, is working with Frank Ocean and says they have "great chemistry." She explains, "We both understand music in the same ways," she told BET. "To work with him on this album was great as well, and I hope I can get in [the studio] with him some more because his music is just so moving; I'm inspired by him. I think he's a great artist and he hasn't even touched on what he will touch on in the future." Led by her new song, "Silent Night," her upcoming effort will arrive in March 2012.
THE DREAM WON'T PRODUCE CIARA'S NEXT ALBUM
While many fans a wait for news surrounding Ciara's next album, we've just learned The Dream won't be contributing to the project. The hitmaker, who executive produced her Basic Instinct LP, confirmed on Twitter after someone asked if he will put his "all into it" like he has for Beyonce and Rihanna. Terius responded with, "Sorry but no I won't be on this album because my contract doesn't allow me to. I'm sure her fans are happy about that." In addition, its currently unknown when the singer's Epic Records debut will hit stores, we'll keep you posted.
Are you interested in Ciara's next album? Do you think she can make a big comeback?
T-PAIN SAYS JAY-Z MADE HIM FAMOUS
T-Pain believes in giving credit when credit is due. According to Rap-Up.com, the singer explained why he has tons of respect for Jay-Z, shortly after he released his anti-Auto-Tune anthem "D.O.A. (Death of Auto-Tune)." Teddy stated, "The crazy thing is, and a lot of people don't see it like this, but if you really look at it, he made me famous," he explained. "A lot of people see this as a bad thing, but it only made me more famous because no one knew who he was talking about. If I can be in Jay-Z's category at the end of the day, I am fantastic. I love it." In related news, his fourth album rEVOLVEr is out now.
LADY GAGA, ELTON JOHN, WILL.I.AM ON OSCAR SHORTLIST
The Oscar nominations are not officially announced until January 24th, but the short list for the Best Original Song has been released. The Academy of Motion Picture Arts and Sciences announced the 39 songs vying for the big prize at the Academy Awards next year. Two of Elton John's Gnomeo & Juliet tracks — including his Lady Gaga duet, "Hello Hello" — made the list, along with multiple tracks from The Muppets. Will.i.am's Rio track, "Hot Wings," Mary J. Blige's "The Living Proof" from The Help, and Zooey Deschanel's Winnie the Pooh track, "So Long," are all in the running. The songs will be narrowed from 39 when voters are sent three-minute clips or view the tracks at special Academy screenings and score the songs. The Academy Awards will take place on February 26th at the Kodak Theatre in Hollywood, California.
Noticeably absent from the list is Madonna, who contributed the track "Masterpiece" to her directorial effort, W.E. Reuters reports that the song, which is up for a Golden Globe, does not qualify because it's placed a minute and a half into the end credits and not as "the first music cue," per Academy rules.
NELLY TO DROP MIXTAPE FOR HOLIDAYS
Coming off a great year with his comeback album, Nelly 5.0, Nelly is reportedly working on a free project dedicated to his fans. So far the rapper has leaked a new version of Wale's "Lotus Flower Bomb" and yesterday he dropped a new song called "The Champ." Be sure to look out for his new mixtape O.E.MO which drops on Christmas eve.
APL.DE.AP GIVES BACK WITH BIG CHARITY AUCTION!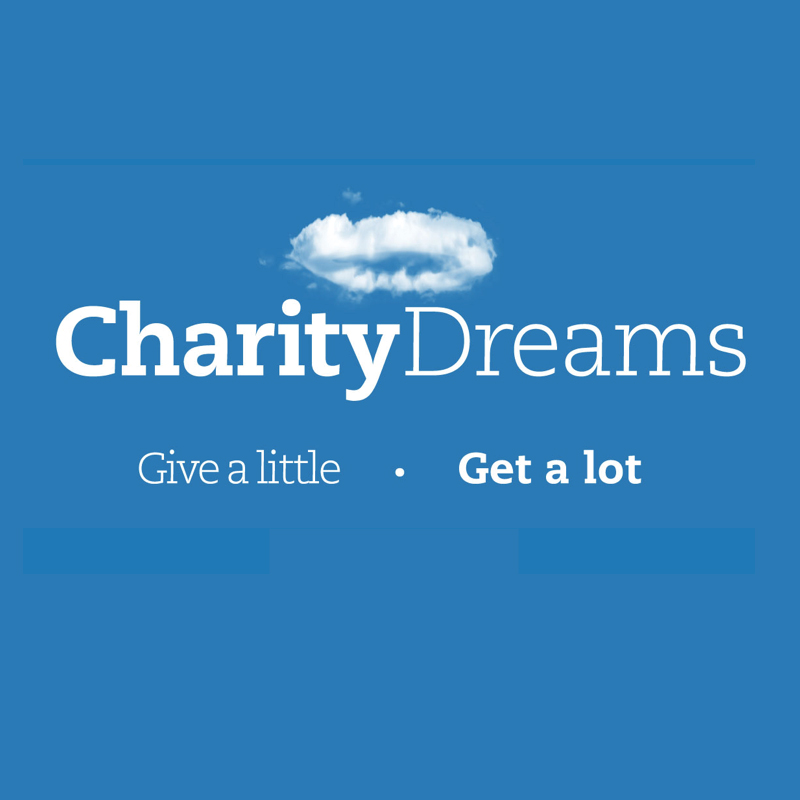 The Black Eyed Peas' apl.de.ap is using the holiday season to give back. Last week he launched the Charity Dreams auction benefiting education in his native Philippines, where he serves as an educational ambassador. Apl is getting the word out and trying to help raise money and awareness for the cause. Every bid will allow users to buy virtual books, pencils, chairs, desks and other supplies, and help build virtual classrooms in an effort to combine gaming, social networking and philanthropy. Each time a bidder finishes a virtual classroom, an actual classroom will be named for that bidder once construction is completed on the new schools. One lucky winning bidder will get a private jet flight out to Los Angeles to spend time in the studio with Apl creating a custom track in his or her honor. They will also get a 2012 collector's edition Ferrari, 250-dollars in cash and a trip to Las Vegas with 10 friends to spend New Year's Eve with Fergie while staying in the Real World penthouse suite. The initial fee to place a charity bid is 99 cents. Organizers expect the final package to go for no more than a few hundred dollars thanks to a system in which each bid increases the top price by just a fraction of a penny. Each bid will also entitle users to an app, music download or playlist curated by Apl and featuring an exclusive song or the chance to have Apl follow you on Twitter. The auction at CharityDreams.com is on now and lasts through 9 PM ET tonight.
JAY-Z, TIMBALAND HEADS TO COURT OVER "BIG PIMPIN" LAWSUIT
We previously reported Jay-Z and Timbaland were accused of allegedly sampling "Khosara, Khosara" in their hit song, "Big Pimpin.'" The children of a Bollywood composer named Baligh Hamdy filed a lawsuit and a judge recently decided that he case will go to trial. Apparently Hova's camp only secured the "economic rights" to the song to use the sample, but they did not get permission from Hamdy's children to sample, loop and rhyme over the original song. While it's unknown what damages the plaintiff is seeking, a judge wants the jury to decide if Hova profited from performing "Big Pimpin'" during his live shows.
SWIZZ BEATZ TO OPEN ART GALLERY
During an interview with Life + Times, Swizz Beatz has announced plans on opening an art gallery. The hitmaker, who enjoys painting in his spare time, revealed that the gallery will showcase work that he's collected during his international travels. He explained, "I want my gallery to be for young up and coming artists from around the world that people wouldn't easily discover," he said. "I feel like I found the new [Andy] Warhol in Japan, the new [Takashi] Murakami in Hong Kong—not to compare their work so much but as far as [their] thinking outside of the box. I found a couple of sick artists in Africa, in Mexico too." In related news, he's working on his upcoming album, Haute Living, which will drop in 2012.
PLIES FOUND LIABLE FOR SHOOTING
We previously reported Plies was facing a 10-million dollar lawsuit stemming from a 2006 shooting inside a nightclub in Gainesville, Florida. We've now learned that he rapper and his brother were found civilly liable for the incident that led to five victims getting injured moments before Pies was scheduled to perform at the venue. After the jury deliberated for eight hours, the victims were given a total of 200-thousand dollars.
His lawyer Robert A. Rush previously said in a statement, "The plaintiffs' claims against my client continue to be without merit, we look forward to having this resolved in a court of justice."
JANET JACKSON BECOMES FACE OF NUTRISYSTEM
According to her official website, Janet Jackson has announced that she's the face of the weight loss company, Nutrisystem. The singer, who previously battled with yo-yo dieting and weight gain, is expected to appear in nationwide campaign with her success story. She said in a statement, "Dieting never worked for me, counting calories never worked for me, and denying myself the foods I love never worked for me. I needed a better plan, and I found it with Nutrisystem." She said, "There are millions of women like me who want to be successful but don't have the tools to do it on their own. I hope I can help inspire them." The news comes just a few months after the icon released her latest book, True You, which is out now.
COMMON EXPLAINS WHY KANYE WAS LEFT OFF LP
During an interview with XXLMag.com, Common broke down the reason he failed to collaborate with Kanye West for his upcoming album, The Dreamer/The Believer. Since he's been a longtime friend with 'Ye, he wants everyone to know that the disc is being released on Warner Bros. He explained, "It's on my own imprint as far as Think Common, yes, but I'm still G.O.O.D. Music-affiliated. That's my family no matter what. Business-wise we just didn't do the G.O.O.D. Music thing, but 'Ye is my brother for good." You can pick up The Dreamer/The Believer on December 20th.
Common's last three albums, 2005′s Be, 2007′s Finding Forever and 2008′s Universal Mind Control, were all released via West's G.O.O.D. Music.
AND…
COMMON STREAMS ENTIRE ALBUM ONLINE
Before fans pick up Common's The Dreamer/The Believer LP, the Chicago native is allowing everyone the chance to preview the disc in its entirety. He said he's confident people will love and appreciate his ninth studio effort. The 12-track project was executive produced by No I.D. and features contributions from Nas, John Legend and poet Maya Angelou. Be sure to pick it up on Tuesday (12/20).
ASHANTI'S COMEBACK SINGLE WITH BUSTA RHYMES
Wanna know what Ashanti has been up to? The singer has just released a comeback single called "The Woman You Love" which features Busta Rhymes. According to Rap-Up.com, the song was released via Ashanti's own label Written Entertainment. In addition, you can expect her untitled fifth studio effort to drop next year.
AMY WINEHOUSE TO BE HONORED BY VH1 DIVAS CELEBRATES SOUL
Vh1 Divas Celebrates Soul will include a special tribute to Amy Winehouse. It was announced this week that Sharon Jones and the Dap-Kings, Florence Welch of Florence and the Machine and Wanda Jackson will perform songs in honor of the late British singer. This year's Divas will also pay tribute to the great cities of soul music, including Chicago, Detroit, London, Memphis and Philadelphia. Tune in to VH1 Divas Celebrates Soul to see the likes of Kelly Clarkson, Mary J Blige and more, Monday on Vh1 at 9 PM Eastern.
MADONNA SIGNS THREE ALBUM DEAL WITH INTERSCOPE RECORDS
Madonna has inked a three album deal with Interscope Records and will release her first album in five years in March. The first single from the effort "Gimme All Your Luvin," will be released the last week in January before she takes the stage at the Superbowl Halftime show on February 5th. Madonna's upcoming film W.E., which is nominated for two Golden Globe Awards, is scheduled for a wide release on February 3rd.
GUCCI TO DROP NEW MIXTAPE SOON
Now that Gucci Mane has been released from prison, he's wasting no time to put out new music. Similar to T.I.'s recent announcement, fans can expect La Flare to issue a new mixtape called Gucci Classics 2, which will arrive on or before New Year's Eve. As previously reported, Gucci just completed a six month sentence after pleading guilty to two counts of battery, two counts of reckless conduct and one of disorderly conduct.
RIHANNA SCORES SEVENTH STRAIGHT WEEK AT NUMBER ONE
According to Billboard, Rihanna matches her longest streak atop the Billboard Hot 100, as "We Found Love," featuring Calvin Harris, spends a seventh week at number one. She had previously led for seven weeks with "Umbrella," featuring Jay-Z back in 2007 and as a guest on Eminem's "Love the Way You Lie" last year. LMFAO's "Sexy and I Know It" is locked at number two for the sixth straight week and is hot on Rihanna's heels as it tops the on Digital Songs chart, selling over 149-thosuand downloads. Bruno Mars' "It Will Rain" remains at number three, while Katy Perry's "The One That Got Away" leaps five spots to number four and marks her sixth top five hit from her Teenage Dream album. Flo Rida holds at number five with "Good Feeling."
"We Found Love" also ties Adele's "Rolling in the Deep" for the longest run at the top this year. The last song to score a longer run at number one was Ke$ha's "TiK ToK," which lead the chart for nine weeks back in 2010.
LADY GAGA TOPS FEMALE EARNERS IN 2011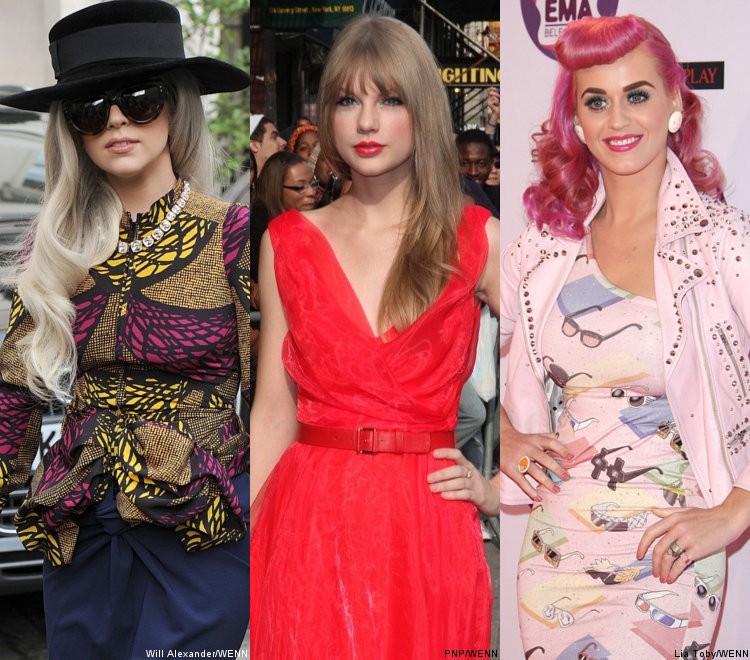 According to Forbes, Lady Gaga is music's top-earning woman in 2011. Gaga earned 90 million dollars from album sales, touring and endorsements, which doubles the estimated earnings of Taylor Swift and Katy Perry, who came in at number two and three respectively. Beyonce raked in a cool 35 million dollars to come in at number four, while Rihanna rounds out the top five with 29 million.
The numbers reflect earnings between May 2010 and 2011.
P!nk, Carrie Underwood, Celine Dion, Adele, Alicia Keys and Britney Spears round out the top ten.
Overall, U2 was Forbes' top act in music, raking in over 195 million dollars.
STUDY FINDS WE DRINK MORE WITH LOUD MUSIC!
According to a U-K study, loud music makes people drink more alcohol. NME reports that research finds that alcohol tastes sweeter when loud music is playing and the noise makes it harder for people to work out how much they are drinking. Do you drink more booze when you're at a loud concert?
ERICK SERMON STILL HOSPITALIZED AFTER HEART ATTACK
Erick Sermon is recovering at a Long Island hospital after suffering a heart attack over the weekend. AllHipHop.com reports that the rap legend's extremely high blood pressure played a part in the sudden attack. He is expected to make a full recovery and will be released later this week.
GO PICK UP DRAKE'S TAKE CARE!
Today, fans can finally purchase Drake's much anticipated album, Take Care. Anyone who bought the physical copy and checked out the credits probably noticed right away that Drizzy didn't go after numerous big name producers and the majority of the production credits were done by Noah "40" Shebib. Be sure to pick up Take Care today.
· Other producers who contributed to the album include T-Minus & Boi-1da and Just Blaze.
AND…
DRAKE FRUSTRATED WITH GRAMMYS?
Drake is a bit frustrated with the GRAMMY committee. The Young Money rapper, who is only on his second album, says he doesn't believe he'll ever win a GRAMMY. In a recent interview with HipHopBlog.com, Drizzy stated, "I've always been fascinated with the GRAMMYs, so I don't mean disrespect when I say this, but I've kind of given up on them." He continues to say, "If I ever get one, or when I get one, I'll be ecstatic; because that's a recurring dream I've had since I was a kid."
· Do you think Drake will ever win?
LUDACRIS CONFIRMS FAST 6 FILM COMING
In addition to working on his upcoming album, Ludacris revealed that he'll soon reprise his character in the Fast & Furious franchise for the sixth installment of the series. During a recent radio interview, the rapper stated, "You need to get Fast 5 on DVD and I just heard they green lit Fast 6 man, there's gonna be a Fast 6. All the Fast & Furious fans out there, I'm letting you know Fast 6 has been green lit so it's going down." It's unknown when the next Fast & Furious film will hit the big screen, but we'll keep you posted.
JENNIFER LOPEZ HAS NEW BOO?
It looks like Jennifer Lopez is officially moving on as she's been romantically linked to her backup dancer, Casper Smart. TMZ reports the 42-year-old singer was initially only flirting with the 24-year-old, but they have gotten "touchy-feely" during dance rehearsals in front of the other dancers. Her rep has yet to confirm or deny if Casper is her new beau.
DETAILS ON WIZ & SNOOP'S MOVIE, SOUNDTRACK & TOUR 
Wanna know what to expect of Snoop Dogg and Wiz Khalifa's upcoming movie? In the film, Mac & Dev Go To High School, Wiz portrays "Devin Overstreet," who is a valedictorian hopeful struggling to pen his graduation speech and realizes that his focus on school has left him with no real life experiences. Snoop portrays "Mac Johnson," a 15-year senior looking to finally graduate high school. In the span of three weeks, "'Mac' must cram four years of high school academics, while Devin must cram four years of teenage experience." Billboard.com reports there's no release date for the flick, but the official soundtrack will be available on December 13th.
· Here are the dates for Wiz and Snoop's High School Tour:
Dec. 5 – New York, N.Y. (Terminal 5)
Dec. 6 – Philadelphia, Pa. (Electric Factory)
Dec. 7 – Washington, D.C. (9:30 Club)
Dec. 10 – Atlanta, Ga. (Tabernacle)
Dec. 12 – San Francisco, Calif. (The Warfield Theatre)
Dec. 13 – Los Angeles, Calif. (The Wiltern)
JAY-Z'S OCCUPY ALL STREETS TEES STILL AVAILABLE
Hip-hop mogul Jay-Z is always one step ahead with everything he puts his hands on. This past weekend, there were reports that his Rocawear line of t-shirts Occupy All Streets were taken out of stores due to heavy controversy surrounding the line of t-shirts. However, according to RapRadar.com, the shirts weren't available because they were sold-out. Apparently the shirts were selling fast.
B.O.B RECORDS WITH ANDRE 3000
According to HipHop-N-More.com, B.o.B revealed that he scored a collaboration with Andre 3000. While little is known about the record, the Atlanta rapper stated, "I feel like it's a good chance for people to see the differences between me and Dre." He added, "For me, it's like a pass the torch moment, like passing the baton off. Now I gotta take it around the track. But man, it's a really dope song, I'm excited about it." Bobby Ray promised that the cut is one of the singles off his upcoming album, Strange Clouds. Expect his sophomore LP to drop early 2012.
· The song Bob and 3 Stacks created actually samples Drake's "Fancy."
COMMON ISSUES TRACKLIST FOR NEW LP 
While Common puts the finishing touches on his first album in three years, The Dreamer/The Believer, fans can check out the official tracklist for his ninth studio effort. Be sure to pick it up on December 20th.
1. "The Dreamer" feat. Maya Angelou
2. "Ghetto Dreams" feat. Nas
3. "Blue Sky"
4. "Sweet"
5. "Gold"
6. "Lovin' I Lost"
7. "Raw (How You Like It)"
8. "Cloth"
9. "Celebrate"
10. "Windows"
11. "The Believer" feat. John Legend
12. "Pop's Belief"
DR DRE TO TAKE A BREAK?
During an interview with The Fader, Dr Dre revealed some surprising news about wanting to take a break from music. While he isn't necessarily retiring, the hitmaker announced, "I'm gonna just wrap it up for a minute because I've been working on music for 27 years now and the longest I've ever been out of the studio in 27 years has been two weeks." He will reportedly complete two projects, one with Kendrick Lamar, before he takes a brief hiatus. Dre is looking forward to "enjoying some time with the family" and promises that he's "never gonna stop [making] music." It's unknown what this means for his oft-delayed Detox LP.
BIG SEAN TALKS FINALLY FAMOUS TOUR
Big Sean has had an incredible 2011, but one of the biggest accomplishments so far has been headlining his Finally Famous tour. Visit his official website to score passes now. Here are the remaining dates:
Nov. 16 – Pullman, WA
Nov. 17 – Seattle, WA
Nov. 18 – Portland, WA
Nov. 20 – Eugene, OR
Nov. 22 – San Francisco, CA
Nov. 23 – Santa Ana, CA
Nov. 25 – Los Angeles, CA
DMX SAYS HEAVY D INSPIRED HIM
According to ThisIs50.com, Heavy D's passing took a toll of DMX, who reportedly credits the late rapper for influencing his career. X recalled Waterbed Hev as the "first celebrity that I ever seen in my life. He's from Mount Vernon (New York). The first person from Westchester County to make it big." X added, "Before it was all these people from Brooklyn and The Bronx getting on. So, now it was somebody I could relate to. He gave me hope that it could be done." As previously reported, Heavy D was only 44 years old when he passed away last week.
NICOLE SCHERZINGER'S DEBUT ALBUM DELAYED AGAIN 
According to ThatGrapeJuice.net, Nicole Scherzinger's debut album, Killer Love, has been delayed again and will not see a U-S release until next year. The effort has been pushed back countless times but was released in the U-K earlier this year. The album was supposed to come out to on December 15th, but will now arrive sometime in 2012. In the meantime, you can see Scherzinger as a judge on The X Factor on FOX.
GAGA AND GIBSON SPLIT
After a long and fruitful creative partnership, Lady Gaga has broken ties with creative director Laurieann Gibson. On Monday, MTV News confirmed the split, which came after reports that the two women had a serious falling out. Gibson has been part of Gaga's inner circle since well before the singer became an international superstar, beginning with the choreography for the 2008 "Beautiful, Dirty, Rich" video and continuing through the soon-to-be famous steps in clips for "Just Dance," "Poker Face," "Love Game," "Paparazzi" and "Bad Romance." The pair was closely associated throughout Gaga's rise to fame, with Gibson providing the choreography and artistic input on such landmark videos as "Telephone," "Alejandro" and "Born This Way." Gibson also co-directed the Gaga videos for "Judas" and "Yoü and I" but the women reportedly clashed on the set of the former, with Gibson expressing discomfort with the religious imagery in the clip.
· Lady Gaga took to Twitter to promote her performance on the U-K version of The X Factor over the weekend, writing: "I performed 'Marry The Night' last night on X Factor. So fun! Please Watch here: bit.ly/uM5wSx ThankYou UK Monsters for all your love!"