Based on the #1 New York Times best-selling book of the same name, HEAVEN IS FOR REAL brings to the screen the true story of a small-town father who must find the courage and conviction to share his son's extraordinary, life-changing experience with the world.

The film stars Academy Award® nominee and Emmy® award winning actor Greg Kinnear as Todd Burpo and co-stars Kelly Reilly as Sonja Burpo, the real-life couple whose son Colton (newcomer Connor Corum) claims to have visited Heaven during a near death experience. Colton recounts the details of his amazing journey with childlike innocence and speaks matter-of-factly about things that happened before his birth … things he couldn't possibly know. Todd and his family are then challenged to examine the meaning from this remarkable event.
CHECK IT OUT MOVIE FANS! LOS ANGELES screening passes for HEAVEN IS FOR REAL.
Enter the HEAVEN IS FOR REAL screening giveaway by doing the following…
- – – – – – – – -
EMAIL me your FIRST & LAST NAME to mikethemovieguy@gmail.com
(Email Subject: Heaven is for Real / Los Angeles)
- – – – – – – -
HEAVEN IS FOR REAL
Monday, April 14
7PM
Regal LA Live
1000 W Olympic Blvd
Los Angeles, CA 90015
- – – -
Seating is first come, first serve so arrive early!
- – – – – – – – – – – – – – -
THIS PROMOTION WILL END APRIL 14 AT 12PM/C. No one will be admitted late. Theatre and promoter are not responsible for overbooking. We may refuse, revoke or limit admission in our sole discretion at any time. Only a single entry per person. No purchase necessary. Only those over age 18 are eligible to participate and win. Only U.S. residents are eligible to enter. Entry does not guarantee movie passes.
HEAVEN IS FOR REAL – FACEBOOK PAGE
#HeavenIsForReal
Diamond Lane's Badd Lucc teams up with my brother, ABN/Hustle Gang's Trae that Truth, for "Hustla." Look out for them performing this at SXSW March 15th at the Crisco Kidd Block Party for Spring Break ATX! #YoungCalifornia
Bad Lucc's Outchea drops this Friday on SKEE.com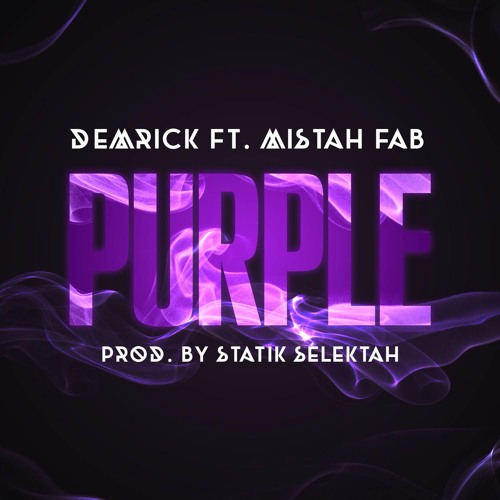 Demrick of the group: Serial Killers, teams up with producer Statik Selektah and Bay Area Emcee Mistah Fab to give their fans something to set their New Year off the right way! With some "PURPLE"! The single is laced with a catchy hook and sets a tone guaranteed to get the party started right and keep it going into 2014. Statik Selektah premiered it earlier this week on his Show Off Radio Show via Shade45 and today Demrick is giving it to the world. Enjoy!
Miguel – the guy behind the smash hit "Adorn" and "#Beautiful" with Mariah Carey — was arrested for driving drunk in L.A. early this morning … TMZ has learned.
Law enforcement sources tell us … California Highway Patrol officers initially flagged the 27-year-old singer's 2013 BMW X6 for speeding and tinted windows next to an L.A. freeway around 2:15 AM.
During the stop, officers noticed the smell of booze … and performed various field sobriety tests, which he flunked.
"Passenger Seat" a collaboration between Snoop Dogg and Carbo is the first, drop from the LA Leakers' new project "Mental States". Which is set to drop next month.