With Kid Ink dropping the video for "Show Me" a few days ago, he follows up with "Just Do It," featuring the homie Eric Bellinger. #YoungCalifornia
After a few weeks of BTS footage, Kid Ink releases the visuals for "Show Me" featuring and directed by Chris Brown. My Own Lane is set to drop on January 7th.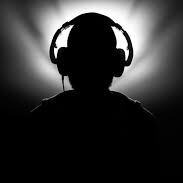 After passing 400k followers on Instagram, Kid Ink leaked a little something for his fans. This New Cameron produced track's clearly letting you know he's in his own lane. Shouts to my Alumni fam! Eeegh! My Own Lane drops January 7, 2014.
Off his Almost Home EP, here's the visual for "Sunset."
Off the Almost Home EP; Kid Ink's "Money & The Power." Directed by Alex Nazari. #YoungCalifornia
Kid Ink is gearing up for an American "Spaced Out" tour, to run throughout the Fall. The Alumni/RCA Records signee will kick off the tour in September in Waterbury, CT and will continue until October 13th, wrapping up in Seattle, WA.
yet. 5-6 more dates are expected to be announced in the coming weeks, so stay tuned. – HNHH