New visuals from Fred The GodSon featuring DJ Whutever. With Sammy Davis Jr. and Bob Marley in the background, Fred The Godson lays bars on Diddy, Jay Z and Biggie instrumentals. Let us know what you think!
Jay-Z telling us how he lays his pimp daddy mac game on the females. Released in 1997 from his, In My Lifetime, Vol. 1 album. Enjoy and once again happy birthday, Hov!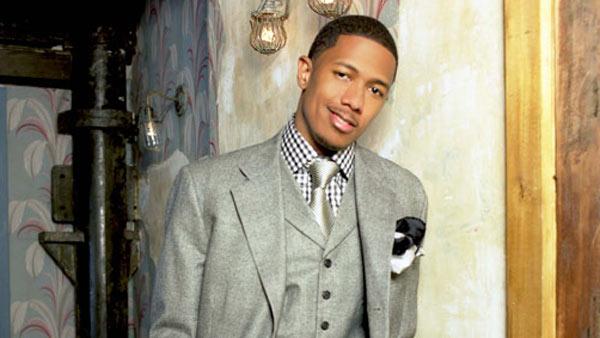 Wow Nick Cannon entertains us all with his new record titled "More Money Than Jay Z" today. He even mentions Jay-Z wanted to manage him back in 2008. Let us know what you think!
Jay Z and Beyoncé hype up their upcoming ON THE RUN TOUR , with a trailer for a fake movie. Cameo appearances from Sean Penn, Don Cheadle, Guillermo Díaz, Emmy Rossum, Jake Gyllenhaal, Blake Lively, Rashida Jones and Kidada Jones. Check this out, let us know if it does the job or not!
Hov's been fighting all his life, but not when it comes to family. TMZ obtained surveillance footage of Solange attacking her brother-in-law inside an elevator last week following a Met Gala after party at the Standard Hotel. It's unclear what sparked the scuffle, but Jay managed to keep his composure. After the incident, they left in separate cars.
UPDATE: The Standard Hotel releases a statement.
"We are shocked and disappointed that there was a clear breach of our security system and the confidentiality that we count on providing our guests. We are investigating with the utmost urgency the circumstances surrounding the situation and, as is our customary practice, will discipline and prosecute the individuals involved to our fullest capacity."
complex
Nas continued his 20 year celebration at the Coachella Music Festival. He performed Illmatic in its entirety and brought out Shawn Carter (10 minute mark) and Sean Combs (34:52 mark).
Jay-Z, 44, is letting Drake have it in a new track entitled "We Made It." In the song Hove goes on to diss Drake by not even referring to him as a man. Drake managed to get under Jay's skin by dissing Hove's use of art references in his songs. We bet the "Too Much" rapper wished he'd kept those comments to himself.
Jay opened up about Drake's recent Rolling Stone comments concerning the use of art references in a verse on Jay Electronica's "We Made It" track.
"Sorry Mrs. Drizzy for so much art talk," Jay Z raps on the track. "Silly me, rap pin' 'bout s**t that I really bought — while these rappers rap about guns that they ain't shot — and a bunch of other silly s**t that they ain't got."
Jay Z's "Drizzy" reference stems from Drake's trade mark alias, a name dropped several times during his interview. In that interview, Drake openly criticizes Jay Z's references to art in his lyrics.
"It's like Hov can't drop bars these days without at least four art references," Drake says in the article. "I would love to collect [art] at some point, but I think the whole Rap/art world thing is getting kind of corny."
– Bryant Perkins
[SOURCE]
A week after leaking audio from his debut Act II: Patents Of Nobility Jay Electronica blessed the net with this freestyle featuring Jay Z.
An unreleased track from Daft Punk and Jay Z called "Computerized". Let us know what you think!