Believe It.
Would you like a tour from Drake and Lil Wayne? Well, on August 8, the tandem are hitting the road for 31 city c0-headling tour. Check out the dates below. Tickets available here.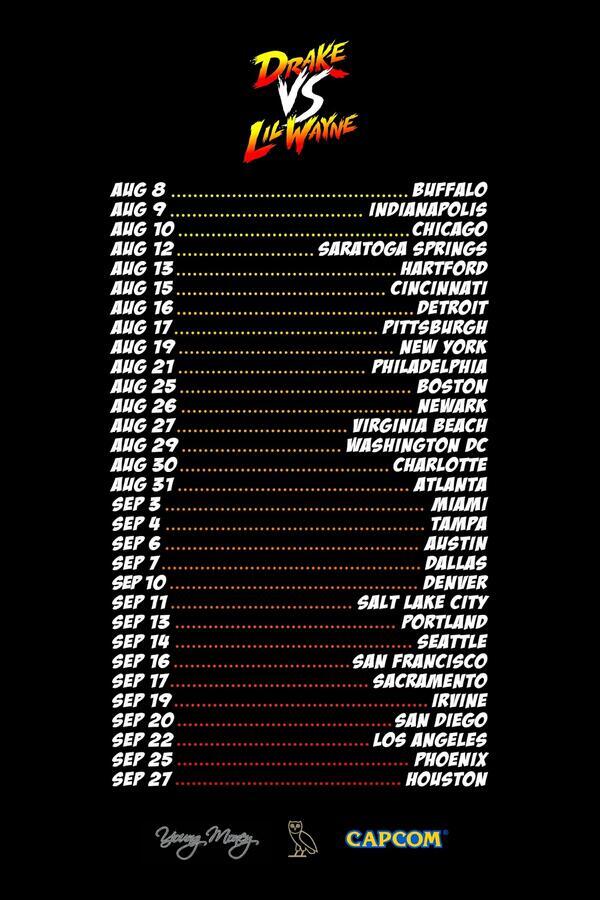 We Got A Problem Houston. Aubrey plans to show love for the H-Town with an upcoming weekend full of shows.
June 13-15, Hard to get ticket. Let us know if you're going to be attending!

After pulling out two years ago, Nicki Minaj finally returned to the Summer Jam stage as the night's penultimate act. During her set, she brought out recent collaborators Young Thug, Soulja Boy, and Lil Herb. Following her debut performance of "Pills N Potions", she was joined by Tunechi and Drake for "Believe Me".
While it might be hard to believe that The Carter V is speculated to be Lil Wayne's final album. Tunechi and Drizzy kill it on the first released track, "Believe Me" produced by Boi-1da and Vinylz.
Spending all his days in the "Eastside", Drake reminisces on the past in his new track "Days In The East." Following "Draft Day" Drizzy has been putting in work! There's speculations this track refers to Rihanna, let us know what you think!