These hoes my not be loyal, but Breezy tips his hat to his new hottie on his latest single featuring Rozay and Usher. X coming soon.
For the last few years, Eric Bellinger has written for r&b stars such as Justin Bieber, Chris Brown, Jennifer Hudson and watched his efforts reach number one across the charts; now it's his turn. Today is that day, marking the singer/songwriter's debut commercial album release with "The Rebirth."
The two-disc album features artists from Jon B, Tank, and Sevyn Streeter to Too $hort, Sage the Gemini, Kid Ink and Problem, who is featured on his first charting single, "I Don't Want Her."
Get Eric's Rebirth on iTunes here
#YoungCalifornia
Ha! Whoo Kidd woke up one of the G.O.A.T. with a friendly bet, that started with a phone call from Kevin Hart on his radio show. Here's the remix for Kid Ink's "Main Chick" featuring Chris Brown, LL Cool J and Tyga. #YoungCalifornia
Look out for DJ Whoo Kid, DJ Skee, and DJ MLK's annual SXSW inspired compilation mix tape, SXEW, dropping tomorrow.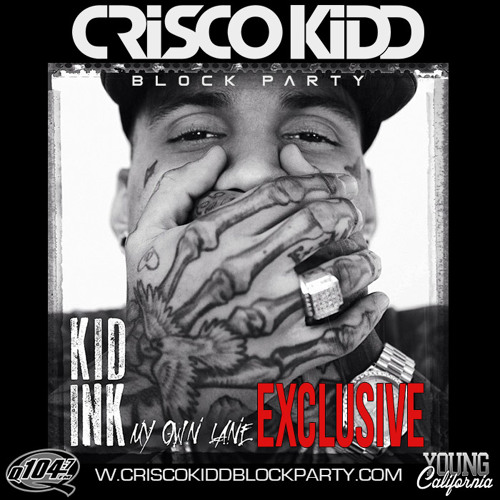 While promoting the release of his new album, My Own Lane, this week, Kid Ink guest hosted the Crisco Kidd Block Party's 8 at 8 and talked performance on Conan, why Chris Brown didn't perform, working with Eric Bellinger & DJ Mustard, his favorite tracks off the album and more.
New music dropped by B.O.B. "Throwback" featuring Chris Brown. Be sure to check it out and let us know what you think!
After a few weeks of BTS footage, Kid Ink releases the visuals for "Show Me" featuring and directed by Chris Brown. My Own Lane is set to drop on January 7th.