Kid Ink sat down with Crisco Kidd & Miss Alynette, the day after his FULL SPEED release party in Hollywood and explained how he recorded the new album while on tour, working with R. Kelly again, how he came up with the concept for "Body Language" and why he chose Tinashe for Usher's counter part, the meaning behind his latest tattoo, limiting songs with Chris Brown, the Scream Tour & more.
FULL SPEED available on iTunes.
Ha! Whoo Kidd woke up one of the G.O.A.T. with a friendly bet, that started with a phone call from Kevin Hart on his radio show. Here's the remix for Kid Ink's "Main Chick" featuring Chris Brown, LL Cool J and Tyga. #YoungCalifornia
Look out for DJ Whoo Kid, DJ Skee, and DJ MLK's annual SXSW inspired compilation mix tape, SXEW, dropping tomorrow.
Skee 24/7 January 11, 2014 — Comedian Guy Torry brings his "Fool Party" to the Crisco Kidd Block Party to kick off the new year! Guy shares his experiences on TV & Film, from 'Martin' to 'Stuck On You', gives his Playoffs and Superbowl predictions and challenges Crisco Kidd in the Sex Bucket List Quiz aka the Manwhore Test.
Plus, Kid Ink calls in to the show to promote his new album, My Own Lane. Ink talks about his major television performance debut on Conan, ex-girl friend drama, Pusha T asking to be on his album, working with Chris Brown, Eric Bellinger & DJ Mustard, his favorite tracks on My Own Lane and more.
Kid Ink's My Own Lane available on iTunes.
And Brian Watters aka Deep Watters, officially announces the launch of EXBTN (Exhibition) Clothing (formerly Teruo Artistry) and the vision of the company. Visit their official website at www.EXBTN.com.
Follow the Crisco Kidd Block Party
Website: www.criscokiddblockparty.com
Twitter: @ckbpshow
Instagram: @ckbpshow
Youtube: CKBPshow
Peep the official Behind the Scenes video for Kid Ink's upcoming video "Iz U Down" featuring Tyga and directed by Hundred Proof.
Off Ink's Album My Own Lane dropping TOMORROW!! Pre-Order on iTunes here.
BTS Shot & Edited by Born Original
With My Own Lane dropping next week (Jan 7th), Kid Ink leaks "Murda" featuring Pusha T produced by Sham "Sak Pase" Joseph.
Pre-Order My Own Lane on iTunes for just $7.99 now!
After a few weeks of BTS footage, Kid Ink releases the visuals for "Show Me" featuring and directed by Chris Brown. My Own Lane is set to drop on January 7th.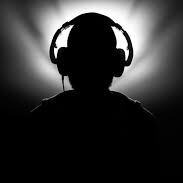 After passing 400k followers on Instagram, Kid Ink leaked a little something for his fans. This New Cameron produced track's clearly letting you know he's in his own lane. Shouts to my Alumni fam! Eeegh! My Own Lane drops January 7, 2014.
Off his Almost Home EP, here's the visual for "Sunset."
Compton rapper AD and producer DJ Official release their new project Welcome To ComptonFornia mixtape hosted by Adrian Swish of Tha Alumni.  The project includes features from Joe Moses, Chrishan, and RJ with  all original production from DJ Official and co-production from DBerg Studios and G5yve.  Executive produced by Adrian Swish & Joe Moses. #YoungCalifornia
Off the Almost Home EP; Kid Ink's "Money & The Power." Directed by Alex Nazari. #YoungCalifornia