Watch Chance The Rapper's latest visuals co-starring 2 Chainz and Lil Wayne. The video features cameo appearances from Boosie, Khaled to Young Thug. The track is found on Chance The Rapper's current album, Coloring Book.
Watch the latest visuals from 2 Chainz, mobbin out with his entourage. Let us know what you think!

Check out this collaboration between Jordin Sparks and 2 Chainz on, "Double Tap." The track originally appeared on her #ByeFelicia mixtape. Let us know what you think!
2 Chainz issues a roll call for his road dawgs on this recording from the T.R.U. Jack City mixtape. Produced by DJ Spinz, the tape drops January 27. Let us know what you think!

Check out new visuals by our boy, Eric Bellinger featuring 2 Chainz on this track. It's a whole lot of chicks getting it on but Eric is only focused on Mya starring in his video. Cameo shots include Tyrese and Mally Mall. Eric Bellinger's, Cuffing Season is on the way! Let us know what you think!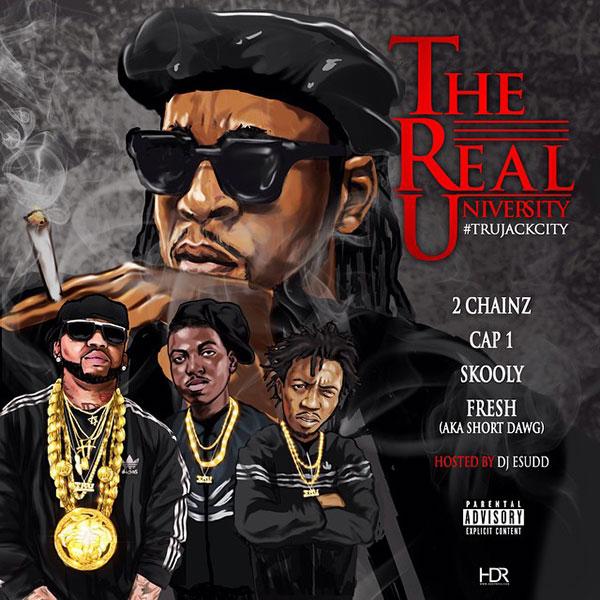 To commemorate the launch of 2 Chainz's The REAL University Record label, he's set to drop his T.R.U. Jack City mixtape featuring artists Cap 1, Skooly, and Fresh. Here's the first offering guest starring Young Dolph. Let us know what you think!
More like "real talk" on the real! Check out Cam'Ron "Snapped" featuring 2 Chainz over a baby beat, they spit the truth! Let us know what you think! Be sure to cop this one here.
There's no shortage of eye candy in DJ Mustard's new video co-starring Ty Dolla $ign and 2 Chainz. This probably isn't safe for work, so get your fix while you can. Mustard's 10 Summers drops on Google Play August 12.
Ice Cube steps way out of his comfort zone on his new single featuring 2 Chainz and LMFAO's RedFoo. Fair warning: the song is just as ridiculous as the line up. Everythang's Corrupt coming soon.