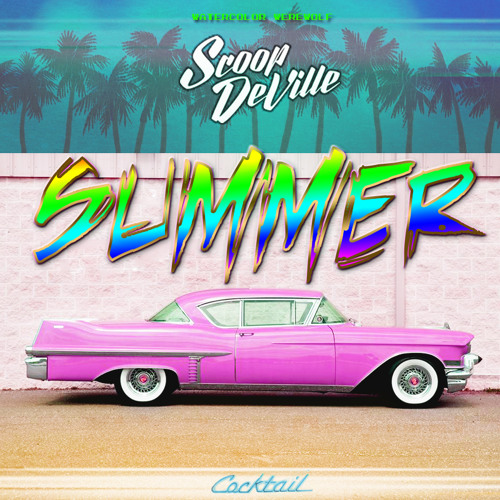 Scoop DeVille is grinding hard. Currently on tour with Berner and Demrick. Scoop DeVille finds time to mix, Watercolor Werewolf's new project, Summer Cocktail. Serving as a warm-up before the full length album, Tides is dropped later this year. Let us know what you think!
When, "trigger fingers turn into twitter fingers." Drizzy broke the internet today with his, "Back To Back" diss record directed towards Meek Mill. This all started with Meek Mill accusing Drake of using ghostwriters, earlier this week on Twitter. Drizzy's bars do speak on truth, Meek Mill's DreamChasers wait on Mill's response. Let us know what you think!
Below are some of Meek Mill's Tweets aimed at Drake.
I can tell he wrote that 1 tho……

— Meek Mill (@MeekMill) July 26, 2015
I pray the real live forever and all the fake get exposed! 🙏

— Meek Mill (@MeekMill) July 22, 2015
And it ain't about no tweet he ain't post my album and he on it because he know we found out! It's so much to it lol

— Meek Mill (@MeekMill) July 22, 2015
He ain't even write that verse on my album and if I woulda knew I woulda took it off my album….. I don't trick my fans! Lol

— Meek Mill (@MeekMill) July 22, 2015
PUSHING PLAY…
OK. This looks freaking hilarious!! It's a perfect holiday flick!! November 25, 2015 is the date folks…save that date on your calendar!
From the guys who brought you Neighbors, This Is The End, and ALMOST The Interview…This holiday season, don't miss these 3 dudes, bros, and ride or die homies have the ultimate last Christmas night out as 3 childhood friends become 3 wise men.

Join us for the ultimate #TheNightBefore adventure:
www.Facebook.com/NightBeforeMovie
www.Twitter/TheNightBefore_
www.Instagram.com/NightBefore
Add us on SnapChat: NightBefore
PUSHING PLAY…
Like I just said in my tweet…HOLY SHIT BALLS!! This looks AWEEESSSOMMMEEEEEEE!!!
From Michael Bay comes 13 Hours: The Secret Soldiers of Benghazi. Watch the official trailer, in theaters January 15th. http://ThirteenHoursMovie.com
Just 3 days before my birthday…nice little present to myself!

Check out Ciara's goodies are on full display in her sexy new "Dance Like We're Making Love" video. Let us know what you think!
Watch new visuals from, Migos giving credit to the OGs who passed them the crown. The group's Yung Rich Nation is penciled in for July 31st. Let us know what you think!