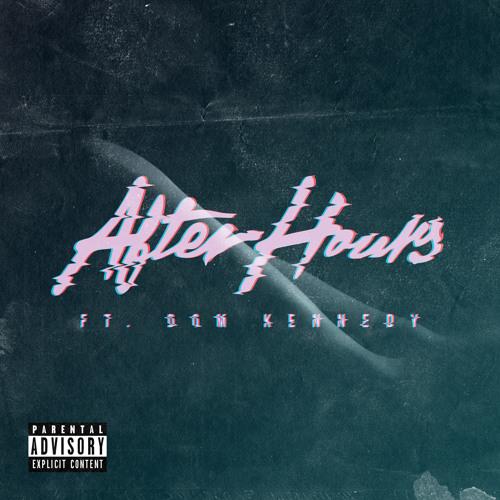 All in a night. Listen to hear new music from Glasses Malone featuring Dom Kennedy letting you, what goes down, "After Hours." This soulful collaboration will appear on, Glasshouse 2. Let us know you what you think!
Watch as Audio Push drop bars over, "Commas." The track will appear in their untitled 5 song EP. Let us know what you think!
Powerful visuals. PyRexx captivates two scenarios in his new music video for, "Waves" featuring C-Reno and Macc Marley. Let us know what you think!
B.o.B. releases a new track and is already working on his next album. Let us know what you think!
Meek Mill release visuals to go in hand with his freestyle over Drizzy's "Energy." Cameos include Dej Loaf and Nicki Minaj.
In honor of Chinx' tragic death, Meek Mill pays tribute to the fallen Coke Boy and his protege Lil Snupe on his ode featuring Travi$ Scott and Strap. We send our prayers and condolences to Chinx' family and friends.
EVERYONE'S FAVORITE SPONGE IS COMING ASHORE FOR WORLD OCEANS DAY!
Celebrating the Home Entertainment Debut of the New Hit Movie,
SpongeBob Treat Truck Will Distribute Free Bikini Bottom Snacks,
Plus Reusable Totes And Tips On Helping The World's Oceans
WHAT: SpongeBob SquarePants is coming ashore in Houston, bringing laughter, joy, and SpongeBob frozen treats!  Fans can keep cool with tasty snacks, pose for photos with SpongeBob as his superhero alter-ego Invincibubble, plus get a free reusable tote bag and tips on helping to keep the world's oceans healthy.  The Sponge Out Of Water eight-city tour leads up to World Oceans Day on June 8th.
World Oceans Day is a UN-recognized day of ocean celebration and action.  This year, people are encouraged to pledge not to take any disposable plastic bags for a whole year and families can learn why it's important to keep plastics out of the ocean at www.worldoceansday.org.
Come join the family-friendly fun, check out the truck, get your own ocean-friendly tote bag, plus more free goodies!  The SpongeBob Movie: Sponge Out of Water is available now on Digital HD, and arrives on Blu-ray™, Blu-ray 3D™ and DVD June 2nd.
WHEN: Monday, May 25
WHERE: 10:00 a.m. – 2:00 p.m. – Houston Aquarium, 1513 North MacGregor Dr.
Check out www.SpongeOutOfWater.com for complete details of the tour stops. #SpongeOutOfWater
Check it out horror fans!! I just received a press release from the lovely Jessica Cameron. Make sure you read all the goods below…then…prepare yourself for one crazy, bloody, sexy trailer. (lol)
MANIA TEASER TRAILER RELEASED
Jessica Cameron Unleashes the First Footage of MANIA
Director/Scream Queen Jessica Cameron has shared the first bit of footage from her sophomore directorial vehicle, titled MANIA . The teaser trailer can be viewed at the link below:
The plot of the film revolves around two lesbian lovers who flee their home and travel cross country after a brutal murder. The movie stars Ellie Church ( Time to Kill, Headless) in the lead role of Mel.

Mania is scheduled to start the festival circuit later this year. Fans are encouraged to ask for it at their favorite festival.

MANIA was one of three features that were filmed simultaneously while traveling across the United States in an RV. Desolation was the other narrative feature, which is a modern hitch hiker tale in which Cameron stars along side Carlo Mendez (The Bay, The Second Coming of Christ). Kill the PA will be the feature length documentary that chronicles the making of both movies, giving the fans an eye opening, honest look into how indie films are made.

Cameron launched her directing career with the multiaward winning film Truth or Dare which went on to win 33 awards across the globe at various film festivals including the Twin Cities Film Festival, Frightfest London, and Monster Fest in Australia, amongst others. She reteamed with Truth or Dare cohorts Mem Ferda ( The Devil's Double, Hyena ) and Jonathan Scott Higgins ( Utero ). Ferda produced, with Higgins and Cameron executive producing from a script by Higgins

Here is what Cameron had to say about the teaser:

" I'm so excited to share this fun little tease from my feature MANIA. This is one of the sexiest films that I have seen in long time, and I know fans are going to love it as much as I do. This film is as naughty as Truth Or Dare is dirty. "
– – – –
For additional information regarding the MANIA , please see the links below: