From La Femme Nikita and The Professional to The Fifth Element, writer/director Luc Besson has created some of the toughest, most memorable female action heroes in cinematic history. Now, Besson directs Scarlett Johansson in Lucy, an action-thriller that tracks a woman accidentally caught in a dark deal who turns the tables on her captors and transforms into a merciless warrior evolved beyond human logic.
THIS is going to be one crunk movie!! Scarlett Johansson kicking ass is so damn sexy. Don't cha think?! If you don't – I bet you will after watching LUCY.
Who ready to enter the contest? I've got GUARANTEED SEAT screening passes for the following cities below. Good luck!
- – - – - – - – -
TO ENTER the LUCY contest…
EMAIL me your FIRST & LAST NAME and CITY YOU ARE ENTERING FOR to mikethemovieguy@gmail.com
- – - – -
7/22/2014
7:30 PM
Dallas
Studio Movie Grill
- – - -
7/22/2014
7:30 PM
El Paso
Cinemark West
- – - – - -
7/22/2014
7:30 PM
Miami
Cobb Dolphin 19
- – - – -
7/23/2014
7:30 PM
Los Angeles
Pacific Theatres at the Grove
- – - – - -
7/23/2014
7:30 PM
New York City
AMC Empire 25
- – - -
THIS PROMOTION WILL END ON JULY 21 AT 10AM/C. No one will be admitted late. Theatre and promoter are not responsible for overbooking. We may refuse, revoke or limit admission in our sole discretion at any time. Only a single entry per person. No purchase necessary. Only those over age 18 are eligible to participate and win. Only U.S. residents are eligible to enter. Entry does not guarantee movie passes. Please all rules on tickets.
- – – – – – – -
Visit all LUCY sites (#LucyMovie)
After a mysterious, lost night on their honeymoon, a newlywed couple finds themselves dealing with an earlier-than-planned pregnancy. While recording everything for posterity, the husband begins to notice odd behavior in his wife that they initially write off to nerves, but, as the months pass, it becomes evident that the dark changes to her body and mind have a much more sinister origin.
I watched it people…and well……..yeah….it was a total let down for me. It reminded me on how I felt while watching PARANORMAL ACTIVITY 2-4.
DEVIL'S DUE had more negatives than positives that for sure. See…the whole thing is shot through a video camera…which I understood in the beginning…BUT – then there were parts I was thinking, "Why are you recording that dude? It doesn't make any sense." The husband in the movie – - I just didn't believe his character. He was just dumb. I mean…something is terribly going wrong with his wife and he'd rather record crap.  He was just dumb!! (lol) The movie itself just never took off for me….just when I thought it was going to start getting good – - it would go flat…it was like a bad see-saw. I actually started getting sleepy in the middle of it. Finally at the end…I was like, "That's it? Really." Blah!
Now – it wasn't a total piece of crap – there were a couple of cool supernatural parts…but they are quick. I would've liked to have seen more stuff. I expected more.
I give DEVIL'S DUE… 1 1/2 out of 5 popcorns. It's my kind of movie BUT…blahhhhhh!!
The Illmatic 20-year celebrations continue today, with the release of an official music video for the cut "Represent" off the 1994 album. Nas invited fans to collaborate and produce the visual for "Represent," which was shot at YouTube Space in Los Angeles. Let us know what you think.
Through the KK fog, Wiz, Juicy J and Project Pat transport us to the wonderful world of neon lights and body paint in their new video. Next stop: Blacc Hollywood August 19th.
Desperate times call for desperate measures. And in support of Fab's SOUL Tape 3, he shadows a young hustler and a black girl lost in his latest visual aid. Loso's Way 2 coming soon.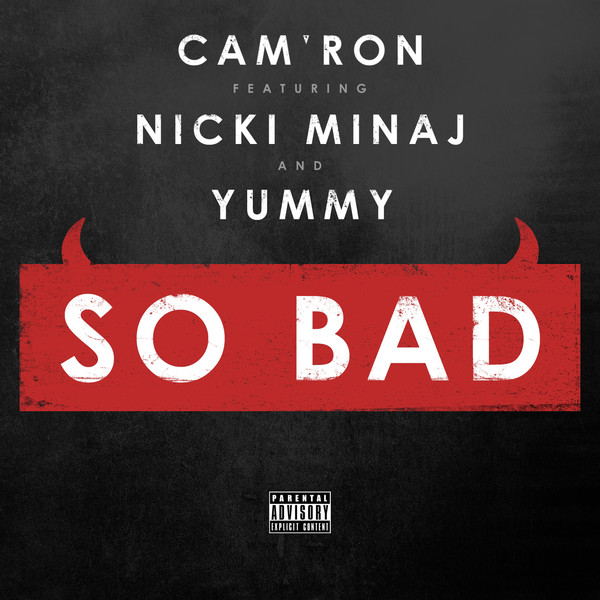 So bad would be an understatement. For Cam's latest track, he pulls former Motown artist Yummy Bingham off the milk carton. As B.Dot would say, this is bad—as in, not good. Let us know what you think