R. Kelly links up with West Coast rappers Nipsey Hussle and Too Short for the "L.A. Remix" of "My Story." This is R. Kelly's second remix of "My Story." Press play and let us know what you think! Be sure to cop Black Panties dropping on December 10th.
OHHHHHHH MOVIEEEEE FANNNNNNSSSSSSSS…just in time for the holidays. THIS will make a perfect stocking stuffer!! The paranormal comedy GHOST TEAM ONE hits stores December 17, 2013 and guess what?! I'm giving you a chance to scoop one up!!
Now before I go any further – I know you see a Blu-ray copy here…WELL…some lucky winner's will win a DVD COPY. It's a DVD COPY…not a Blu-ray. So don't be surprised when it arrives. (lol)
- – – – – – – – -
ENTER my GHOST TEAM ONE DVD giveaway by doing the following thing.
"TELL ME YOUR SCARIEST 'PERSONAL' GHOST STORY"
- – - -
Send your STORY, FIRST & LAST NAME, and MAILING ADRESS to mikethemovieguy@gmail.com
(Email Subject: Ghost Team One DVD)
- – – – – – -
- – – – – – – – – – – – -
This promotion will end December 17, 2013 at 9AM (central time). Only a single entry per person. No purchase necessary. Only U.S. residents are eligible to enter. Winner's will be contacted via email. iWatchMike.com and other promotional partners are not responsible for lost, stolen, or misdirected mail.
- – - – - – -
Directed by Scott Rutherford (writer on "Workaholics") and Ben Peyser ("Sucks Less with Kevin Smith") and featuring an outstanding ensemble cast of fresh talent including actor and comedian Carlos Santos (host of MTV Tr3s' "Mi TRL"), J.R. Villarreal ("Akeelah and the Bee"), Tony Cavalero ("Son of a Pitch") and Fernanda Romero ("RPM Miami"), GHOST TEAM ONE follows two friends who are both trying to impress a girl who believes the spirit of a vengeful madam is haunting their home.  They set out to make a documentary about a murder that took place in their house decades ago and, much to their surprise, soon capture some terrifying—and uproarious—supernatural activity that leads them to believe that the ghost is not only real…she's also into them.
#HornyGhosts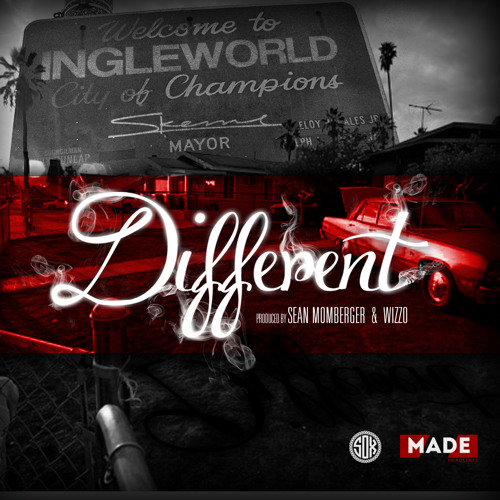 The homie Skeme drops his first single from his upcoming Ingleworld album, set for release December 17th.
The second in a trilogy of films adapting the enduringly popular masterpiece The Hobbit, by J.R.R. Tolkien, The Hobbit: The Desolation of Smaug continues the adventure of the title character Bilbo Baggins (Martin Freeman) as he journeys with the Wizard Gandalf (Ian McKellan) and thirteen Dwarves, led by Thorin Oakenshield (Richard Armitage) on an epic quest to reclaim the lost Dwarf Kingdom of Erebor.
- – – – – – – – – – – – – – – -
HEY MOVIE FANS! It's FINALLY HERE!! The release of THE HOBBIT: THE DESOLATION OF SMAUG!!! It feels like I've been waiting forever!!! I was soooooooo bummed that I didn't get to see Smaug in THE HOBBIT. (lol) OK OK…time for the giveaway…goodluck!
Drake has a new business partner – MICHAEL JORDAN – 'cause the rapper just announced he signed a new shoe deal with Nike and MJ and he's fired up about it.
Drake made the announcement during a concert last night in Portland, which also happens to be where Nike's headquarters are located.
During the show, Drake said, "Today I came to Portland, and I officially became inducted into the Team Jordan family." Drake said it was one of the best days of his life.
The rapper then posted a shot of his special OVO Air Jordans to his Instagram page, it's unclear when they'll hit the market. 
Read more: http://www.tmz.com#ixzz2mY1yzMdH