Like a scene out of the Matrix, time gets suspended during a card game in Smoke DZA's new video. Let us know what you think!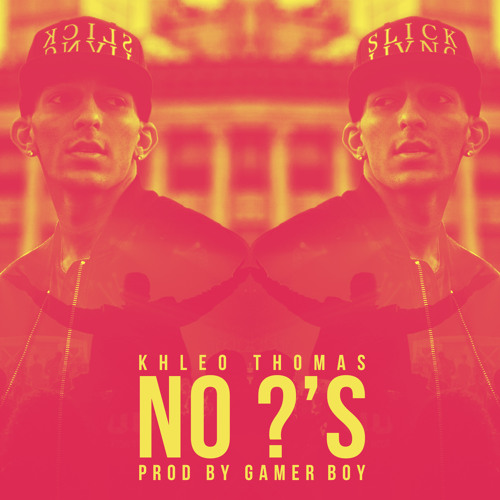 Don't ask him no questions! Check out Khleo Thomas' new single, "No Questions produced by Gamer Boy. Let us know what you think!

"You can blame the liquor in my cup, or whatever is in this blunt." New music by Dean Risko featuring Dea Zhen on, "Blame." This twisted track is produced by Andre Paxton. The beat is mimicking a roller coaster of tempos similar to the way you might feel after consuming. Let us know what you think!


Check out Marky D's new mixtape, Don't Worry I'll Say It. Click here to listen, Don't Worry I'll Say It.

Nothing but some of your favorite and new artist from LA all in one mixtape! This is the 1st of many mixtapes that concentrate on talented but underrated artist in the Los Angeles area. Let us know what you think!
TrackList:
Problem ft. Glasses Malone – Say That Then
AV – Run Me My Money
YG ft. Ty Dolla $ign & Joe Moses – Like This
Young Play – Real Brief
Bonny Billionaire – #RNS
The Game ft. Problem & Bad Lucc – T.H.O.T
Mucho DeNiro – You Like Me
EZ (of the Finatticz) – I Be Like
Jake & Papa – I Got It
Mila J ft. Ty Dolla $ign – My Main
Lamar Jay ft. Smoove Da General – Up & Down
Jinx ft. Teeflii – No Chaser
Young Scrap – Love L.A
Six Reasons – Money Talk
D.U.B.B – Broke Nigga Itis
Tyga – Erryday
Young Sam – Won't Budge
Casey Veggies – The Boy
Hit-Boy ft. Nipsey Hussle – Alert
Cozz – Dreams
It's been nearly a year since Beyoncé surprised the world and released her self-titled album. Since then, BEYONCÉ has gone double platinum and spawned several hits. To commemorate the milestone, Bey will release the Platinum Edition Box Set featuring two new songs, "7/11″ and "Ring Off." In addition to the two new tracks, the 2 CD/2 DVD set includes four unreleased remixes featuring Kanye West, Nicki Minaj, Pharrell Williams, and Mr. Vegas. Let us know what you think!