Watch the Queen of insomnia, Janet Jackson's new music video featuring J. Cole on, "No Sleeep." The special effects on these visuals go hand in hand with insomnia effects. Janet Jackson looks beautiful as always, let us know what you think!
The Weeknd's foot-work is on fire! Watch as The Weeknd releases the official visuals for his smash hit single, "Can't Feel My Face." The Michael Jackson-influenced track, is currently sitting at number 2 on the Hot 100 chart. The track is found on his highly anticipated album, Beauty Behind the Madness scheduled to drop August 28th, you can pre-order it, here. Let us know what you think!
Check out these new visuals, Problem featuring his Diamond Lane brother Bad Lucc on, "Feedback." The track is off his new project, Mollywood 3: The Relapse (A-Side). Let us know what you think!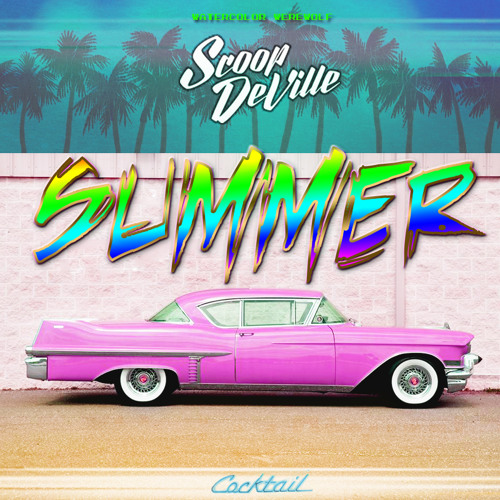 Scoop DeVille is grinding hard. Currently on tour with Berner and Demrick. Scoop DeVille finds time to mix, Watercolor Werewolf's new project, Summer Cocktail. Serving as a warm-up before the full length album, Tides is dropped later this year. Let us know what you think!
When, "trigger fingers turn into twitter fingers." Drizzy broke the internet today with his, "Back To Back" diss record directed towards Meek Mill. This all started with Meek Mill accusing Drake of using ghostwriters, earlier this week on Twitter. Drizzy's bars do speak on truth, Meek Mill's DreamChasers wait on Mill's response. Let us know what you think!
Below are some of Meek Mill's Tweets aimed at Drake.
I can tell he wrote that 1 tho……

— Meek Mill (@MeekMill) July 26, 2015
I pray the real live forever and all the fake get exposed! 🙏

— Meek Mill (@MeekMill) July 22, 2015
And it ain't about no tweet he ain't post my album and he on it because he know we found out! It's so much to it lol

— Meek Mill (@MeekMill) July 22, 2015
He ain't even write that verse on my album and if I woulda knew I woulda took it off my album….. I don't trick my fans! Lol

— Meek Mill (@MeekMill) July 22, 2015
Standing up for the Latino Culture, Joell Ortiz and !llmind drop their official visuals for, "Latino Pt.2″ featuring Emilio Rojas, Bodega Bamz and Chris Rivers. Be sure to cop Joell Ortiz' upcoming album, Human dropping this Friday. Let us know what you think!