ame>
Rap duo Rae Sremmurd's highly anticipated sophomore album, Sremmlife 2, is finally here on iTunes.
After a couple setbacks & delays, the follow up to their platinum-selling debut album has 14 tracks and features Lil Jon, Gucci Mane, Juicy J, Kodak Black and more with production from none other than Mike Will Made It and also DJ Mustard.
Stream the entire album  thanks to Spotify!
You may have heard PartyNextDoor's singles "Come See Me" featuring Drake, "Not Nice" and "Don't Know How," but, you can stream PND's new P3 album on Apple Music RIGHT NOW.
6 God is watching. On top of the CN Tower, Drake overlooks his Toronto hometown on the cover of his fourth solo album, Views From The 6. Album drops this Friday, April 29th. Checkout the album's tracklist below!
Yump Daniels, formally known as Mann, is currently one of LA's young emcees. Reaching unbelievable success with one of his classic singles, "Buzzin'" featuring 50 Cent. Yump Daniels is back with a new EP, Feel Triiip. A body of work, filled with "feel good music," trippy beats and all self-produced. Inspired by sunny days in Los Angeles and his current Peacelife movement. Stream the project below and purchase it here. Let us know what you think!
Listen to Curtiss King's new project, Raging Waters. The 14-track project includes features from Bee Tarver, WalterFRENCH, Daylyt and others. The project is available for purchase and for free download. Be sure to listen to, Raging Waters in its' entirety. Let us know what you think!

You can stream the project below!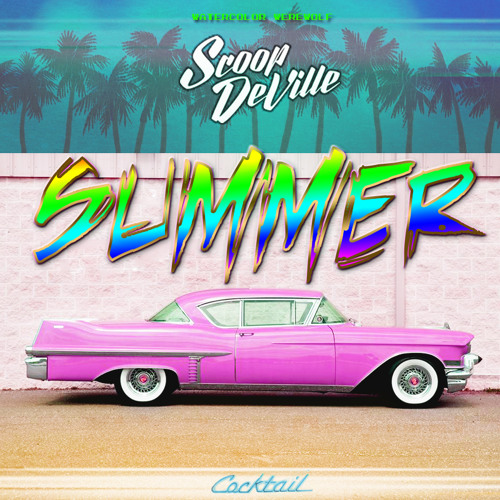 Scoop DeVille is grinding hard. Currently on tour with Berner and Demrick. Scoop DeVille finds time to mix, Watercolor Werewolf's new project, Summer Cocktail. Serving as a warm-up before the full length album, Tides is dropped later this year. Let us know what you think!

With Future announcing the release of, DS2 less than a week ago. Future hypes fans by releasing,"Like I Never Left" documentary series. This highly anticipated album, Dirty Sprite 2 is dropping July 17th. Pre-order it here!
Tracklist
1) Thought It Was A Drought
2) I Serve the Base
3) Where Ya At feat. Drake
4) Groupies
5) Lil One
6) Stick Talk
7) Freak Hoe
8) Rotation
9) Slave Master
10) Blow A Bag
11) Colossal
12) Rich $ex
13) Blood On The Money
14) Trap Niggas
15) The Percocet & Stripper Joint
16) Real Sisters
17) Kno The Meaning
18) Fuck Up Some Commas
Lil Wayne releases his highly anticipated album, Free Weezy Album. With guest features from Jeezy, Wiz Khalifa, and more. His 11th LP Free Weezy Album is now exclusively on Tidal.