From their low moment in the NBA Finals, back to the top of the league.
The San Antonio Spurs turned the rematch with the Miami Heat into no match at all.
The Spurs finished off a dominant run to their fifth NBA championship Sunday night, ending the Heat's two-year title reign with a 104-87 victory that wrapped up the series in five games.
A year after their heartbreaking seven-game defeat, their only loss in six finals appearances, the Spurs won four routs to deny Miami's quest for a third straight championship.
Orbit Concepts presents DELOOP, the first premium headphone bag designed for today's mobile lifestyle This unique product, the first of it's kind, is the evolution of the headphone bag, mobile media case, and personal carrying bag all in one innovative design. To purchase your DELOOP, click HERE.
Believe It.
Would you like a tour from Drake and Lil Wayne? Well, on August 8, the tandem are hitting the road for 31 city c0-headling tour. Check out the dates below. Tickets available here.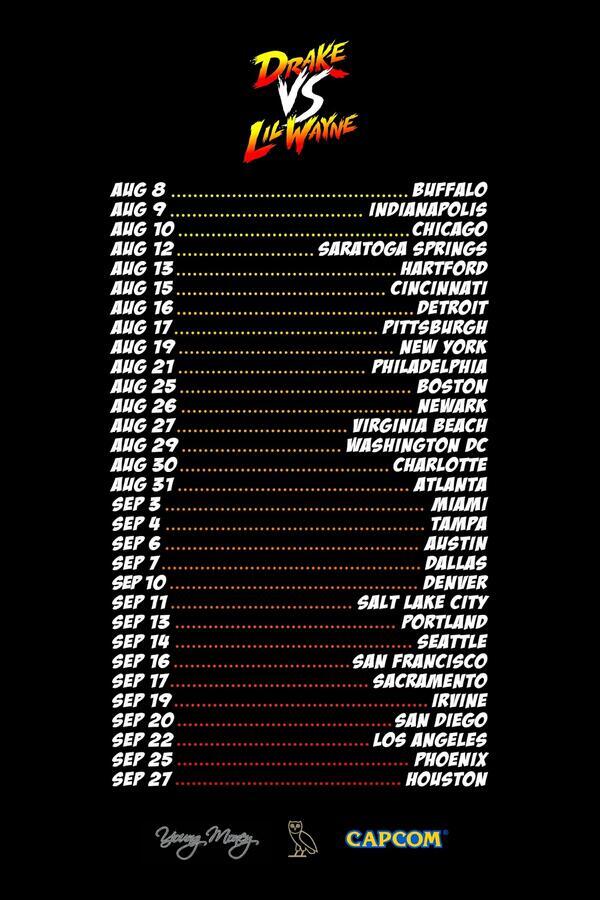 Datwon Thomas has replaced YN as the Editor-In-Chief of RESPECT. For his inaugural issue, YG & DJ Mustard grace the front page.
We Got A Problem Houston. Aubrey plans to show love for the H-Town with an upcoming weekend full of shows.
June 13-15, Hard to get ticket. Let us know if you're going to be attending!