MUSIC
Here are the official shots for NAS's "BYE BABY" what you think?!

Here we go with 2chaaaiinnzzz! Birthday song video! FT KANYE WEST.

Here we go with some free music by PROBLEM, Newest tape "WELCOME TO MOLLYWOOD" get it here!
FASHION
Some new kicks! HUF 2012 fall/winter footwear! More info here!
HOLY CRAP BALLS! Big shoutouts to IMP Awards and Fangoria for hooking up the internet with the first poster for Texas Chainsaw Massacre 3D. I'm pretty excited for this one people!
Music
Make sure to check out and download the new TRAE THA TRUTH mixtape, "BLACK PRINT" here
Here are the looks on Meek's new video, With Trey Songz "FACE DOWN"

FASHION
Here are the looks on some new ODD FUTRE gear!
NEW DVD's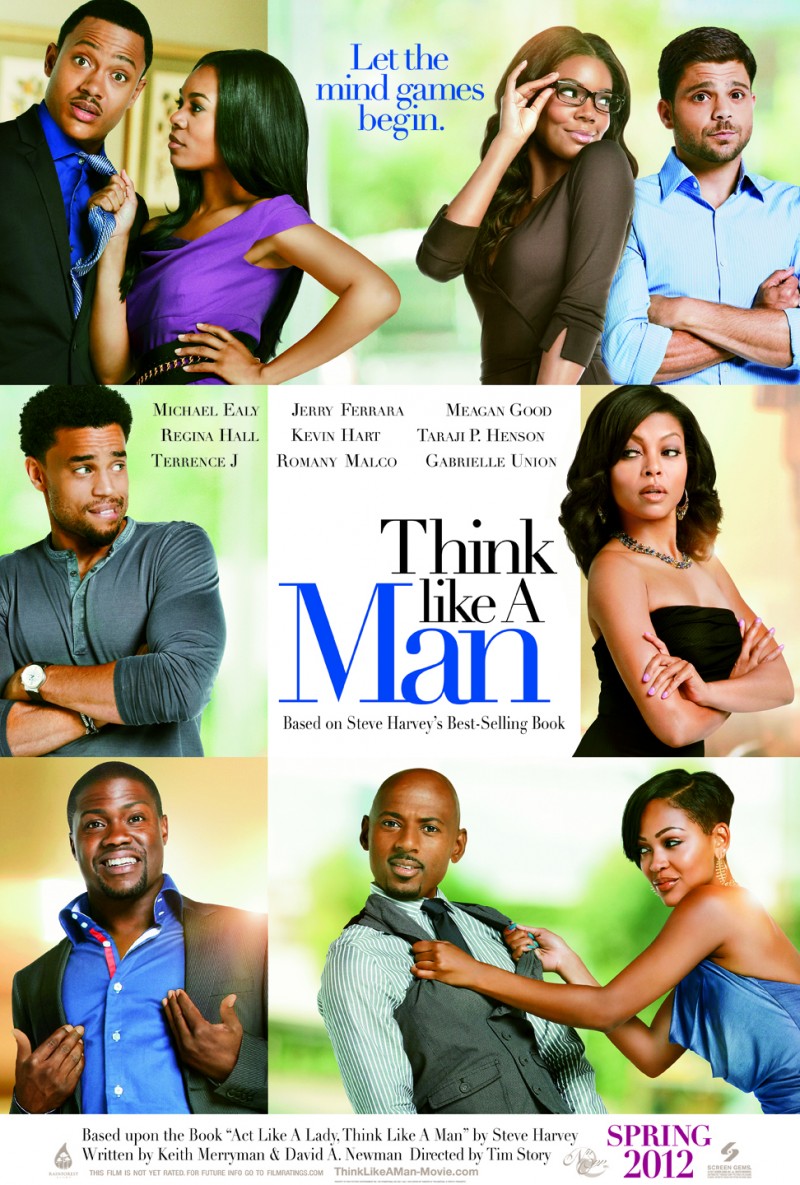 MUSIC
Make sure to go cop the new Slaughter House Album, WELCOME TO: OUR HOUSE.
Here we go with a little tease from BIG SEAN with something off his new project!

FASHION
Here is the new ICE CREAM 2012 Fall/Winter Collection.
PITCH PERFECT – Beca (Anna Kendrick) is that girl who'd rather listen to what's coming out of her headphones than what's coming out of you. Arriving at her new college, she finds herself not right for any clique but somehow is muscled into one that she never would have picked on her own: alongside mean girls, sweet girls and weird girls whose only thing in common is how good they sound when they sing together, in the new out-loud comedy Pitch Perfect. Loaded with new takes on old favorites to hits of right now that are seamlessly mixed together, mashed up and arranged like you've never heard before, Pitch Perfect is directed by Jason Moore, who opened our eyes to the very misbehaved life of puppets in the surprise Broadway sensation Avenue Q.
MUSIC
RIta Ora Ft J.Cole

Nipsey Hustle ft YG- So into you.

FASHION
VIDEO
Tomorrow's the day people…NEW DVD TUESDAY!! Coming to Blu-ray/DVD (drum roll please)…BATTLESHIP. Yep, aliens attack EARTH! If you didn't already know – I'm giving away some BATTLESHIP Blu-ray/DVD's…YEP! I'm giving you the chance to add THIS action packed flick to your Blu-ray/DVD collection – ENTER HERE! Don't wait though – my contest ends tomorrow. Oh…and check out what I got today…
I just might have to throw some of these in with the prizes!! Good luck movie fans!
If you wanna read MORE stuff on the release…download the goodies below!
Battleship Blu-ray and DVD – release info – Spanish
Battleship Blu-ray and DVD – release info
Xfinity TV Customers to Receive Network on TV, On Demand, Online and on Mobile Devices
MIAMI, Aug. 23, 2012 –beIN SPORT, the new independent 24-hour global network dedicated to live and exclusive coverage of the world's best international sports, today announced it will be carried on Xfinity TV by Comcast, one of the nation's leading providers of entertainment, information, and communications products and services.
Among the exciting sports programming that Xfinity TV customers can only find on beIN SPORT is coverage of all the top soccer leagues and tournaments from Europe and South America, including games from Spain's La Liga, Italy's Serie A, France's Ligue 1, South American World Cup Qualifiers and Copa America 2015. The network will also carry the away games for the U.S. men's national soccer team in the qualifying rounds of the 2014 World Cup.
Adding to Comcast's leadership in offering the most live sports on television and online, beIN SPORT will be available in Spanish on the Xfinity TV MultiLatino Package and in English on the Xfinity TV Sports Entertainment Package.  Availability of both channels will vary by market.  In addition to its linear TV networks, select beIN SPORT content will be available on demand via Comcast's Xfinity On Demand platform.  Live matches carried on beIN SPORT's linear networks, along with additional live matches, will also be available to authenticated Comcast Xfinity TV customers via Comcast's online and mobile TV Everywhere platforms.
"beIN SPORT lets viewers be in the game and feel they can be in the international sports community. This is original and exclusive programming fans are clamoring for on one destination channel," said Yousef Al Obaidly, managing director of beIN SPORT.  "We have more live games from each league that are exclusive to our network than any other content provider.  Once Comcast's Xfinity TV customers experience beIN SPORT, we know they will be thrilled with the electrifying stars and unmatched play of international competition."
About beIN SPORT
beIN SPORT, the English-language 24/7 international sports network, is the multi-platform sports destination that brings to the passionate fan all the live game action, news and analysis of the top leagues around the planet, as well as exclusive and never available-before content. From American, European and Latin American live games to general sports news and in-depth analysis, beIN SPORT guarantees first row access to top leagues and major sports properties through TV, on-line and mobile platforms with games that can't be seen on any other channel.  For more information, please visit www.beinsport.tv and follow us on Twitter @beINSport1USAfor breaking news and real-time updates.
LOS ANGELES, NEW YORK, MIAMI, HOUSTON, CHICAGO, DALLAS, PHOENIX, and SACRAMENTO! Who's ready for a horror flick?!! I have another promotional screening for the fans…THE POSSESSION, starring Jeffery Dean Morgan (WATCHMEN, SUPERNATURAL, LOSERS) and Kyra Sedgwick ("THE CLOSER"). Ya might have to sleep with a night light on!
Win passes to the advance screening of The Possession…by answering me this question…
HOW DO YOU KEEP EVIL SPIRITS AWAY? 
Submit your ANSWER…FIRST & LAST NAME and CITY to mikethemovieguy@gmail.com for a chance to win!
(Email Subject: ThePossession)
– – – – – – – – – – – – – – – – – – – – – – – – – – – – – – –
This promotion ends on August 31, 2012 at 3:00 PM (Central) or when passes are all gone. Only a single entry per person. Duplicate entries will be disqualified. Winners will be notified by email.  No purchase necessary. Only those over age 18 are eligible to participate and win. Only U.S. residents are eligible to enter.
– – – – – – – – – – – – – – – – – – – – – – – – – – – – – – –
THE POSSESSION
August 30, 2012 – 7:30 PM
Krikorian Pico Rivera Village Walk 15
8540 Whittier Blvd
Pico Rivera, CA 90660
August 30, 2012 – 7:30 PM
AMC Empire 25
234 W. 42nd St.
New York, NY 10036
August 30, 2012 – 7:30 PM
Cobb Dolphin 19 Cinemas
11471 NW 12th Street
Miami, FL 33172
August 30, 2012 – 7:30 PM
Edwards Houston Marq*E Stadium 23
7620 Katy Freeway
Houston, TX 77024
August 30, 2012 – 7:30 PM
Regal City North 14
2600 N. Western Ave.
Chicago, IL 60647
August 30, 2012 – 7:30 PM
Cinemark 17
11819 Webb Chapel Rd
Dallas, TX 75234
August 30, 2012 – 7:30 PM
Harkins Arizona Mills
5000 Arizona Mills Circle, Suite #665
Tempe, AZ 85282
August 30, 2012 – 7:30 PM
Regal Natomas Stadium 16
3561 Truxel Road
Sacramento, CA 95834
 – – – – – – – – – – – – – – – – – – – – – – – – – – – – – – –
IN THEATRES AUGUST 31
#ThePossession
DISCLAIMER: Please note: NO CELL PHONES ALLOWED! ARRIVE EARLY! SEATING IS FIRST-COME, FIRST-SERVED, EXCEPT FOR MEMBERS OF THE REVIEWING PRESS. THIS TICKET DOES NOT GUARANTEE YOU A SEAT! THEATRE IS OVERBOOKED TO ENSURE A FULL HOUSE. THEATRE IS NOT RESPONSIBLE FOR OVERBOOKING. NO ADMITTANCE ONCE SCREENING HAS BEGUN. THIS PASS IS THE PROPERTY OF LIONSGATE, WHICH RESERVES THE RIGHT TO ADMIT OR REFUSE ACCESS TO THE THEATRE AT THE DISCRETION OF AN AUTHORIZED STUDIO AND/OR THEATRE REPRESENTATIVE. Duplicate passes will not be accepted. Screening passes are non transferable. This ticket is NOT for resale. Reselling of tickets is strictly prohibited and punishable by law. All those found in violation will be prosecuted to the fullest extent of the law. Everyone must present their own pass to the representative for admittance.
MPAA – No Recording
This screening will be monitored for unauthorized recording. By attending, you agree not to bring any audio and/or visual recording device including laptop computers into the theatre and you consent to physical search of your belongings and person for such device. If you attempt to enter with a recording device, you will be denied admission. If you attempt to use a recording device*, you consent to your immediate removal from the theatre and forfeiture of the device. Nothing contained in this notice shall limit the available remedies Lionsgate may have against you. Unauthorized recording will be reported to law enforcement and may subject you to criminal and civil liability (including damages up to $150,000). *THIS INCLUDES CELL PHONES WITH PHOTO CAPABILITIES.
THE POSSESSION takes over local area ghost tour with discounts and prizes!
Houston, August 22, 2012 –  Lionsgate's new horror movie, THE POSSESSION, starring Jeffery Dean Morgan (WATCHMEN) and Kyra Sedgwick ("THE CLOSER") tells the terrifying story of how one family must unite in order to survive the wrath of an unspeakable evil.
Houston is no stranger to the supernatural, especially the Heights area. Ghost Tours of Texas takes visitors and locals on a chilling tour featuring tales of death, destruction, murder and spine-tingling mysteries through the Heights. Highlights of the tour include the Dean Correl murders, Mason Lodge's friendly night watchman spirit, and a ghost who possessed and attacked a Heights resident.
On Friday, August 24th at 9:00 p.m., Houston's Haunted Heights Tour will be POSSESSED.
THE POSSESSION will offer tour members the chance to win advanced screening passes to the film (August 28th at Edwards Greenway Palace Stadium 24 at 7:00 p.m.) by finding small "Dibbuk" boxes along the tour. At the end of the tour those who guess the correct number of boxes will win passes and become a finalist for a Haunted Houston prize pack. Grand prize will include a pair of guaranteed seats to the screening, a pair of tickets for a free Ghost Tours of Texas tour, and a pair of passes for Scream World.
When buying your tickets use the code word POSSESSION to receive $2 off on your ticket. Normal cost for a ticket is $22. Payment is cash or check only. You can reserve tickets in advanced at GhostToursTexas@gmail.com.
Where to Meet:
9:00 p.m. Friday August 24th
1548 Heights Blvd, on Heights and 16th Street, Houston, Texas 77008.
Heights Church lot
**********
http://ghosttourstexas.com/hours-and-tickets/
http://thepossessionmovie.com/index.html#/home
SYNOPSIS
Clyde (Jeffrey Dean Morgan) and Stephanie Brenek (Kyra Sedgwick) see little cause for alarm when their youngest daughter Em becomes oddly obsessed with an antique wooden box she purchased at a yard sale. But as Em's behavior becomes increasingly erratic, the couple fears the presence of a malevolent force in their midst, only to discover that the box was built to contain a Dibbuk, a dislocated spirit that inhabits and ultimately devours its human host.