MARY J. BLIGE, FLORENCE AND THE MACHINE, JENNIFER HUDSON, KELLY CLARKSON AND MORE FOR VH1 DIVAS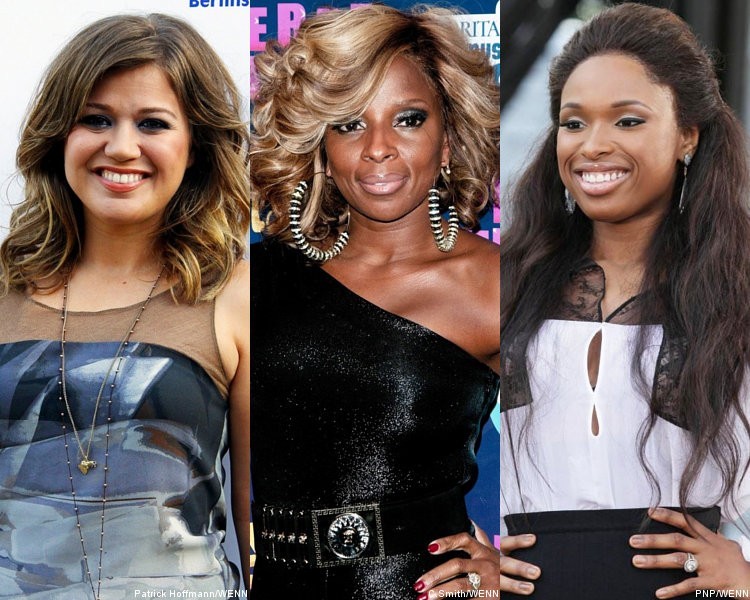 Vh1 Divas returns this year and will pay tribute to the cities where soul gave birth to music's most powerful classics and inspired today's divas. Mary J. Blige, Jennifer Hudson, Jill Scott, Florence and the Machine, Kelly Clarkson and Jessie J will take the stage at New York's Hammerstein Ballroom on December 19th to pay homage to Chicago, Detroit, London, Memphis and Philadelphia. The Roots are confirmed as the house band for the night. The show will air on December 19th at 9 PM Eastern on Vh1, so be sure to tune in. Visit Divas.Vh1.com for more details.
BEYONCE TO RELEASE LIVE DVD 
Beyonce is set to release a live DVD next month. It's called Live at Roseland and comes out, exclusively through Wal-Mart, on November 21st. Bey will also release a deluxe live DVD package on November 29th that features bonus behind-the-scenes footage, seven music videos from her 4 album and more.
SEX ABUSE CHARGES DROPPED AGAINST BIG SEAN 
Billboard reports that Big Sean accepted a plea deal for a misdemeanor count of unlawful imprisonment, after an incident in August following a concert in Buffalo, New York when a 17-year-old girl claimed he assaulted her. The deal means Sean has to pay a 750 dollar fine. The third degree sex abuse and forcible touching charges against him have been dropped. His lawyer tells XXLMag.com, "Mr. Anderson regrets any misunderstandings that occurred that day and reiterates he did not engage in any type of sexual misconduct."
PITBULL, MARC ANTHONY & MORE ADDED TO LATIN GRAMMY AWARDS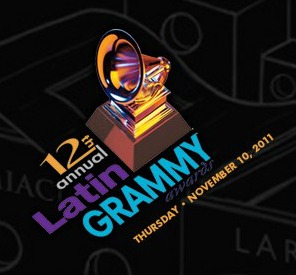 Pitbull and Marc Anthony will perform together at the 12th Annual Latin GRAMMY Awards next month. Ricky Martin will also perform on the big show and Usher will join Romeo Santos for their debut television performance together. The 12th Annual Latin GRAMMY Awards airs live from the Mandalay Bay Events Center in Las Vegas on November 10th on Univision at 8 PM Eastern.
· Ricky Martin has three nominations: Record Of The Year, Song Of The Year, and Best Short Form Music Video for "Lo Mejor De Mi Vida Eres Tú."
· Pitbull also is up for two awards: Best Urban Music Album for Armando and Best Urban Song for "Bon Bon."
CHRISTINA MILIAN NAMED SOCIAL MEDIA CORRESPONDENT FOR THE VOICE 
Christina Milian has been named as the new Social Media Correspondent for the second season of NBC's The Voice. The singer and actress will use social media to touch base with fans of the show and give insight into the backstage happenings. The singing competition returns for second season right after the Super Bowl on February 5th, 2012 at 10 PM Eastern on NBC. The show is hosted by Carson Daly and marks the return of Christina Aguilera, Cee Lo Green, Adam Levine and Blake Shelton as the vocal coaches.
· You can follow Christina Milian on Twitter @CMilianOfficial.
COLDPLAY COVERS RIHANNA 
Coldplay covered Rihanna's latest single, "We Found Love," during their performance on BBC Radio 1's Live Lounge. The British group collaborated with Rihanna on their song "Princess of China," which is in the top five tracks on iTunes.
ROBIN THICKE DELAYS LOVE AFTER WAR
According to Rap-Up.com, Robin Thicke has delayed his fifth album, Love After War. The follow-up to 2009's Sex Therapy was supposed to arrive on November 15th but will now come out on December 6th. The title track is currently available and his next single, "Pretty Lil' Heart" featuring Lil Wayne, will arrive on November 8th.
· Nicole Scherzinger, Bow Wow, Taio Cruz, The Roots and T-Pain all release their new albums on December 6th.
New Frankie J. "How Beautiful You Are", is available on iTunes now! Go get the Single & Ringtone! http://t.co/SbZWH8ys
APOLLO 18…what can I say about this one? It was different. I've never seen a movie filmed like THIS…in space. APOLLO 18 takes you back to when Apollo 17 was launched 1972…it was the last manned mission to the moon. A year later – in December of 1973 – two American astronauts were sent to the moon on a secret mission.
Not going to lie…I've been waiting for this and it's finally here. Lindsay Lohan is posing for Playboy…how much is she getting? Get this…1 million dollars! YEP! ONE MILLION DOLLARS.
Is she worth a million?…I DON'T CARE…it's not my money. (LOL) The question is…will I buy it? or see the pictures online. I guess we'll have to wait and see…I do hope they keep her a red-head.
See more at iWatchMike.com
Hey movies fans! I checked another movie for ya'll…SHARK NIGHT 3D. Hope you enjoy watching my review.
See more at iWatchMike.com
Become a fan on Facebook – http://www.facebook.com/twilight
"The highly anticipated fourth installment of The Twilight Saga, directed by Academy Award® winner Bill Condon, THE TWILIGHT SAGA: BREAKING DAWN — PART 1 reveals the mysteries of this romantic epic that has entranced millions. In theaters November 18, 2011."