MARY J. BLIGE, FLORENCE AND THE MACHINE, JENNIFER HUDSON, KELLY CLARKSON AND MORE FOR VH1 DIVAS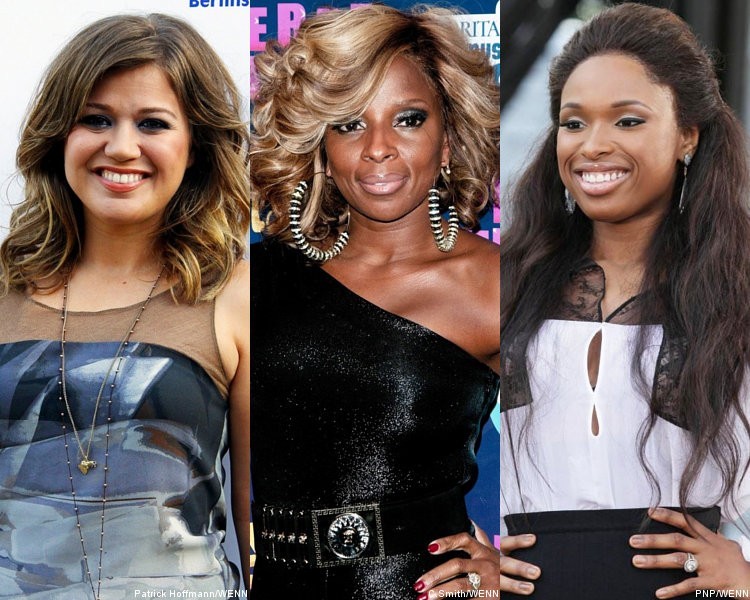 Vh1 Divas returns this year and will pay tribute to the cities where soul gave birth to music's most powerful classics and inspired today's divas. Mary J. Blige, Jennifer Hudson, Jill Scott, Florence and the Machine, Kelly Clarkson and Jessie J will take the stage at New York's Hammerstein Ballroom on December 19th to pay homage to Chicago, Detroit, London, Memphis and Philadelphia. The Roots are confirmed as the house band for the night. The show will air on December 19th at 9 PM Eastern on Vh1, so be sure to tune in. Visit Divas.Vh1.com for more details.
BEYONCE TO RELEASE LIVE DVD 
Beyonce is set to release a live DVD next month. It's called Live at Roseland and comes out, exclusively through Wal-Mart, on November 21st. Bey will also release a deluxe live DVD package on November 29th that features bonus behind-the-scenes footage, seven music videos from her 4 album and more.
SEX ABUSE CHARGES DROPPED AGAINST BIG SEAN 
Billboard reports that Big Sean accepted a plea deal for a misdemeanor count of unlawful imprisonment, after an incident in August following a concert in Buffalo, New York when a 17-year-old girl claimed he assaulted her. The deal means Sean has to pay a 750 dollar fine. The third degree sex abuse and forcible touching charges against him have been dropped. His lawyer tells XXLMag.com, "Mr. Anderson regrets any misunderstandings that occurred that day and reiterates he did not engage in any type of sexual misconduct."
PITBULL, MARC ANTHONY & MORE ADDED TO LATIN GRAMMY AWARDS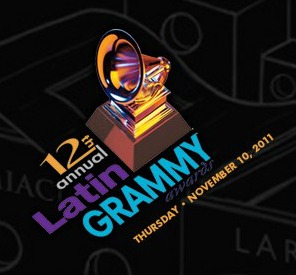 Pitbull and Marc Anthony will perform together at the 12th Annual Latin GRAMMY Awards next month. Ricky Martin will also perform on the big show and Usher will join Romeo Santos for their debut television performance together. The 12th Annual Latin GRAMMY Awards airs live from the Mandalay Bay Events Center in Las Vegas on November 10th on Univision at 8 PM Eastern.
· Ricky Martin has three nominations: Record Of The Year, Song Of The Year, and Best Short Form Music Video for "Lo Mejor De Mi Vida Eres Tú."
· Pitbull also is up for two awards: Best Urban Music Album for Armando and Best Urban Song for "Bon Bon."
CHRISTINA MILIAN NAMED SOCIAL MEDIA CORRESPONDENT FOR THE VOICE 
Christina Milian has been named as the new Social Media Correspondent for the second season of NBC's The Voice. The singer and actress will use social media to touch base with fans of the show and give insight into the backstage happenings. The singing competition returns for second season right after the Super Bowl on February 5th, 2012 at 10 PM Eastern on NBC. The show is hosted by Carson Daly and marks the return of Christina Aguilera, Cee Lo Green, Adam Levine and Blake Shelton as the vocal coaches.
· You can follow Christina Milian on Twitter @CMilianOfficial.
COLDPLAY COVERS RIHANNA 
Coldplay covered Rihanna's latest single, "We Found Love," during their performance on BBC Radio 1's Live Lounge. The British group collaborated with Rihanna on their song "Princess of China," which is in the top five tracks on iTunes.
ROBIN THICKE DELAYS LOVE AFTER WAR
According to Rap-Up.com, Robin Thicke has delayed his fifth album, Love After War. The follow-up to 2009's Sex Therapy was supposed to arrive on November 15th but will now come out on December 6th. The title track is currently available and his next single, "Pretty Lil' Heart" featuring Lil Wayne, will arrive on November 8th.
· Nicole Scherzinger, Bow Wow, Taio Cruz, The Roots and T-Pain all release their new albums on December 6th.
New Frankie J. "How Beautiful You Are", is available on iTunes now! Go get the Single & Ringtone! http://t.co/SbZWH8ys
APOLLO 18…what can I say about this one? It was different. I've never seen a movie filmed like THIS…in space. APOLLO 18 takes you back to when Apollo 17 was launched 1972…it was the last manned mission to the moon. A year later – in December of 1973 – two American astronauts were sent to the moon on a secret mission.
Not going to lie…I've been waiting for this and it's finally here. Lindsay Lohan is posing for Playboy…how much is she getting? Get this…1 million dollars! YEP! ONE MILLION DOLLARS.
Is she worth a million?…I DON'T CARE…it's not my money. (LOL) The question is…will I buy it? or see the pictures online. I guess we'll have to wait and see…I do hope they keep her a red-head.
See more at iWatchMike.com
Hey movies fans! I checked another movie for ya'll…SHARK NIGHT 3D. Hope you enjoy watching my review.
See more at iWatchMike.com
Become a fan on Facebook – http://www.facebook.com/twilight
"The highly anticipated fourth installment of The Twilight Saga, directed by Academy Award® winner Bill Condon, THE TWILIGHT SAGA: BREAKING DAWN — PART 1 reveals the mysteries of this romantic epic that has entranced millions. In theaters November 18, 2011."
CHRIS BROWN AND KELLY ROWLAND DATING?
Kelly Rowland was supporting Chris Brown on his F.A.M.E. Tour and things might have gotten a little spicy between the two artists. A source tells InTouch Magazine that, although Kelly was a little worried about the age gap, she could not resist Chris' charm after the lap dance he gave her on tour. Chris' rep says the two are only friends.
BEYONCÉ READIES NEW "PARTY" VIDEO
Beyoncé teamed up with J. Cole for her new video for "Party." According to Rap-Up.com, the video should arrive sometime this week. The colorful clip for the Kanye West-produced song is a backyard bash that features a cameo from Bey's sister, Solage, who rocks the turntables for the soiree.
· Beyonce's 4 album has sold over 848-thousand copies to date.
DRAKE COLLABORATES WITH THE WEEKND ON FOUR TRACKS
Drake has teamed up with Toronto outfit The Weeknd for his upcoming album, Take Care. In an interview with MTV News, Drizzy says Weeknd's Abel Tesfaye worked on four songs off the new record. The rapper goes on to say, "He's like a writer, collaborator on four songs on my album, which I am very proud of…I usually don't branch out writing-wise working with other people. I usually write all my own stuff, but we get it. We try to tap into the same emotions because we're from the same city." Take Care is set to come out on November 15th.
ODD FUTURE WANTS TO COLLABORATE WITH LIL WAYNE
Lil Wayne says he's a fan of Odd Future. The rap superstar told MTV News, "I just rock with 'em…I'm just real cool with the homies. Shouts out, Tyler." Tyler, the Creator says the respect is mutual and that he'd like to work with Weezy. The Odd Future leader says he has a beat he'd like to get Wayne on, but says he's too scared to ask him to collaborate.
MONICA RELEASES EMOTIONAL VIDEO
Monica has released an emotional video for "Until It's Gone," the first single off her upcoming album, New Life. The video stars Malinda Williams, who confronts her husband, played by Brian White, about his cheating. Monica plays White's friend who helps put things in perspective at a hospital as the wait for news about his wife, who was injured in an accident. Check out the video at Monica.com now.
RIHANNA DROPS A GRAND IN PARISIAN SEX SHOP
According to TheSun.com, Rihanna dropped over one-thousand dollars at a sex shop in Paris. The singer left the store with toys, handcuffs, scented candles and lingerie. Rihanna apparently spent over the equivalent of 15-hundred dollars in just five minutes and left the story with a smile on her face.
JIM JONES ATTACKED WITH METAL PIPE BY THREE ARMED MEN!
Rapper Jim Jones was walking the streets of Harlem alone when he was approached by three anonymous men. The men brutally attacked him, with one of them using a metal pipe. Jim continued to defend himself throughout the attack, until one of the attackers pulled out a gun. Jones fled the scene and ended up back at his studio without serious injury. He is happy he made it out alive and he does not plan on walking the streets of Harlem alone ever again.
T-PAIN DROPS VISUAL TO LATEST LEAK
T-Pain has dropped the visual for "Nothin," the latest leak off of his upcoming album. The video is filled with fancy cars and a whole lot of dancing. T-Pain releases his new album, Revolver, on December 6th.
SOULJA BOY DYES HAIR BLONDE!
Soulja Boy seems confidently pleased with his new hair color. The rapper posed for a picture with a fan shortly after having his hair dyed. He even changed his Twitter background to a picture of his blonde hair to show the world his new do. Chris Brown went blonde for some time and so did Wiz Khalifa so it seems like blonde is the way to go this year.
MICHAEL JACKSON MAKES THE MOST OF ALL DECEASED CELEBRITIES
Billboard reports that Michael Jackson is the top-earning deceased celebrity. The King of Pop tops Forbes' annual list of high-earning artists who have passed away. Jackson reportedly earned 170-million dollars in the past year. Elvis came in second with 55 million. Late Beatles John Lennon and George Harrison also made the list.
Good times with Dj Penetrate and the crew. Shoutouts to all my contestants!! 'ROCK YA BODY FRIDAYS' at the ROXY in Houston. (October 7, 2011)